Top agents use real estate automation to improve their process and efficiency. No matter how much technology advances, there are many tasks that require you and your expertise alone. But there are some things—think mundane, repetitive tasks—that technology can help with to free you up to focus on what matters most.
And using automation makes sure important tasks, clients and opportunities don't slip through the cracks.
Watch the video or read on for more info.


17 tools used by top agents to automate real estate tasks ⚙️
#1 - Automated Lead Response 💬
If your leads are set to automatically flow to your CRM, you can take that a step further and set up a task plan that takes care of a lot of the initial lead communication for you.
Tools like the Automated Lead Response plan in Top Producer was built based on tried-and-tested lead conversion strategies. Automatically apply the plan to your incoming leads and sit back while prospects receive carefully crafted messages at specific times.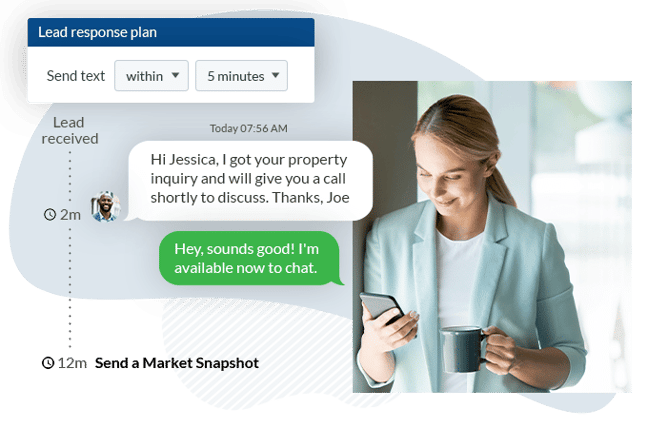 Automated Lead Response in Top Producer
Sounds good, right? Here's how it works.
#2 – Automatic cold call services 📠
There are times when skipping the chitchat and going straight to voicemail is just what the doctor ordered.  Tools like Slydial allow you to send your calls straight to voicemail, so you can leave a personal message when cold calling and only focus on the interested prospects that return your call.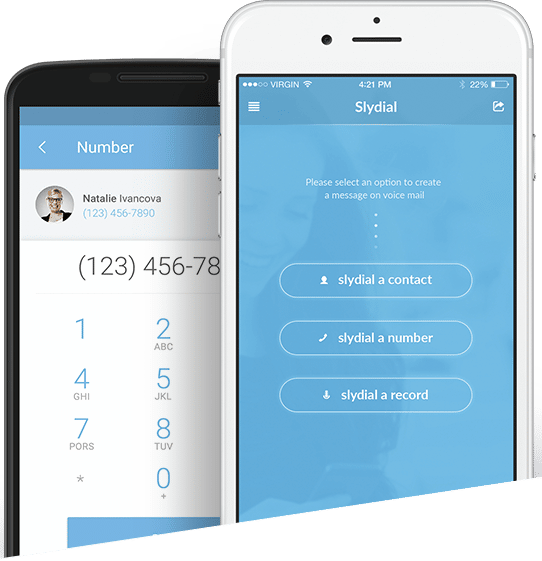 Automated Lead Response in Top Producer
#3 – Automated marketing for your farm 🌱
Real estate farming is an effective lead generation strategy, but it takes a lot of time, effort and consistency to become the go-to real estate expert in an area. Tools like Smart Targeting can do the heavy lifting for you by first using AI to tell you the 20% most likely to sell, and then launching a multi-channel marketing campaign to get you in front of your top prospects.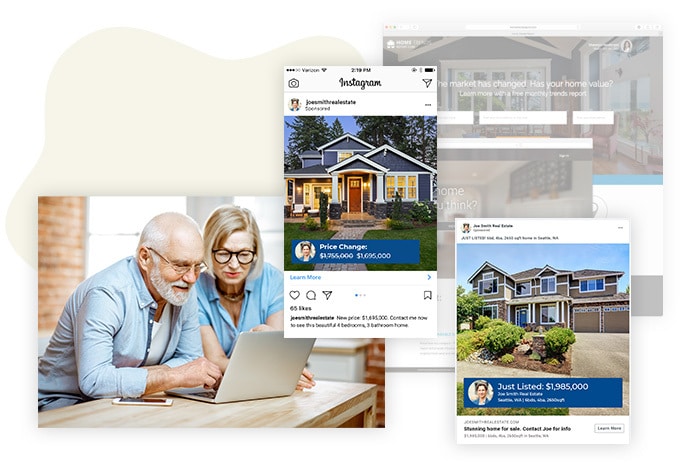 Example of Smart Targeting's marketing campaigns
#4 – Virtual phone system 📞
If you're using the same cell phone for personal and business use, consider using a virtual phone system. Tools like Grasshopper allow you to create informational phone extensions, which can be a great time-saver. For example, when a lead calls about a specific property, they're provided with property details & address info without you having to speak to them. You can create separate extensions for leads, open house info and more.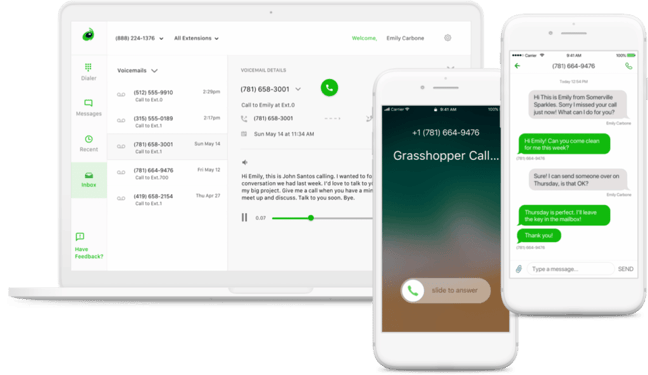 Grasshopper's virtual phone system
#5 – MLS integration in your CRM 🔌
A CRM with MLS integration opens up some pretty cool capabilities and can save you a lot of time. Many real estate CRMs offer IDX feeds, but direct MLS integration gives you 15x the listing data and allows you to import listing info with just a click. Not only that, but you can send market reports that include live SOLD data and easily track client's properties of interest for listings shown, viewed, interested in, or inquired on.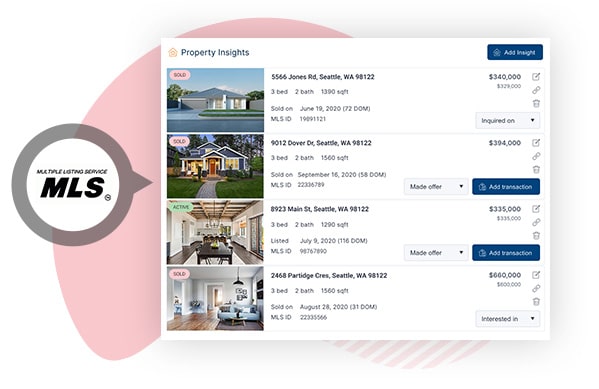 Tracking a buyer's properties of interest in Top Producer using MLS data
#6 – Real estate chatbots can handle inquiries 🙋
Today's consumers expect immediate answers, and if you can't respond right away, there's a good chance they'll go elsewhere. So, when you're busy servicing your current clients, let a chatbot answer questions on your website. Tools like Freshdesk determine responses based on what a visitor is doing on your website and let you take over the conversation whenever you want to.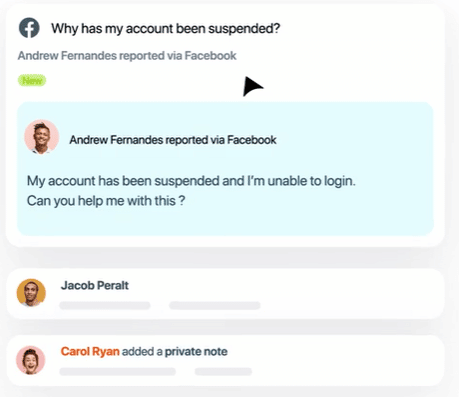 A chatbot conversation using Freshdesk
And tracking results and measuring success is easy with a simple dashboard that lets you keep tabs on things like lead conversion, marketing impressions, prediction results and more.
#7 – Market reports 📈
Sending a quality market report is a great way to provide value, stay top of mind and show off your expertise. And it also works well for all stages of the client lifecycle. From the reports that tell your current clients what's going on in the market, to the alerts that tell your past clients what the neighbor's house sold for, you'll effortlessly stay in touch.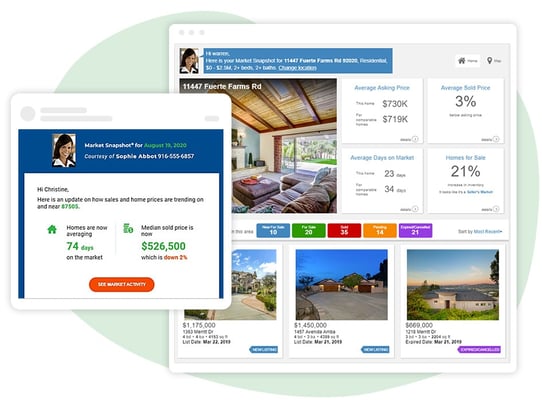 Branded Market Snapshot reports with live MLS data
#8 – Contact Task Plans to automate your follow-up 📝
You know that the average lead isn't ready to buy or sell right away. You also know that your past clients need to hear from you on a consistent basis in order to increase your repeat & referral business. A good real estate drip campaign will prevent clients from slipping through the cracks and keep you top-of-mind until they're ready to buy or sell. And the best part—once the plans are set up, you apply them as needed and let your CRM do the heavy lifting for you. 💪🏻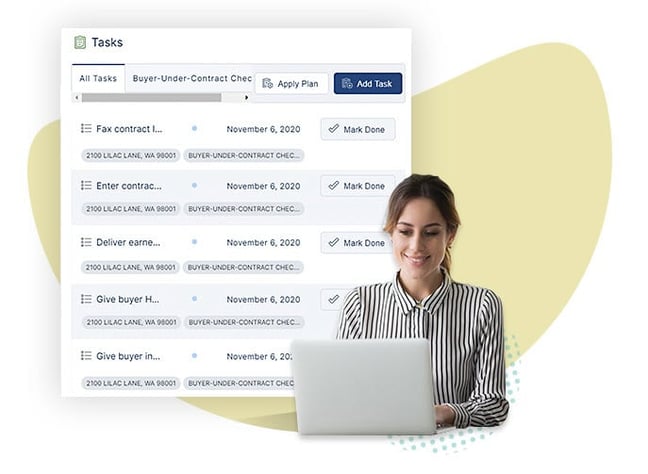 Task Plan in Top Producer
#9 – Put social media on autopilot 📱
Tools like MeetEdgar automatically post content to your social media feed on a daily basis. Build a library of content using articles you wrote or read and then sit back while you engage your followers with daily posts.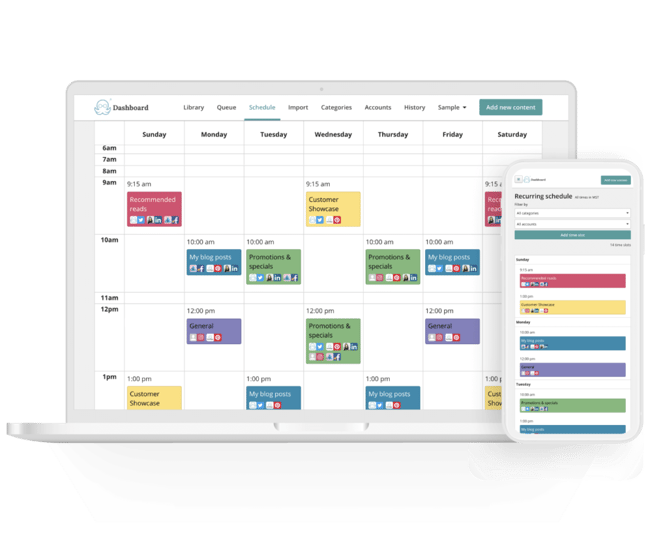 MeetEdgar's scheduling feature
#10 – Transaction management workflows 📅
Having a process in place to manage the complex steps of a real estate transaction helps you provide exceptional service and makes sure important details don't get forgotten. Good transaction management tools offer dynamic workflows that you can build around key transaction dates. That way when dates change or life happens, you update one date and the whole workflow adjusts automatically.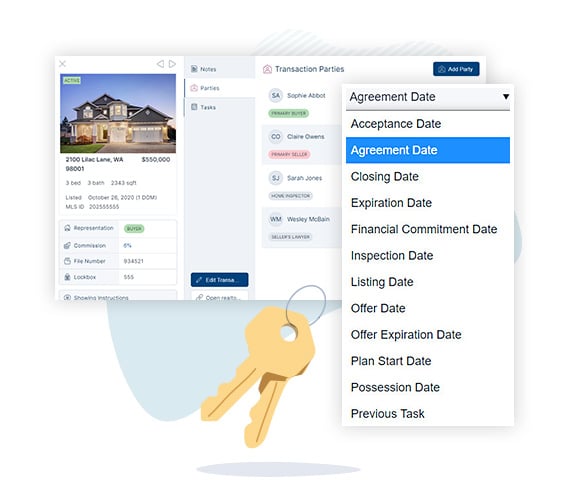 Key dates in Top Producer's dynamic workflows
#11 – Use Zapier to connect apps and automate workflows 🔗
Zapier acts like a connector and moves info between your apps automatically, taking care of the tedious stuff for you like data entry. Using Zapier, you can automate your work across 5000+ applications. Here are a couple of sample zaps for inspiration:

Send open house leads from a Google sheet to your CRM

Send leads from your Facebook ad to your CRM for follow-up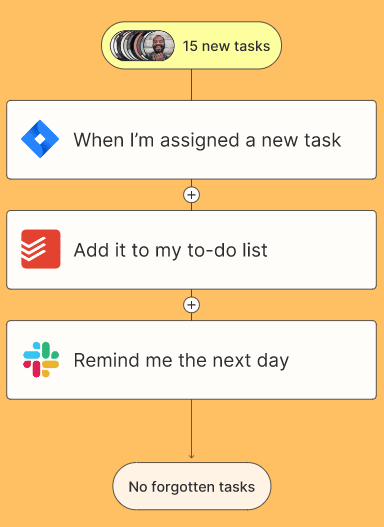 Example of task automation using Zapier
#12 – Auto-send leads to your CRM ✔️
You get leads from a lot of different sources and need to reply immediately with details to make a great first impression. You also need to nurture them until they're ready to buy or sell. A tall order, but a system can help you manage all of that more effectively. A good CRM accepts leads from hundreds of different lead sources.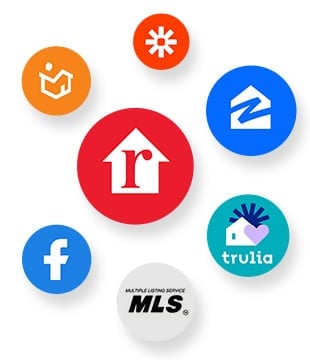 Just a few of the lead sources supported by Top Producer
#13 – Contact and calendar sync capabilities 🔄
The ability to seamlessly sync your contacts and appointments with top providers—Google, Microsoft and Apple—is a must-have for a real estate CRM. The best tools offer two-way sync at no extra cost and allow you to receive calendar alerts on your phone.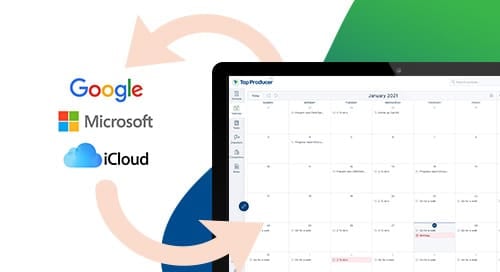 Top Producer's sync works with Google, Microsoft and Apple's iCloud
#14 – Automate contract management ✍🏻
Avoid the hassle of getting a physical contract signed by using e-sign instead. Tools like Dotloop allow you to capture e-signatures and submit offers using time-saving templates.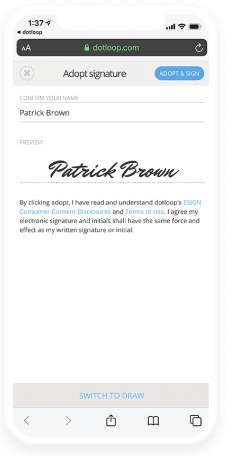 Example of an e-signature in Dotloop
#15 – Landing pages & web forms 🌐
Landing pages play an important role in online lead generation and conversion. Whether it's via a form on your website or a 'What's your home worth' ad on Facebook, you can easily capture a lead's information and send them to your CRM for follow-up.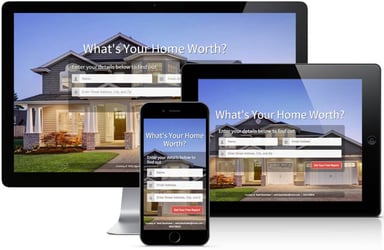 Market Snapshot landing pages
#16 – Lead routing and automatic assignment to team members 🔀
If you're part of a team, tools like FiveStreet broadcast leads to your team, notify you when a lead is claimed, allow you to keep track of who is working a lead, and more.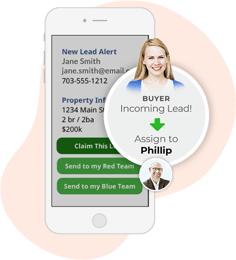 FiveStreet's team broadcast feature
#17 – Open house landing pages 🏡
Rather than capture open house visitors with a paper sign-in sheet, hand over a digital sign-in sheet on your iPad. The leads are then sent to your CRM for follow-up and to receive a market report based on the surrounding neighborhood.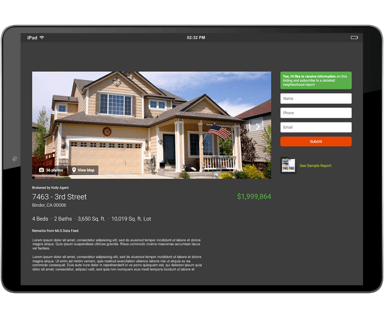 Digital open house sign-in sheet
Implementing just a few of the tools outlined in this post to automate real estate tasks will save you time, help provide better service and grow your business. Happy automating! ⚙️