Improve your farming & marketing ROI
It's tough knowing who your target audience is in your real estate farm. So, you spend 95% of your budget mass marketing to people that aren't going to sell soon in hopes of finding a few potential sellers. But what if you could consistently get in front of the top 20% of households most likely to sell in the next 12 months? With 82% of sellers listing with the first agent they speak to1, you'd grow your listing pipeline and save time and money.

Define your farm area
Hand-pick your custom farm area by defining an area by zip code or drawing a polygon or circle on a map.

Turn data into leads
Advanced predictive analytics looks at data and local market trends to determine the triggers that lead to people selling their home in the area.

Know when/who to contact
With a list of the top 20% of homeowners most likely to sell in the next 12 months, you'll spend more time talking to real potential sellers.

Comprehensive marketing
A personalized multi-channel marketing campaign with CMAs, local trends, Facebook ads and mailers ensures your brand reaches potential sellers.

Consistent follow-up
Quickly be alerted of new leads and what's most important today, and schedule and automate your follow-ups while you're on the go.

Grow your listing pipeline
Dominate your real estate farm with a leading real estate marketing solution and build relationships to convert top prospects into customers.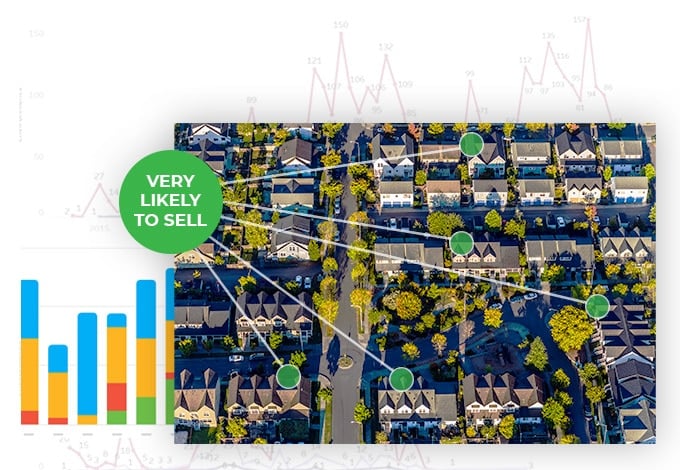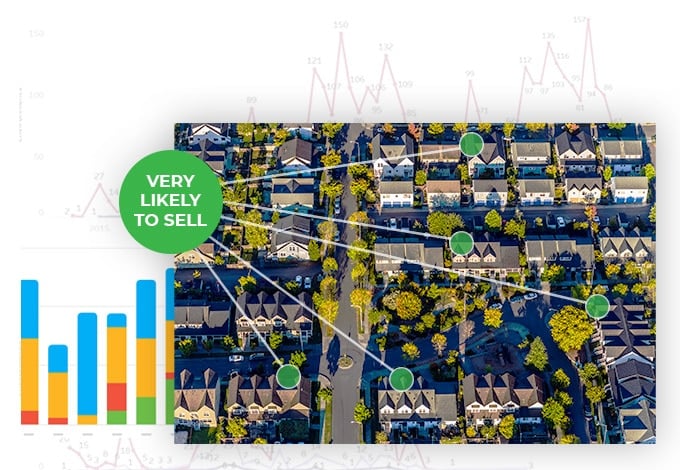 AI determines who's likely to sell
Define your real estate farm and a powerful predictive marketing system then analyzes data and local market trends on every home in the area to identify the triggers that lead to people selling their home.
Everyone that's listed in the last 20 years and 2000 attributes are analyzed to see what they had in common. And from that AI determines why people have listed in the past to predict what's going to happen today.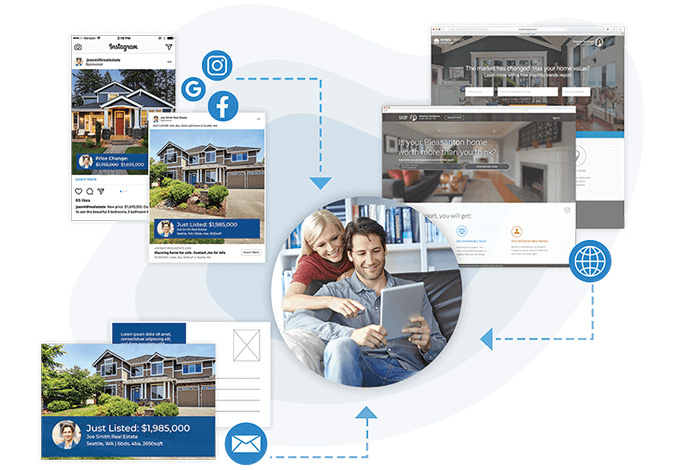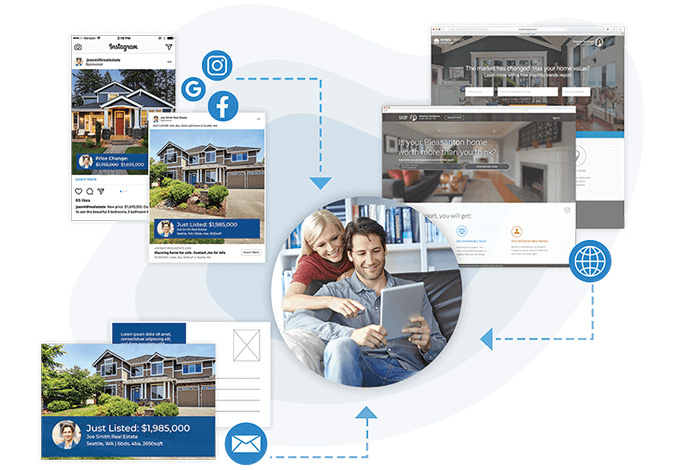 Personalized multi-channel marketing
Once the top 20% of homeowners likely to list soon is determined, a marketing campaign kicks in to get your brand consistently in front of your top prospects. All the marketing is done for you, including online ads, email marketing, postcards and handwritten letters. With this consistent and varied approach to marketing, you'll rest easy knowing your brand is in front of the right people.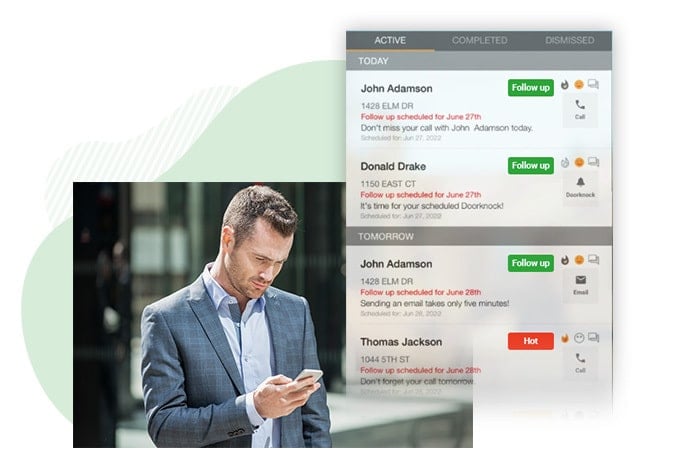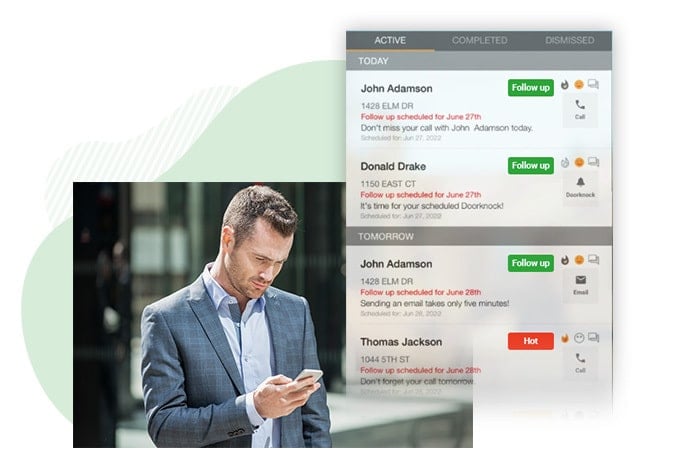 Automate follow-up for leads
When leads inevitably start to respond to your marketing, they'll be directed to landing pages designed to convert seller leads. Once they submit their contact info, they'll receive a comparative market analysis (CMA) and monthly local trends to move them through your pipeline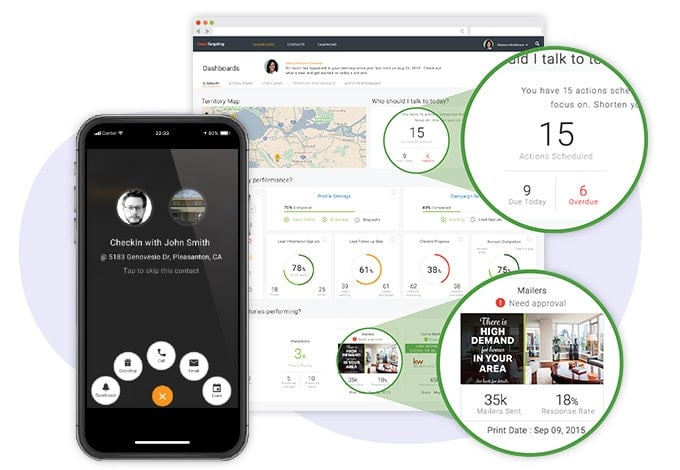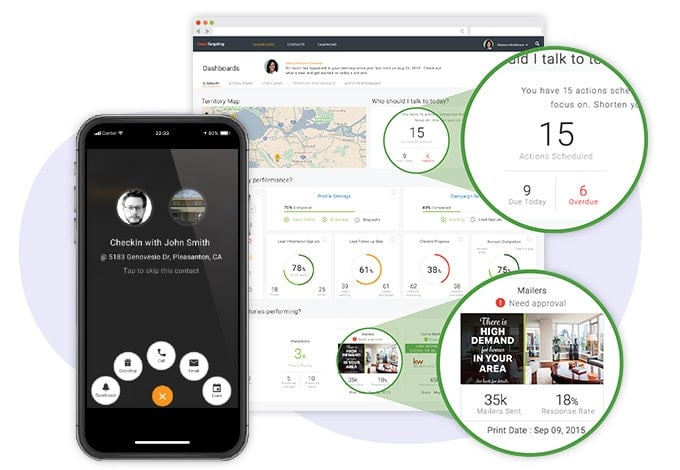 Get more listings & commissions
Put up more For Sale signs with Smart Targeting. You'll spend less time chasing down unlikely deals and more time talking to real potential sellers and filling your listing pipeline. So you can focus on what you do best—building relationships and helping people buy/sell their largest asset.
1 – NAR 2021 Profile of Home Buyers and Sellers
Get a tour of Smart Targeting
Find out how technology can help you grow your listing pipeline