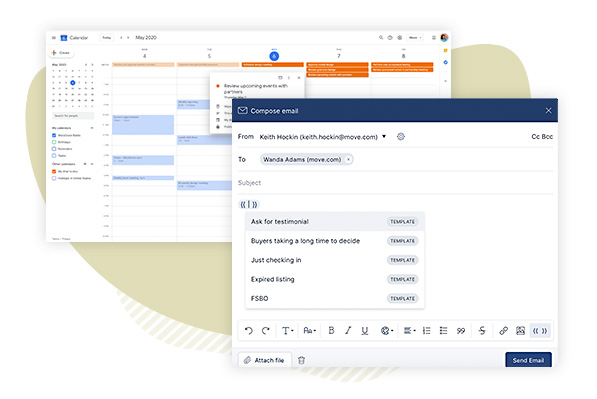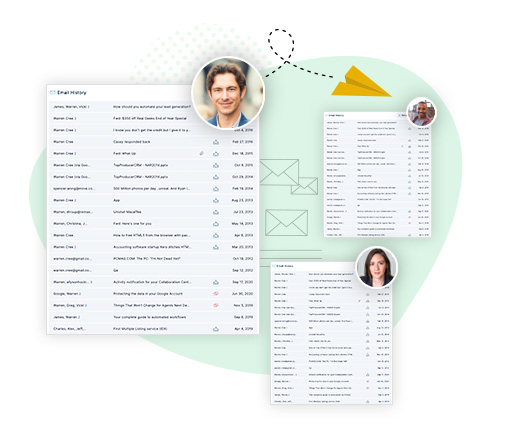 Compose Emails and Book Meetings in Top Producer® X
You can now compose emails with all the usual formatting options, attachments, and images plus new time-savers like predictive text.
With the all-new calendar integration, your email calendar is supported with a two-way sync in TPX. Meaning you're free to book meetings from email or in your CRM, wherever you may be.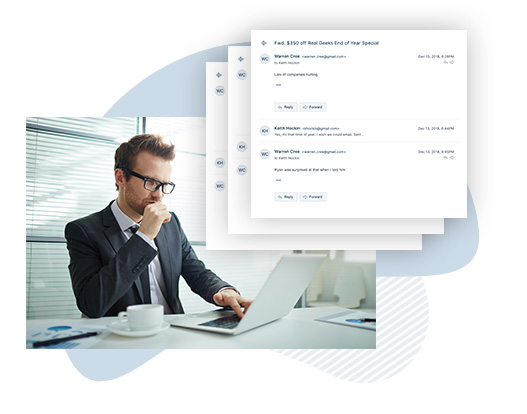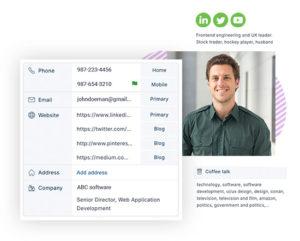 Organize Your Email
Tired of digging through a cluttered inbox for a contact's emails and documents? Top Producer® CRM helps agents take control of an always expanding email inbox.
No more searching for months-old email threads
See all your emails in one place, organized by contact and date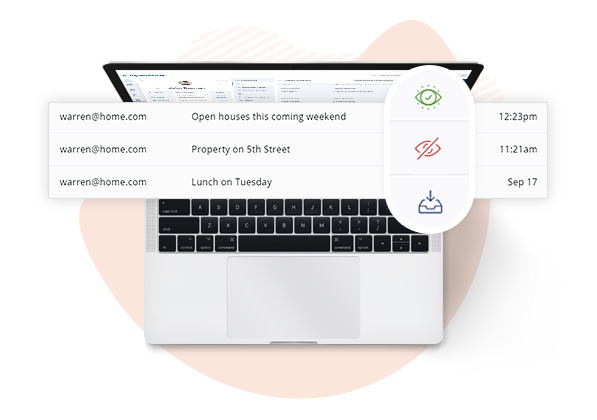 Track Emails With Improved Delivery
All emails are sent from your everyday email provider, keeping them personalized and uninterrupted.Top Producer® then tracks which emails your clients have opened, which they haven't read yet, and which ones they've sent to you. Think you have the perfect lead email? Put it to the test!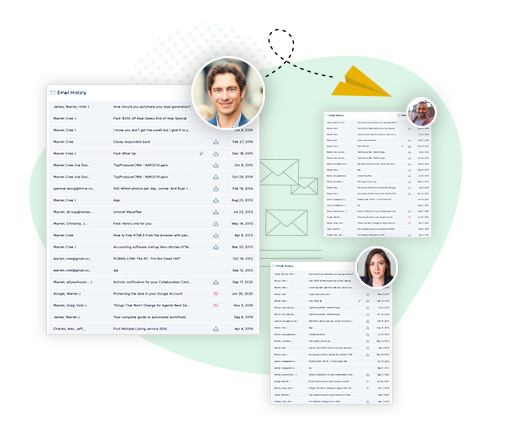 See Email Insights & History
All sent/received emails then appear in each client's record, so you'll be able to see a communication history with just a quick glance. Watch for clients email engagement to find your next ready-to-transact customer!
Real Estate Email Marketing For All Agents
Top Producer® X CRM comes with the best email marketing tools for real estate, so you don't have to add additional software or pay expensive third party marketing companies.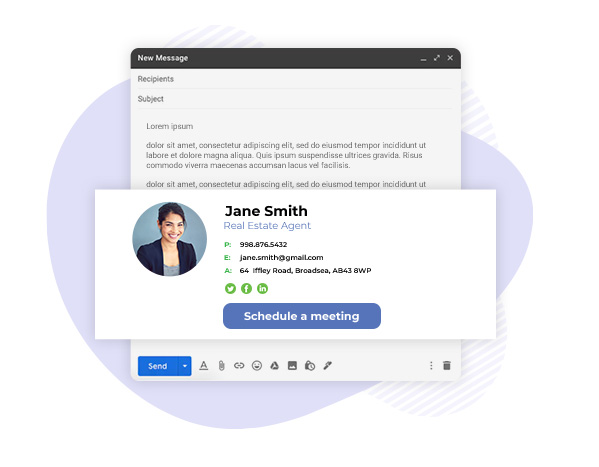 See More Action With Email Signatures
Call to Action (CTA) buttons in your signature catch a reader's eye and prompt them to visit your website, landing page or even a virtual open house. Compared to just a hyperlink, CTA buttons can improve email click-through rates by up to 28%1.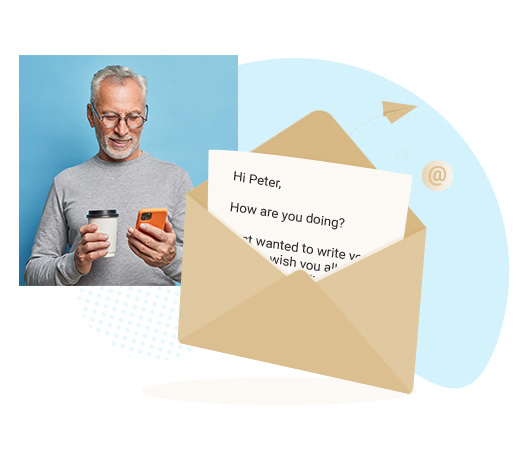 Personalize, Personalize, Personalize
Emails with personalized subject lines are 26% more likely to be opened2. The Merge code tool in Top Producer® X not only saves you adding names, addresses and locations but can personalize batch emails sent to multiple contacts at once.
Stand out in the inbox with highly relevant, tailor-made material
Send Emails that are more likely to be opened and clicked on
Strengthen your customer experience by sending the right content to the right people at the right time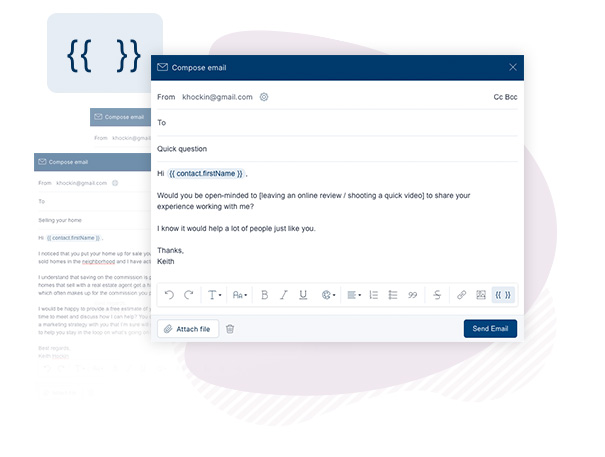 Proven, Concise and Email Templates
Never rush a response or miss details with proven email templates. Save some of your personal favourites, or select from our library of professionally written templates.
Examples:
Asking for testimonial
Buyers taking a long time to decide
Asking for lower asking price
Prospecting FSBO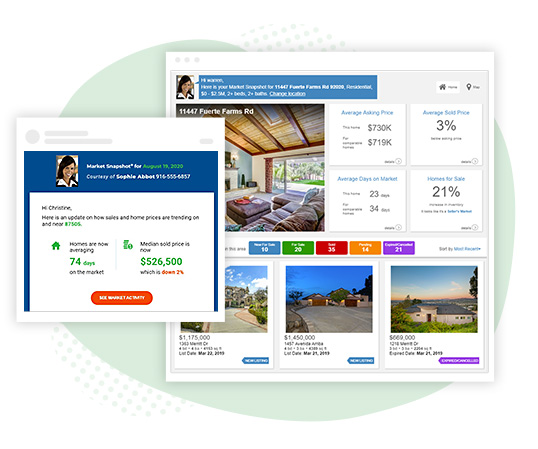 Stay top-of-mind with branded MLS market reports
Want to take your email marketing to the next level? Stay top-of-mind with new leads and past clients with branded market reports based on live MLS data. By sending personalized and timely information about new listings, price changes, neighbourhood trends and sold data, you'll always be the local market expert.

Automatically send real-time reports to new leads or schedule regular delivery for long-term follow-up

Improve your email campaigns with low spam and high open rates

Stay top-of-mind with homeowners (potential sellers!)
Keep homebuyers and sellers informed with hard-to-find MLS data (including SOLD data)

Get insights into who's opening and reading your emails
Find out how Top Producer® CRM can work for you
* Where public profile information is available. Click here to see more details
Hear what our users have to say: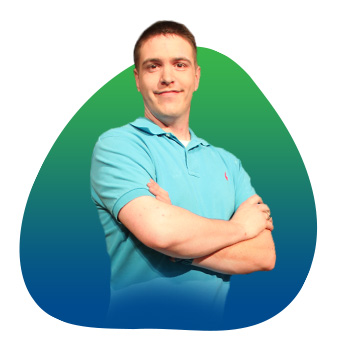 Top Producer® X is the Real Estate CRM that you've been looking for all along. It comes with all the features you need, without the hours of customization or setup.

"Top Producer CRM Is the Best!"
"Top Producer® is truly the best CRM program out there! I have been using it for about 8 years and find it super easy and quick to use. They offer great training courses and are always happy to help me with any questions I have."
Renata S.
Real Estate Agent

"Best CRM for Real Estate Ever!"
"Top Producer® is a complete CRM with so many features that Realtors need! From contact management and lead conversion, to transaction management – this is the sole reason I have been successful as an individual agent."
Julianne L.
Real Estate Agent

"Top Producer is Great"
"I have been using Top producer® since 1995 and have over 10,000 contacts. It is comprehensive and indispensable. I love when I am able to pull up past information from years before to remind my contacts how long we have been acquainted, and/or doing business."
Christian D.
IT Operations