Websites for REALTORS® that
showcase listings and capture leads
Top Producer® real estate agent website is more than your digital business card – it's an easy way to capture leads
The best real estate websites are clean, straightforward, and engaging. A Top Producer® real estate agent website is more than your digital business card – it's an easy way to capture leads. With Top Producer® you can:
Build a professional real estate agent website in minutes
Customize with high resolution images, real estate news and more
Showcase your listings with lead-generating landing pages
Capture new buyer leads with open house landing pages
Supercharge your lead gen by integrating Market Snapshot® reports
Save $$$ when you subscribe with Top Producer® CRM, our unparalleled real estate CRM
Consolidate your leads with FiveStreet real estate lead management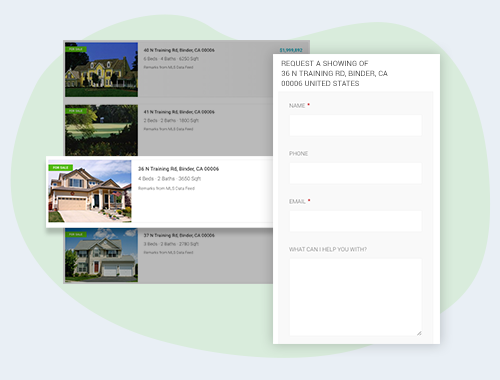 Set up and customize your agent website in minutes
Agent websites from Top Producer® are pre-built to save you setup time by providing recommendations for tabs and content. Keep in mind, this is your brand and your website! You can edit any page to reflect your personal story and neighborhood.
12 fully-responsive real estate designs
Bring your brand to life with your choice of photos
Tell your story with an integrated blog
Add an IDX feed and other custom content
Easy-to-follow website wizard
Launches in minutes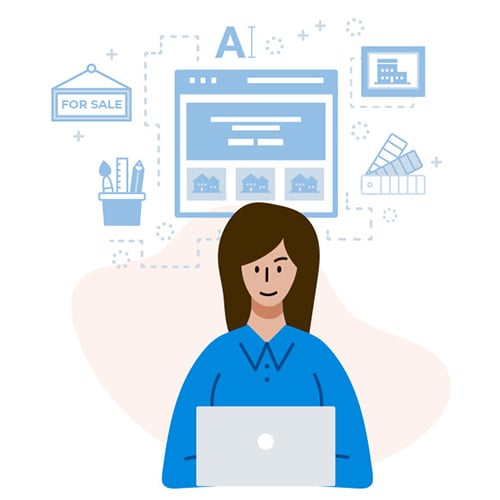 Capture leads from your agent website and landing pages
Top Producer® websites for REALTORS® and agents are created to capture online traffic at every stop. With intuitive lead capture, and integrations with Top Producer® CRM plus Market Snapshot® Reports, you don't just get a lead generation website, you also get a lead incubation solution that nurtures short and long term prospects.
Add lead capture forms to your agent website and listing landing pages
Capture leads at open houses with easy-to-create landing pages
Send new leads straight into your Top Producer® CRM
Automatically subscribe leads to listing alerts or market reports by connecting Market Snapshot®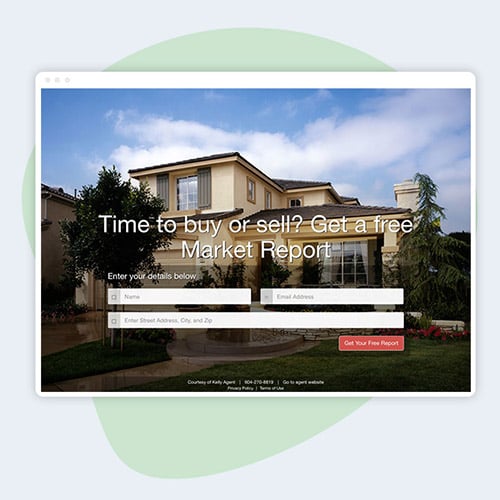 Advertise your listings with single property landing pages
With Top Producer® agent websites, you can create stunning property landing pages to share on social media, or email and text the link to anyone that's interested.
Pull listings automatically from your MLS
Feature high def photos & interactive maps
Include an open house calendar
Capture leads from potential buyers and sellers with "request a showing" and "get a market report" forms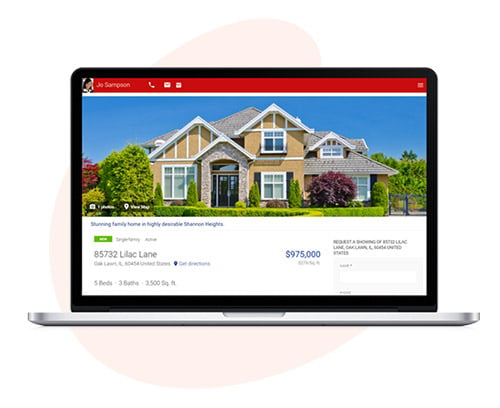 Add IDX to your real estate agent website
Top Producer websites do not include IDX, but are compatible with most 3rd party IDX providers and MLS boards.
What is an IDX? It's the data connection that transfers listings data between a real estate agent website and a Multiple Listing Service (MLS).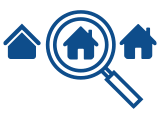 Property search for active and
sold listings in your board's MLS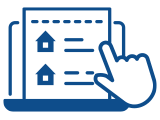 Additional listing galleries to
enhance your site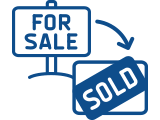 Automatically update listings as
properties come on or Off the market
* Top Producer® Website subscribers are eligible for discount pricing on IDX solutions from iHomeFinder and IDX Broker. Contact us for pricing and options
* Additional charges or restrictions may apply; please contact these companies for details. You can also select an IDX provider of your choice, including your MLS. If you choose either iHomeFinder's or IDX Broker's products or services, you will be transacting directly with those service providers, and not Top Producer, and those company's terms of service and applicable fees will apply. Top Producer® does not recommend or endorse either of these options or make any guarantees about the products and services that iHomeFinder or IDX Broker provide. Please evaluate these options as well as any other service providers and options available to you, and decide what is best for you and your business.
How to build a real estate agent website
Create stunning, lead generating REALTOR® websites with NO technical experience
Choose from 12 beautiful color schemes
Select a carousel of photos to showcase your brand
Import your profile from realtor.com, or add a photo, description and reviews
Add an IDX feed of real estate listings
Connect your MLS to import your listings
Connect your Top Producer® CRM and Market Snapshot® accounts
Click "Publish my site"
Need help? Call for the free assisted setup!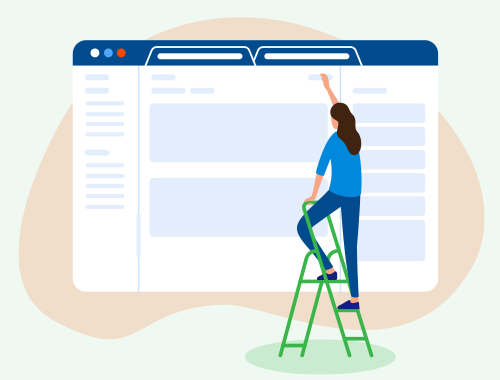 Top Producer® real estate website reviews
"Top Producer's branded websites are clean, professional, easy to maintain and customize… a great value!"
Leah Goldstein,
Ebby Halliday Realtors