Proven real estate drip campaign templates or build your own!
Not a tech expert? We provide our best automated workflows within Top Producer® CRM. Adjust these
campaigns to your clients' needs to provide highly quality service your customers will love!

Prospecting – Buyer
Get to leads fast and consistently until you make a connection!

Seller – After Sale
The relationship isn't over! Continue to be their go to source for everything real estate.

Prospecting – Seller
Win sellers over with your knowledge, expertise and work ethic

Asking For Referrals
Find it awkward asking for referrals? It doesn't have to be. Follow these steps to build your reviews and network!

Buyer – After Sale
Buyers become sellers! Stay in touch long-term and let them know how their biggest investment is doing

Live Market Updates
Send branded MLS market reports that work for all stages of the client lifecycle. And send real-time alerts for new listings, price changes and sold properties.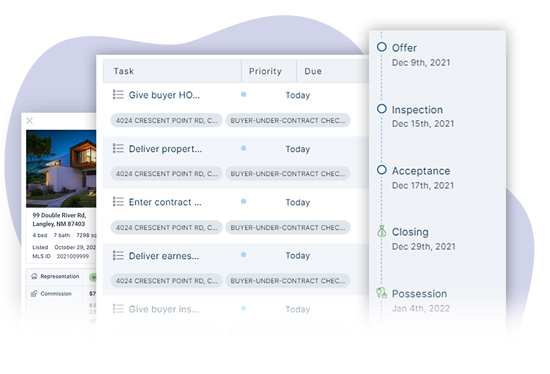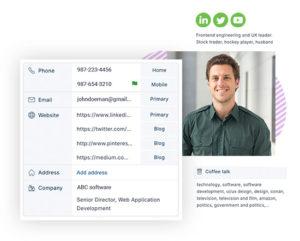 Why use dynamic workflows?
Traditional email workflow automation picks linear dates for activities, tasks and sends. In real estate, things are always changing! Dynamic workflows react to behavior to delay next steps or follow up on incomplete tasks.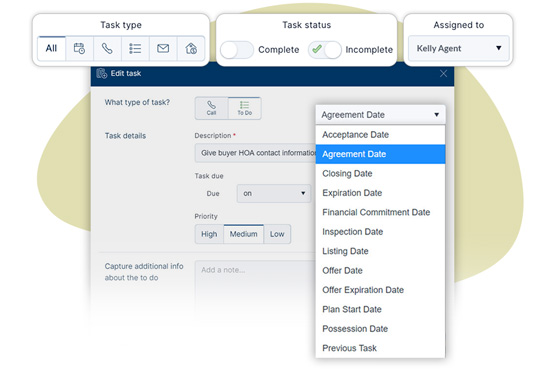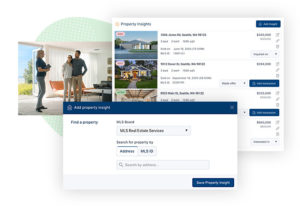 Simplify tasks and transactions
Start campaigns based on hundred of insights like contact type, last touch, email clicks, Property Insights or Social Insights. Once you're ready to transact, you can import data directly from your MLS*, and apply a plan!