I'm a fan of old school—don't get me wrong… I like a good rolodex as much as the next girl and often times reach for a pen and paper instead of the electronic equivalent. When it comes to your business though, there's a lot on the line—you need to have a solid process.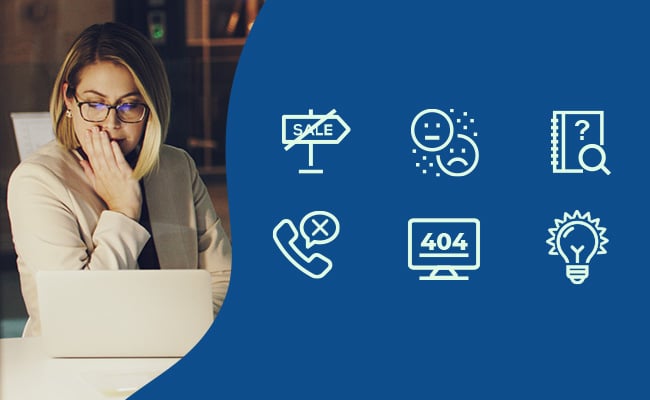 Chances are you already like the process you have in place—after all, it's comfortable and familiar. But if you're concerned things may be slipping through the cracks and you're losing opportunities as a result, it may be time to take the next step.
6 signs it's time to invest in a real estate CRM

Can't convert leads into clients
You're generating leads, but there's no process in place to manage them. They're scattered among your many different lead sources, and by the time you realize you need to follow up, it's too late. You also don't have any visibility into your best lead sources, so you can't make decisions based on your ROI.

Lose repeat & referral business
You don't know who to follow up with and when, so while you're busy servicing current clients and generating new business, the relationships you spent considerable time building are going to waste. Over time, your past clients forget about you and use another agent.

Can't quickly locate client info
Some clients are in Google, others are on your phone, and spreadsheets are your best friend. You struggle remembering who you need to follow up with and key info you learn on the road gets scribbled on post-it notes, or worse, forgotten.
Miss appointments & calls
You struggle to stay on top of everything that needs to get done. There is no master list of tasks related to your transactions and campaigns, so inevitably important tasks are forgotten.

Client database is outdated or disorganized
There's little visibility into your customers and you don't have much insight into your database. Are your clients and prospects looking at the material you send them? Are they ready to transact? How many times have you reached out this year?

Don't have effective marketing material
Past clients, new leads, first-time buyers, downsizers – they all care about different things. You want to provide content that's going to be of interest to your audience but you don't have a way to tailor messaging to each group.
Sound familiar?
Now close your eyes and imagine a world…
All of your leads are sent directly to your real estate CRM and a personal automated response is sent on your behalf within a few minutes of first contact. And keeping them warm is a snap with regular market updates for their neighborhood of interest.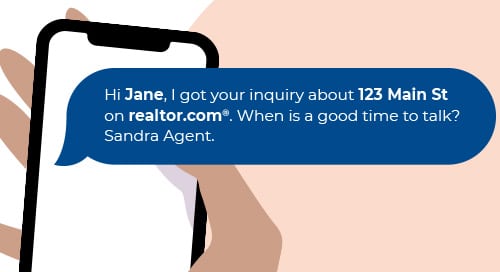 Your client follow-ups are handed to you on a silver platter, and you're prompted to record key info immediately after talking with them.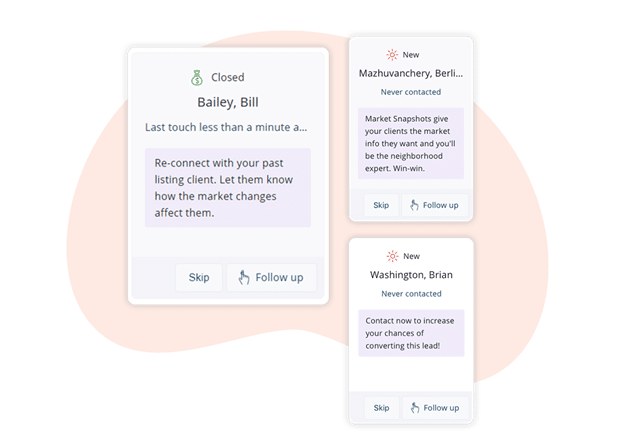 Your clients are in one central location in your real estate CRM. They're tagged appropriately—you know just who they are and where they are in the buying/selling process.
And staying organized couldn't be easier. With just the click of a button, you apply workflows to your transactions and campaigns that contain a list of all related tasks. As dates change or life happens, the workflow adjusts automatically so you stay on top of what needs to be done.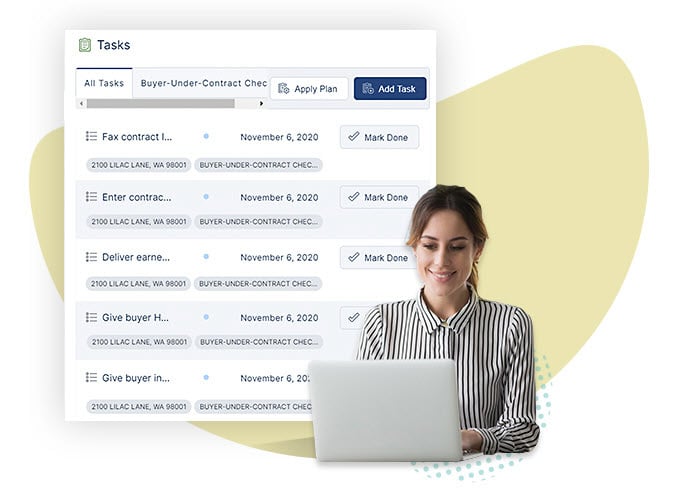 You also know who your biggest fans are, how often you've reached out to them in the last 6 months, and you're sending meaningful and regular touches to your clients based on where they are in the client lifecycle.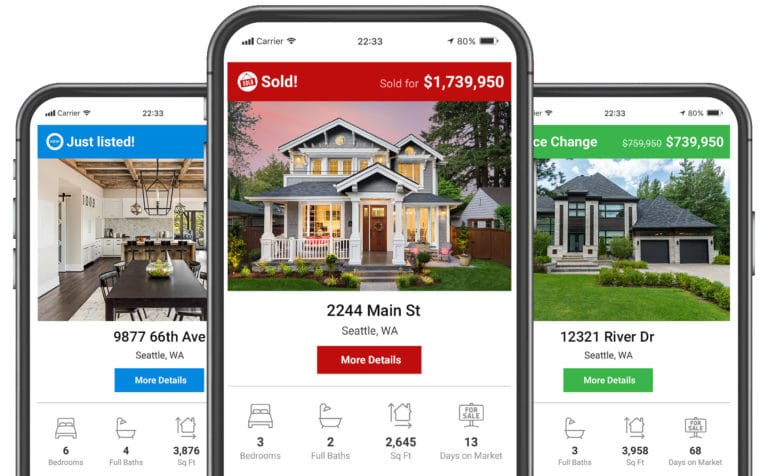 Life is good.
The bottom line is you want to plan for success. You want the confidence of knowing that when—not if—your business grows from 20 to 200 next year, your current processes will scale.