You know the importance of staying in touch with your past real estate clients. If you invest the time needed to follow up, this trusted relationship can lead to repeat and referral business for many years to come.
So you keep them updated on what's going on in the local market, send them gift cards on their special days, and keep an eye out on social media for meaningful events in their lives. You run a well-oiled, follow-up machine, but have you ever wondered if it's really worth the time and effort?
How important is it to keep in touch with past clients?
If you've asked yourself this question, you're not alone. But the latest research from the National Association of REALTORS® Research Group is here to tell you that it is, indeed, worth it: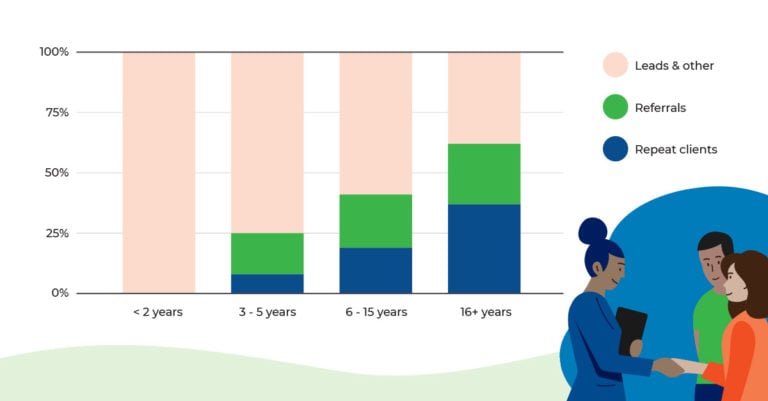 With over 50% – 60% of business coming from repeats and referrals from past clients, you can bet your bottom dollar it's worth every precious minute.
If you're inspired to reach out to a past client today, good—we've done our job. Here are some tips to help boost your business and get more repeats and referrals. And if you're a Top Producer® CRM user, all you have to do is log in and take a few minutes to connect with the 5 people that the Follow-up Coach puts in front of you. It's as simple as that.
Want to learn more about how Top Producer
®
solutions can help you grow your business?
Request a demo
or
call 1-855-534-5534
.
Top Producer® Systems has been a leading real estate CRM provider since 1982. Tens of thousands of agents and brokers use Top Producer® real estate software to help them manage leads and contacts, stay organized, and follow up with home buyers, sellers and owners. Learn more at topproducer.com.