You know that a real estate buyer can view many properties before they find their dream home. So we've made it super easy for you to keep track of them all in Top Producer® X CRM—from the homes you've shown, to the ones you'd like to.

From the new Property Insights tab in the contact record, you can track the real estate buyer journey—the properties they've asked about, the ones they didn't like, etc—to help you stay organized. You also have the current status of a property and other details right at your fingertips. And the best part—listing details are pulled from your MLS*, so you don't have to manually enter any info.
Update as of August 2020: You can now add notes to your Property Insights, so all the important details are at your fingertips. Just click Add note

to the right of the property.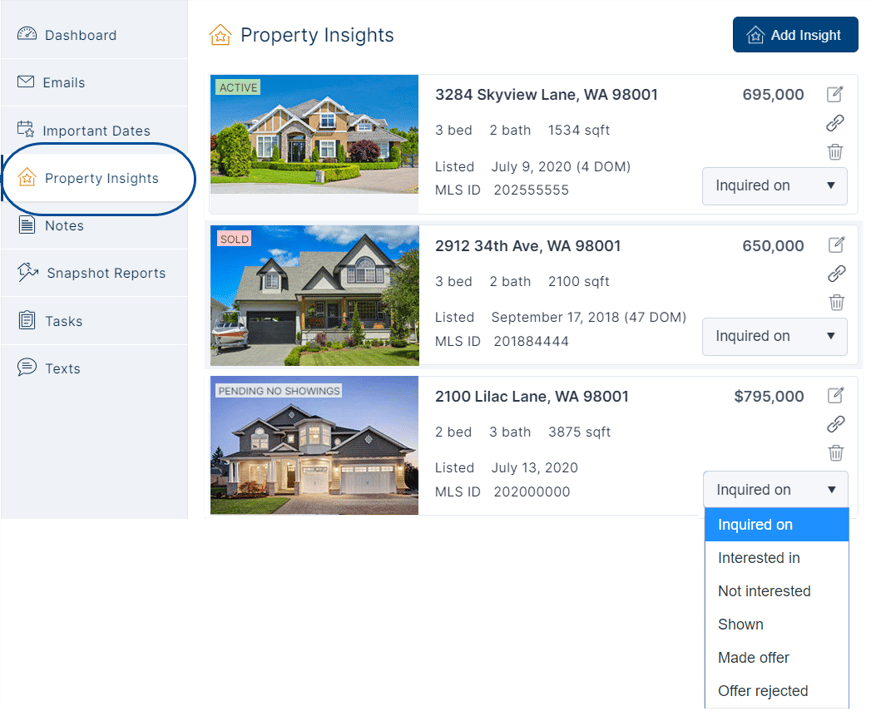 Watch the live demo below and read on for more tips:
This sounds great! How do I set up Property Insights in Top Producer® X CRM?
Just add your MLS credentials and you'll be good to go.
1. Log in to Top Producer® X CRM and click Settings > MLS Credentials > Add MLS Credentials.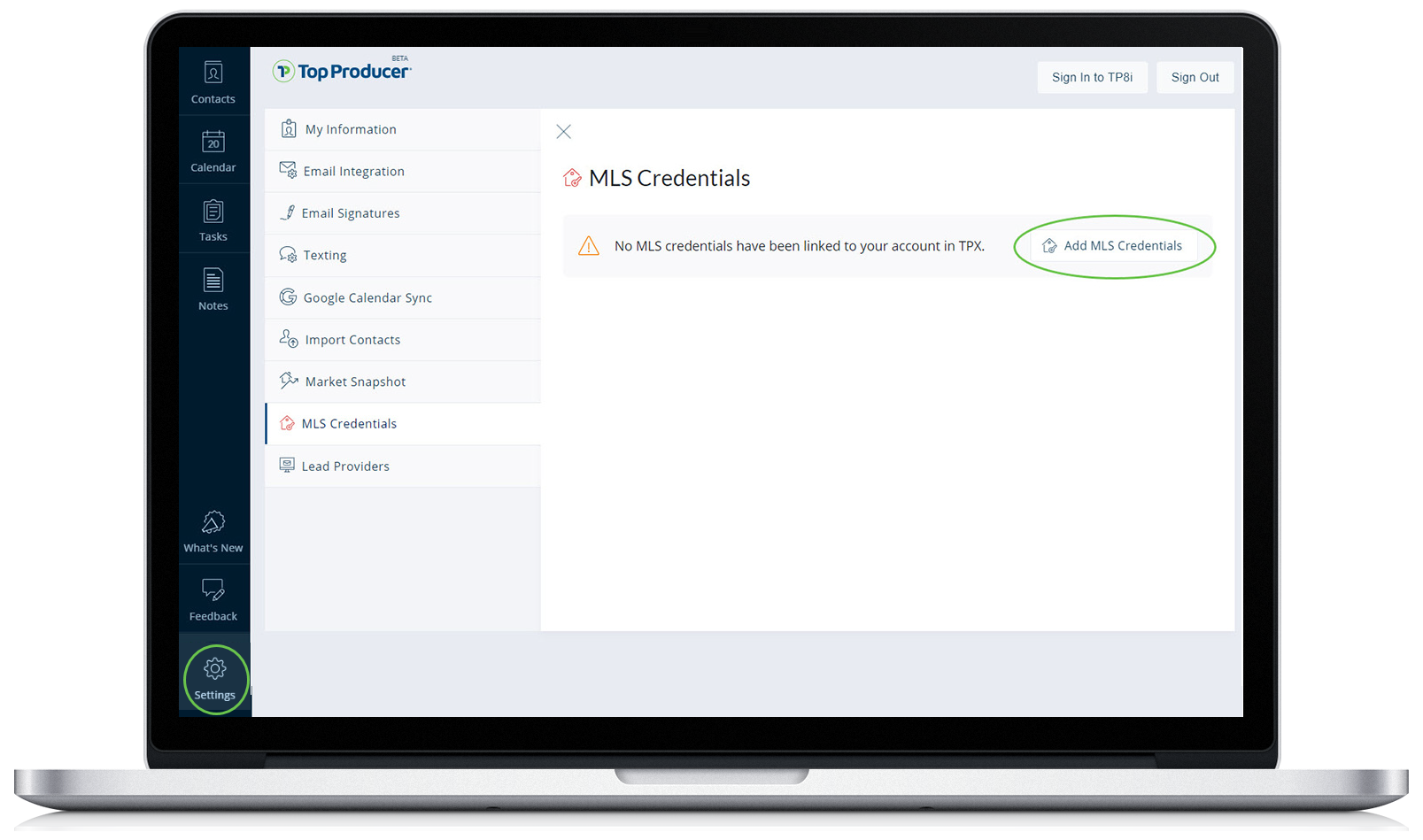 2. Select your MLS board and enter your username and password. That's all there is to it!
*Most MLSs are currently supported; if your MLS isn't, let us know you're interested.
And if you want property inquiries to automatically appear in a buyer's record
Just make sure you connect your external lead sources to Top Producer® X CRM. When you do that, not only will a new contact record be created when a lead first submits an inquiry, any properties they ask about will automatically be listed on the Property Insights tab.

Pro tip: This applies to your realtor.com® leads too—any properties the client inquires about on realtor.com® will automatically appear on this tab.
To connect your lead provider to Top Producer X® CRM:
1. Open the Lead Provider settings in Top Producer® X CRM and copy your lead email address.
2. Then paste the email in your external lead sources. See this article for more info.
And how do I manually add properties to a client's record?
You can manually add properties to a client's record with just a few keystrokes. Just click the Add Insight button from the Property Insights tab in their record and enter either the MLS number or the first part of the address to select it from a list: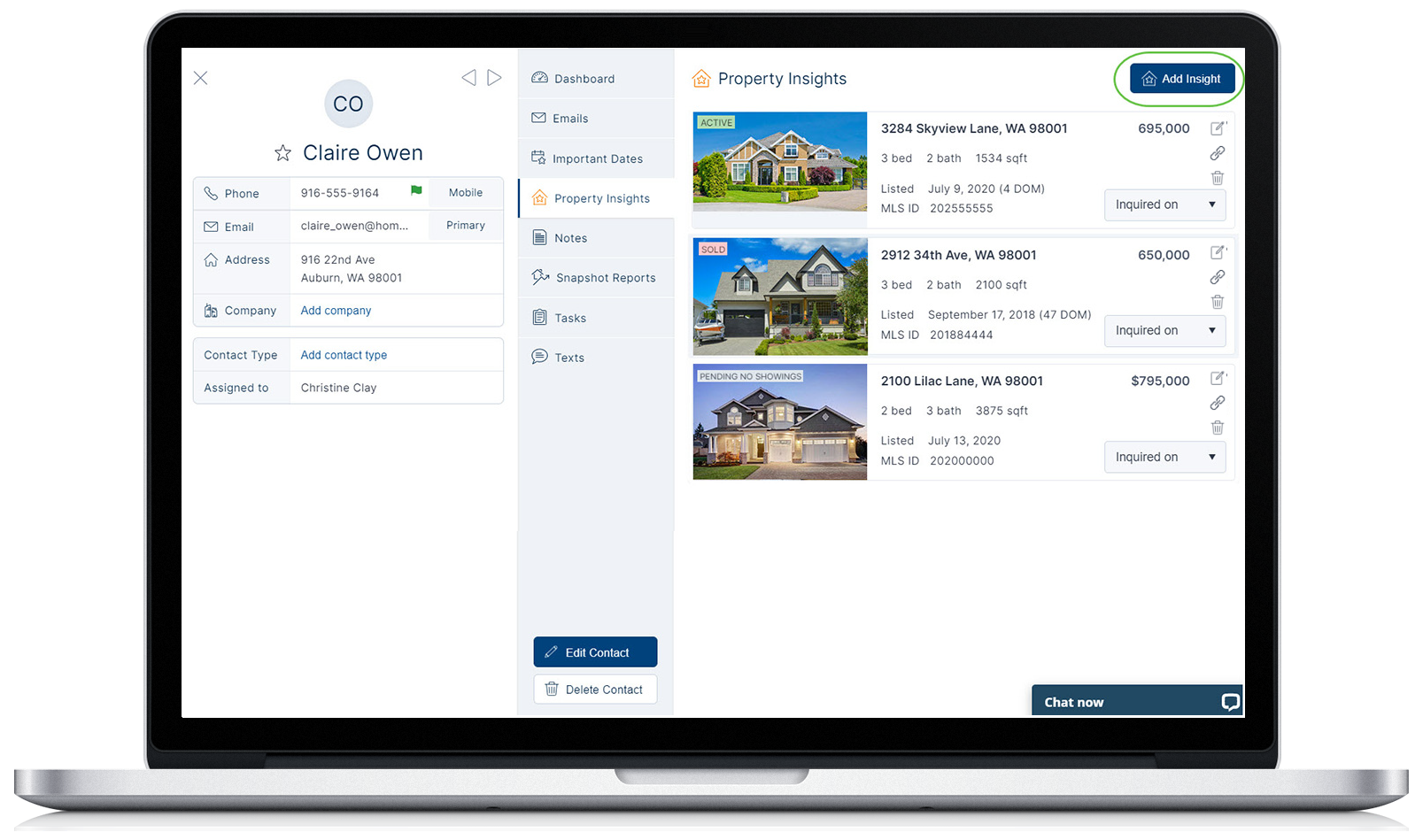 Top Producer® Systems has been a leading real estate CRM provider since 1982. Tens of thousands of agents and brokers use Top Producer® real estate software to help them manage leads and contacts, stay organized, and follow up with home buyers, sellers and owners. Learn more at topproducer.com.