The right real estate tech tools can save you time, simplify your process and streamline your business. And with so many tools for real estate agents out there, we wanted to provide you with a few that are designed to help you do just that. This is by no means an exhaustive list!
So, without further ado, here are 8 time-saving tech tools for real estate agents

Ringless voicemail app
There are times when skipping the chitchat and going straight to voicemail is just what the doctor ordered.
Picture this: you've got critical info you have to communicate to your seller ASAP, but they're a talker and you've got an appointment across town in 10 minutes. If you use a tool like Slydial to send your calls straight to voicemail, your seller will get the heads up and you'll be 2 minutes early for your appointment. Win-win.

Virtual phone system
If you're using the same cell phone for personal and business use, you might want to consider a virtual phone system.
Tools like Grasshopper allow you to create informational phone extensions, which can be a great time-saver. For example, when a lead calls about a specific property, they're provided with property details & address info without you having to speak to them. You can create separate extensions for leads, open house info and more.
Transaction management tool
Real estate transactions are complex. As a real estate professional, you know the complications that can happen—a deadline missed, bottlenecks, human error—the list goes on. Good real estate transaction management software should help you manage the process with speed and accuracy.
Some systems are built for the sole purpose of helping you manage your transactions. While other options are a CRM that includes transaction management, which can help you avoid the hiccups that come with linking multiple systems.
Regardless of the platform you choose, having a system in place will help you save time, stay organized and keep your clients happy.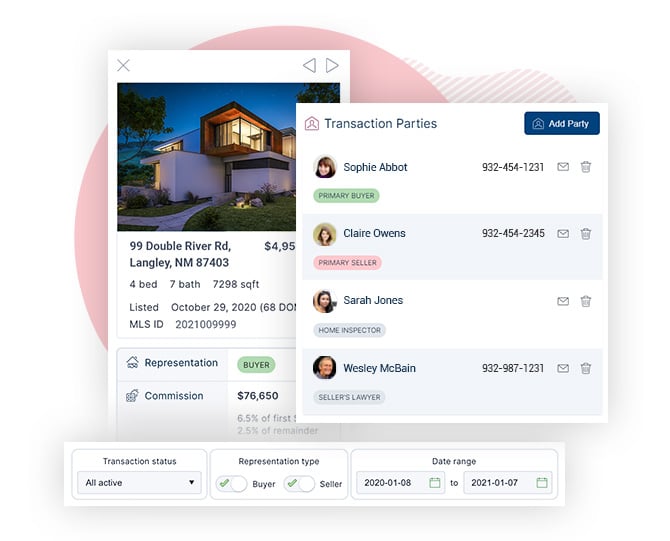 Electronic signature app
A huge time-saver, electronic signature apps can help you close more deals in less time. Gone are the days of manually gathering all the signatures required for closing documents. Tools like Hellosign and DocuSign allow you to collect signatures digitally.
You can send PDFs to your clients and have them sign on your tablet in-person. And with integrations with Gmail and Dropbox, staying organized and sharing these documents has never been easier.

Lead/client nurture tool
You know that the average lead isn't ready to buy or sell right away. You also know that your past clients need to hear from you on a consistent basis in order to increase your repeat & referral business. Providing value is the best way to stay in touch with leads, past clients and everyone in between.
And whether you do that through a monthly newsletter, or send market reports that contain the real-time information they're looking for, you can't lose with a consistent, valuable approach.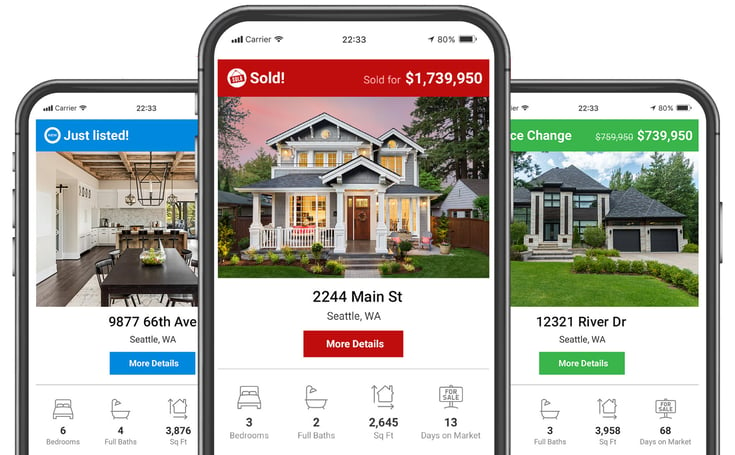 Smart scanner for your phone
Turn your smartphone into a scanner with tools like Adobe Scan. Perfect for when you're on-the-go, you can convert a photo into a PDF file that you can share and print. Pretty cool, right?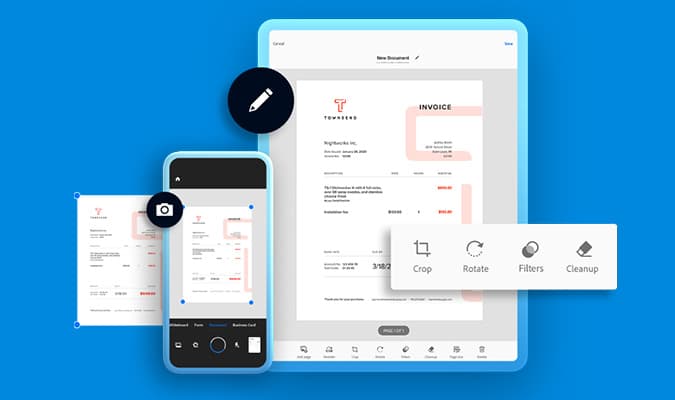 Graphic design tool
Tools like Canva and Adobe Spark make it a snap to create professional-looking images in just a few taps. From images for your blog, social media, newsletter and postcards, it's easy to create amazing designs.

Real estate CRM
A CRM is often the first (and wisest) investment many real estate agents make. When you break it down, a good real estate CRM should do 3 things for you:

Save you time

Organize your client database & business

Simplify client follow-up to build a healthy repeat & referral business
There's a lot to consider when shopping around for a real estate CRM. Check out this article for a few key things you'll want to look out for.
And these are just a few of the many tools for real estate agents that are designed to simplify your process and save you time.