With 95% of all home buyers using online tools during the search process*, having a digital presence in your target city is a must. Dealing with advertising platforms can be time-consuming and complex though. And once you get a lead from social media, you need to consistently follow up to turn them into a client.
But what if there was an affordable solution with experts who run your social media campaign AND nurture leads on your behalf? You'd have more time to spend with clients while effortlessly growing your real estate database and expanding your network.
Real Estate Social Media Marketing With Automated Lead Nurture
With Top Producer's social media lead generation solution, Social Connect, our team of experts handle everything for you. You don't step in until leads are engaged.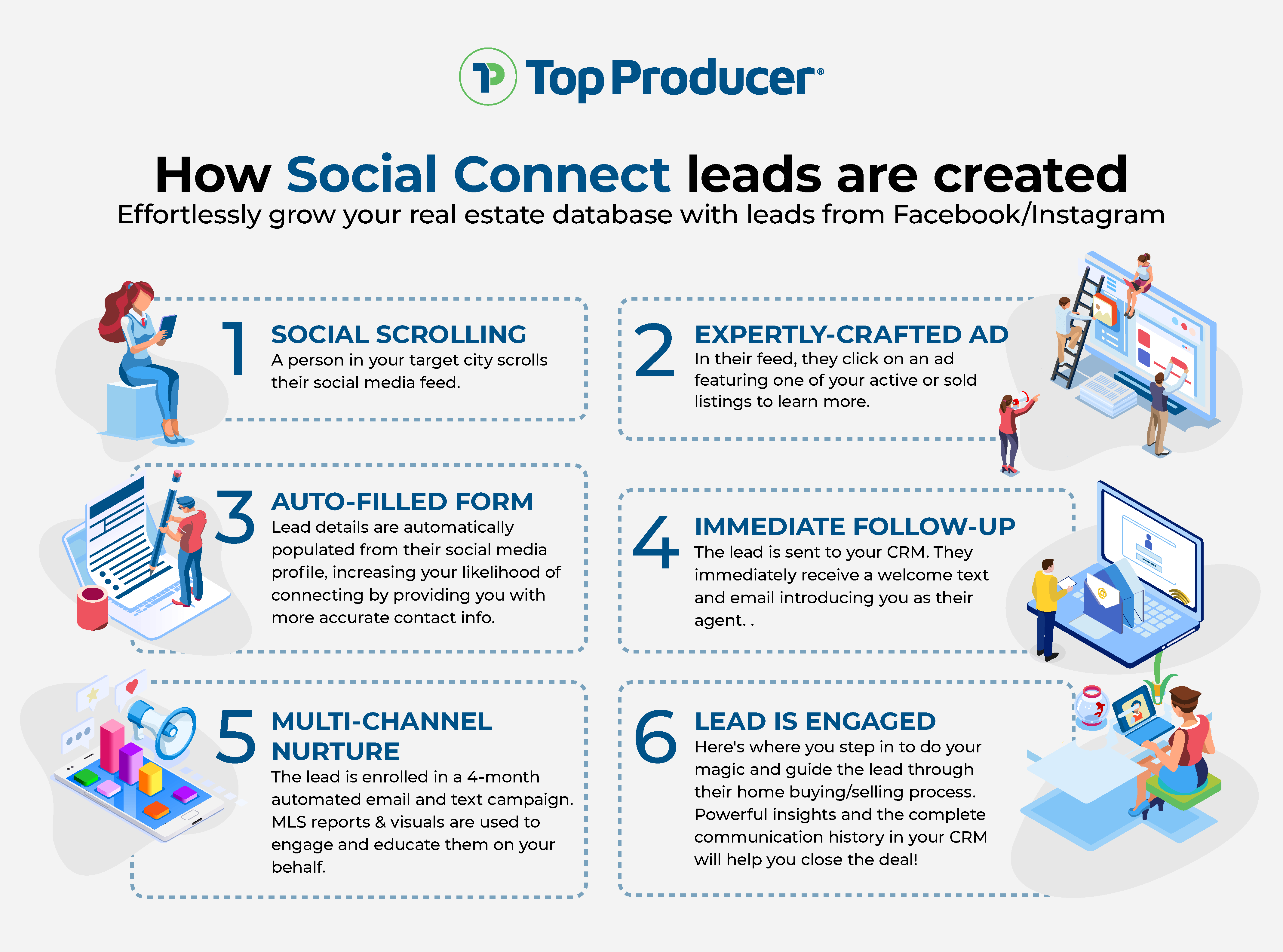 Expertly-Crafted Social Media Ads

Let us do the heavy lifting and get your brand in front of your target market online. Just enter your target city and budget and your social media campaign is launched within hours. Active and sold listing ads are built and optimized by an advertising team of experts. And every aspect of the ads has been meticulously tested and revised, so you get the best results.
Using the power of social media, your ads are displayed to leads with the intent to buy. Leads are automatically sent to your industry-leading CRM, and because info comes from social media, you get leads with accurate contact info and phone numbers.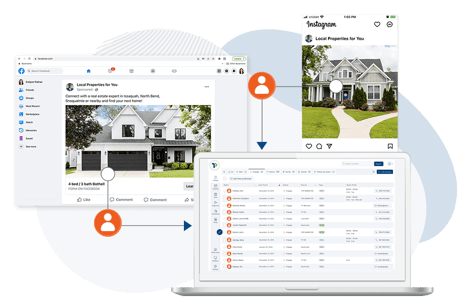 Facebook & Instagram ads are set up & run by a team of experts

Multi-Channel Auto Lead Nurture
Not your average nurture—attractive content created by marketing specialists is designed to impress and engage your leads. The minute a prospect responds to your ad, they receive customized content.
Branded market reports based on their area of interest, attractive infographics and other content educates your leads about the current market and homebuying process on your behalf.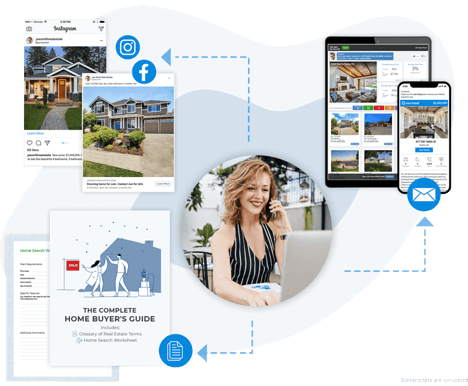 New prospects receive branded market reports, helpful guides, infographics & more
Using a variety of contact methods to increase connection rate—texts, emails, calls—prospects are nurtured with 4 messages just on day 1 alone: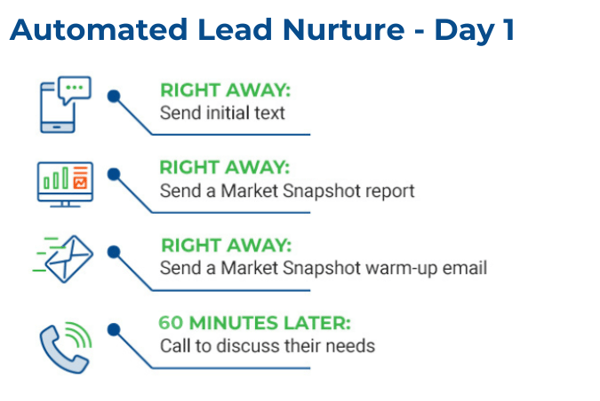 Day 1 of Social Connect's automated nurture
For 4 months, prospects continue to receive customized content. And after that, market updates and new listing alerts keep you top-of-mind. You'll rest easy knowing leads are nurtured for as long as you need them to be.

The Platform That Connects It All
When a lead responds to an automated nurture message, that's when you step in and work your magic. ✨ Powerful insights in your industry-leading real estate CRM lead to meaningful conversations with prospects.

Everything is tracked in a centralized location, including:

🏡 All properties they've asked about + live MLS updates
💬 A complete communication history
✅ A record of everything the system has sent on your behalf
📈 The performance of your ads, how many leads you received, and more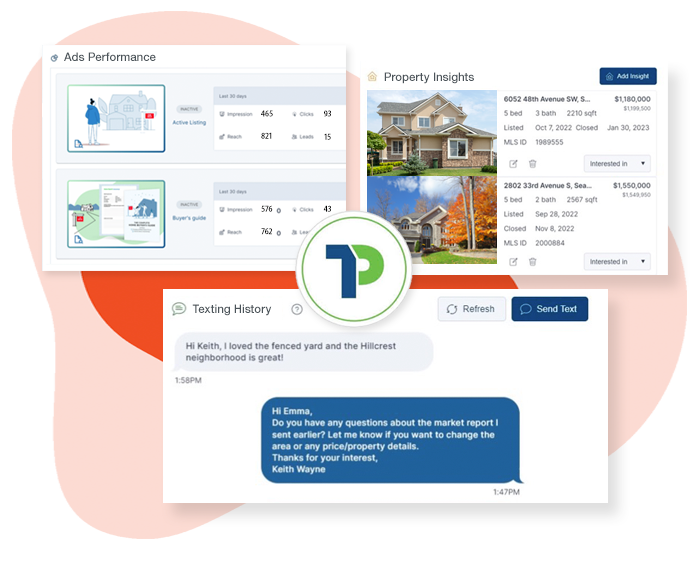 Insights in Top Producer CRM, including lead intel & ad performance
With attractive done-for-you digital marketing, an automated nurture designed to engage & impress, and an all-in-one business management tool to connect it all, generating and converting online leads just got a lot easier.
To learn more about this new exciting offering from Top Producer, visit the Social Connect page to book your FREE consultation.


* NAR 2021 Profile of Home Buyers and Sellers