In the last few years, we've seen dramatic changes within the real estate market. 2019 wrapped up with the beginning of a pandemic that would impact housing prices drastically. Aside from the increasing housing prices, real estate marketing and the process of buying and selling have mostly gone virtual to minimize the virus. A high-quality, well-thought-out real estate CRM system is what you need as a real estate agent to build your contacts virtually.
Social Insights and proven email & text marketing make it easy to build relationships
Our Top Producer® X CRM system is client relationship management software that's designed to build and maintain client relationships while providing you with many helpful features to organize and optimize your business. Our real estate CRM offers Social Insights to scour the internet and social media platforms like LinkedIn, Twitter, and Pinterest to provide you with contact details like photos, locations, jobs, interests, and more. This will help you gain a better understanding of your clients and warm up your calls with them.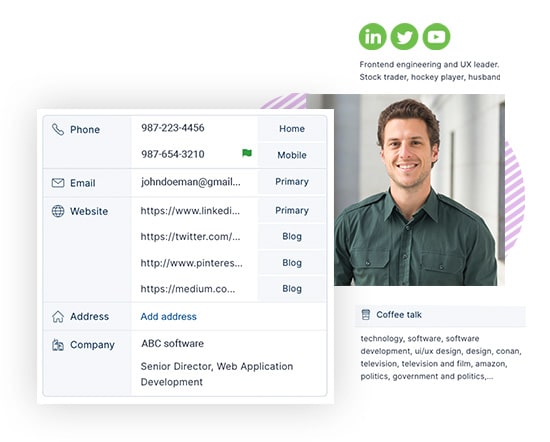 Additionally, our client relationship management system includes built-in texting and email to help you save time. With over 50 email and text templates, plus the ability to create your own and set up drip email campaigns, staying in the loop with the new virtual real estate market is easy when you choose Top Producer®.
Take advantage of integrations in a real estate CRM system to build your client database
From the ability to sync with popular email programs, to landing pages that help you capture leads, building a client database couldn't be simpler.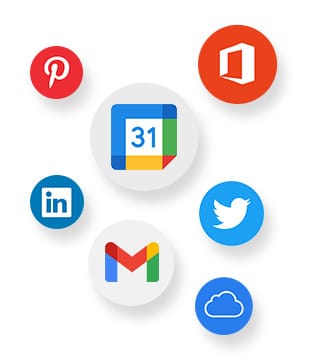 Easily import and export contact lists while keeping important notes & tags.
Add new leads automatically by integrating FiveStreet lead response software, or connect directly with 150+ online lead sources
Capture your own online leads by connecting your Top Producer® website and Market Snapshot® landing pages
Sync Top Producer® CRM with your Google, iCloud, or Microsoft contacts
Connect with Zapier to automatically import leads from Facebook ads, Google forms, and more
Going virtual means client relationships can be more of a task to maintain. Homebuyers and sellers want to be known as people, not transactions. Top Producer® X CRM gives you the information and tools you need to personalize interactions, build meaningful relationships, and connect with people at every stage in your pipeline.
Go virtual with a trusted CRM software and make a big change in how you operate within the everchanging real estate market.