Real estate email marketing is a key way to build and maintain client relationships as an agent. For high-quality real estate marketing tools that work, rely on Top Producer®. Much like cold calls, email marketing can be a tricky way to inform or inquire to potential homebuyers and sellers. The objective is to get your email opened, read through, considered, and followed up with. With the Top Producer® real estate email integration services, you can unlock the full potential of email.
Real estate email marketing tools that help improve delivery, track your emails and automate your workflow
Choosing Top Producer® X CRM as your real estate email marketing solution will provide you with access to timesaving, professionally-written email templates, and the ability to create and save your own. You can also set up drip email campaigns to help prevent clients from slipping through the cracks and keep you top-of-mind until they're ready to buy or sell.
And arguably one of the best real estate email marketing tools you can use is a quality market report. With the Market Snapshot® report, you provide valuable info on the real estate market and establish yourself as a trusted pro in their area of interest. Sending personalized and timely information to prospects and your clients, including new listing and sold data that's sourced from your MLS, will set you apart from the rest.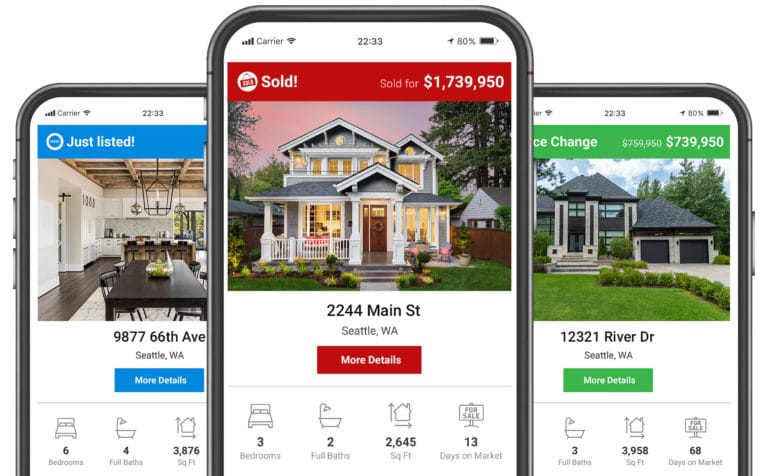 Get real results from real estate email marketing when you choose our tools. Additional email marketing services offered with Top Producer® X CRM include:

Organizational features
See all your associated emails in your client records, organized by contact and date

Insights and History
Understand each client's engagement and your communication history with them

Call to Action Buttons and Signatures
Call to action buttons in your email signature may improve email click-through rates by up to 28%

Merge Code Tool
The merge code tool saves information such as names, addresses, and locations, and can also personalize batch emails sent to multiple contacts at once.
Simplify your workflow by choosing Top Producer® X CRM's email integration and marketing solutions. We've been serving the real estate industry for decades, so you can feel sure that your data is safe and your solutions are relied upon by top agents across the country. Learn more about our real estate tools that work. Contact us today at (800) 457-1604.