Real estate is first and foremost a relationship business, and one surefire way to focus more on them is to use technology to automate certain tasks. Knowing which tasks to automate can help simplify your process and grow your business.
Drip email campaigns are a perfect candidate, not only freeing up valuable time, but also helping boost the effectiveness of your marketing messages.
Setting up your drip email campaigns is as easy as 1-2-3
The best part about drip email campaigns are once they're set up, you apply them as needed and let your CRM do the heavy lifting. 💪 You can set up a drip email campaign in just 3 simple steps:


Easily add your own email templates via the new Template Library. Or use the existing templates and customize them to make them your own.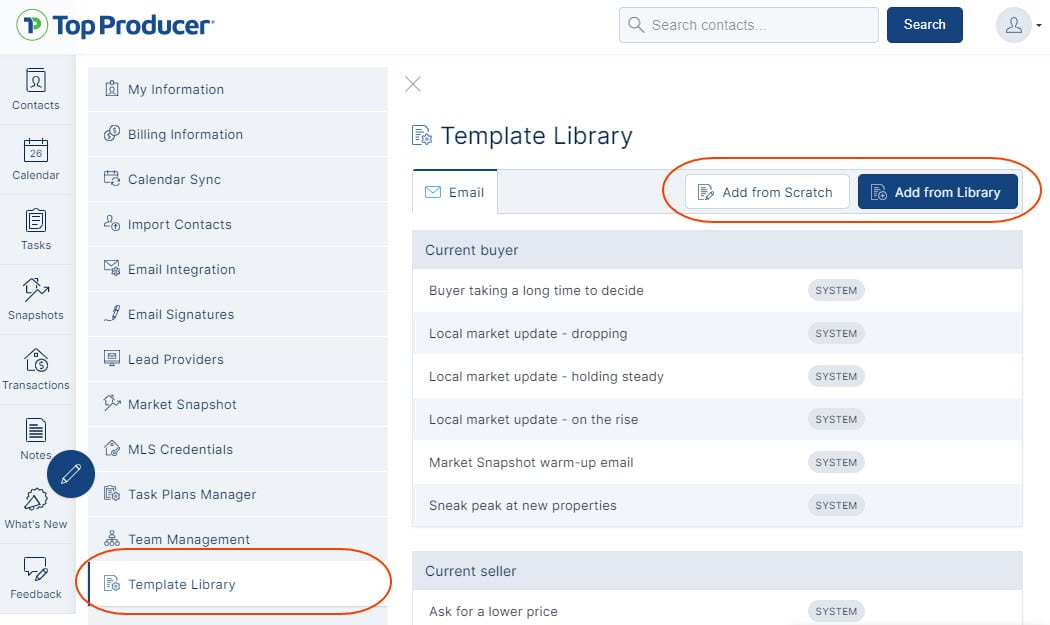 Create task plans that you can apply to contacts or transactions. Task plans can include calls, to-dos and now emails (coming soon: text messages). You can even set up a series of emails to be sent on specific days. A few suggestions for task plans: home buyer follow-up, new lead follow-up, or condo sale.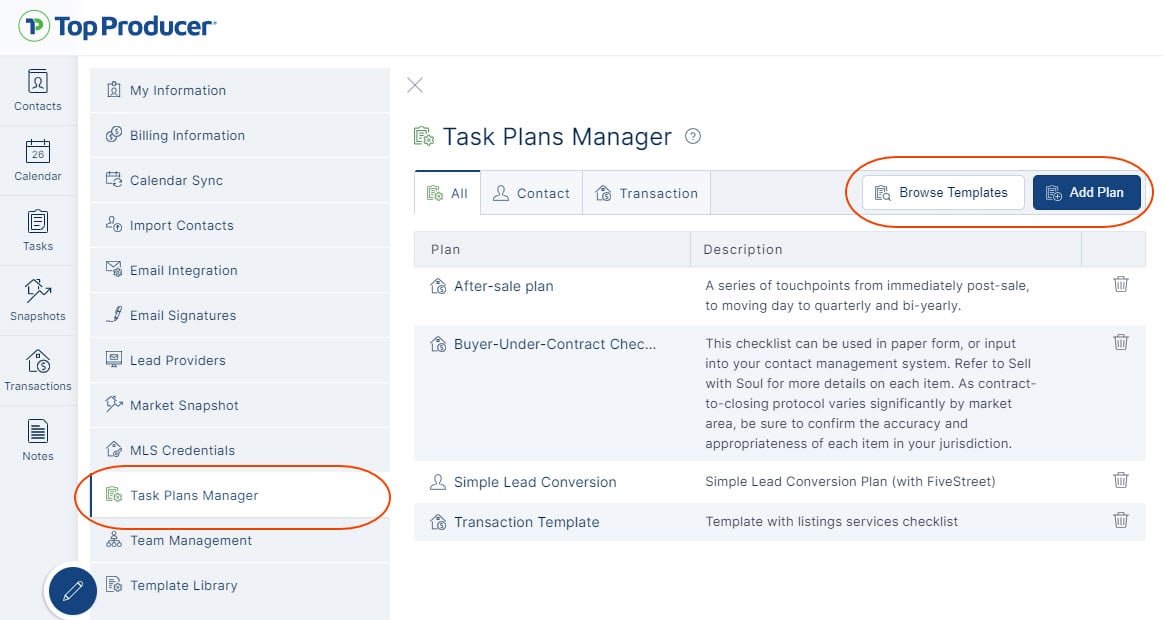 Tip: You can set emails to be sent a specific number of days after the plan start date (for example, 2 weeks after you apply the plan). Or, if your emails are related to a transaction, you can send emails based on key transaction dates:



Apply the task plans you've created to your contacts and transactions as needed.

For step-by-step instructions on how to complete these 3 steps, see the Drip Email Campaigns article.
So let's see this in action, shall we?
Picture this: a consumer inquires about a property and you—at lightning speed—send them a personalized market report for their area of interest. You follow up shortly after and learn all about how the Abbots are expecting their second child and want a bigger house near the park. And so it begins… You help them sell the largest asset they own and find them the home of their dreams.

You are a miracle worker.
During the process of looking for their home, you listened to them, took time to educate them and gave honest advice. And for that, they will be forever grateful. It took a lot of time and effort to build this trust, so you don't let this relationship go to waste.

You've set up an after-sale plan that helps you effortlessly provide value and stay in touch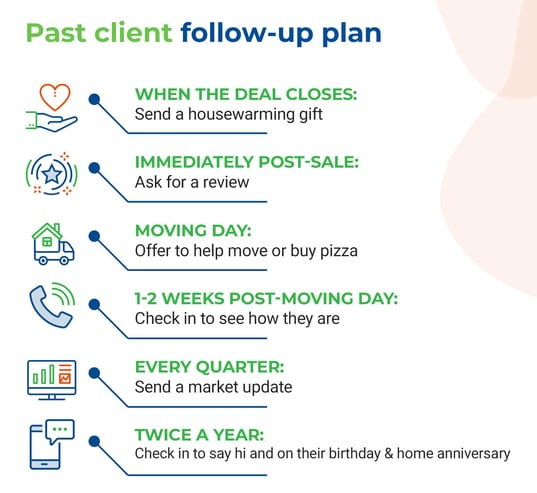 In Top Producer® X CRM, your plan looks a little something like this: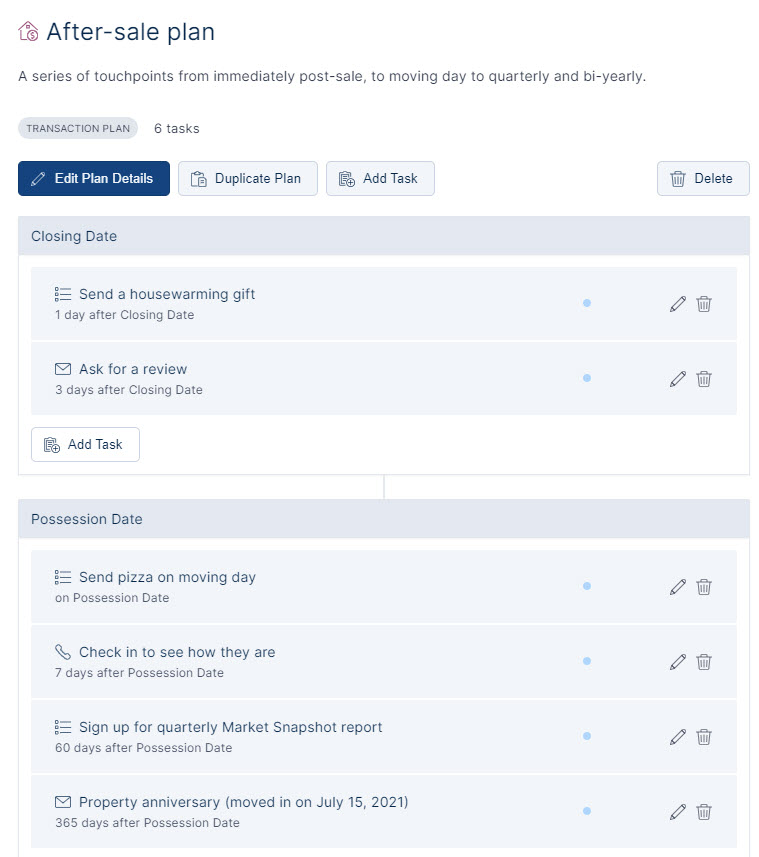 So the minute the Abotts turn the key at their new house, you apply the plan & continue to impress with your exceptional service
Emails are sent automatically and tasks appear as they come due, so you stay on top of what needs to be done.

And most importantly, 7 years down the road when the Abbots are eyeing that two-story craftsman up the street, they'll remember all the value you provided – not only during, but after the transaction – and pick up the phone and call you.
Log in now and start setting up your drip email campaigns now.