Learn how this successful agent uses Top Producer® CRM and Market Snapshot to help with his past client follow-up to make sure his clients don't list with anyone else.
—
Many agents have a story about the one that got away… Take the Robertsons, for instance, the ideal clients you helped find that amazing property on 3rd Street. As you handed them the keys to their new home, and they thanked you up and down for being the talented professional that you are, you vowed to stay in touch.
Six years and 30+ clients later, you see another agent's listing sign on the lawn as you drive by that picture-perfect house on 3rd. Ouch.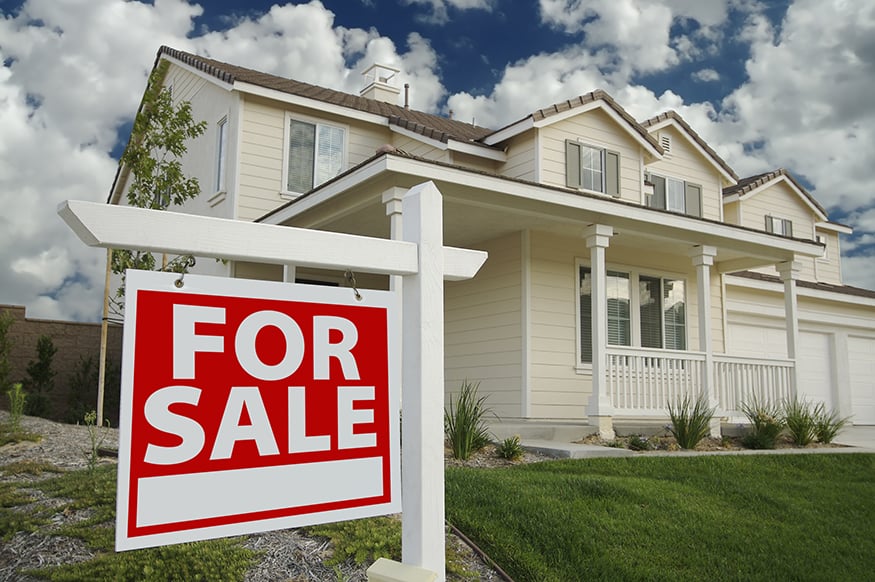 Shutterstock.com/Andy Dean Photography
It happens. You lead an exceptionally busy life, time passes, and as you service other clients, you forget to stay in touch. The good news though—this can all be avoided.
And we come bearing proof.
Successful real estate agent George Fotion reveals his secrets for past client follow-up
Over 39 years in the real estate business, George Fotion has never known a past client of his to list with a competitor. And when I asked him how he manages this impressive track record, he replied:
"It's simple—I follow up. It's one of the reasons I love Top Producer®.

I rely heavily on Market Snapshot® reports as part of my follow-up. It's one of the arrows in a quiver of touches—a quality one with great info."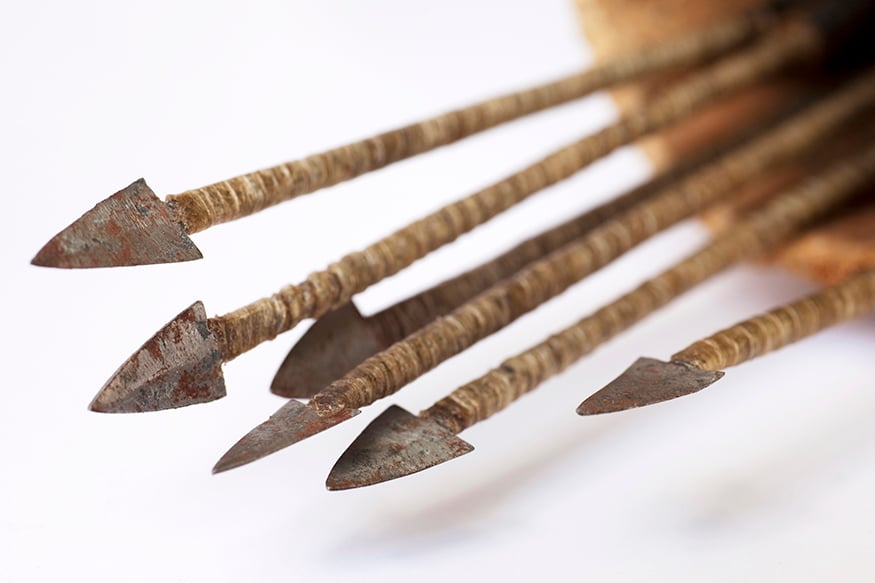 George has been using Top Producer® solutions for over 15 years, and with over 40% of his business coming from repeats and referrals, he knows a thing or two about effective past client follow-up.
He was kind enough to talk about a couple of the arrows in his well-stocked quiver.
Arrow #1: Follow up with a Market Snapshot® report
With open rates over the last 90 days hovering at around 50.02% ??, it's no secret why George considers the Market Snapshot® reports one of his sharpest arrows. Home owners, buyers and sellers ♥ getting updates on the local market, and this is an easy way to send timely reports with your branding and data from your MLS.
One lesson we can all learn from George—technology gives us intel that tells us who is viewing our amazing marketing messages and when. So. Use. It. (This next tip is so good I want to shout it from the rooftop!

)
When George follows up with a Market Snapshot® report, he doesn't stop there. His process goes a little something like this:
George recently helped John sell his house, and signed him up for a monthly Market Snapshot®

to keep him in the loop on market changes.

He then flicked the switch to be notified when clients view the snapshot, so he gets an email when John opens the report.
Then George uses Loom

—a free video tool that lets you create short, shareable videos—to point out some of the key gems in the snapshot that John might not notice or understand. He talks about the 4 quadrants in the upper right that show key market stats, discusses the supply and demand issues shown in the bottom right, and shows him where to access amenity info in his new hood.
It takes George 5-10 minutes to shoot the video and share it, but the impression on John lasts much longer.
(Psst, want to be notified when clients view your reports? If you're a current Market Snapshot® subscriber, just open the Top Marketer Control Panel > go to Setup > Market Snapshot Settings > and select Tell me when a lead opens a Market Snapshot.)
Arrow #2: The Follow-up Coach
When you've got hundreds or thousands of contacts, where do you start? That's the challenge many real estate agents face.
Seven days a week, George begins his day with the Follow-up Coach inside Top Producer® CRM. Within 10 minutes of being on his computer, he's reaching out to the daily 5 that the Follow-up Coach suggests.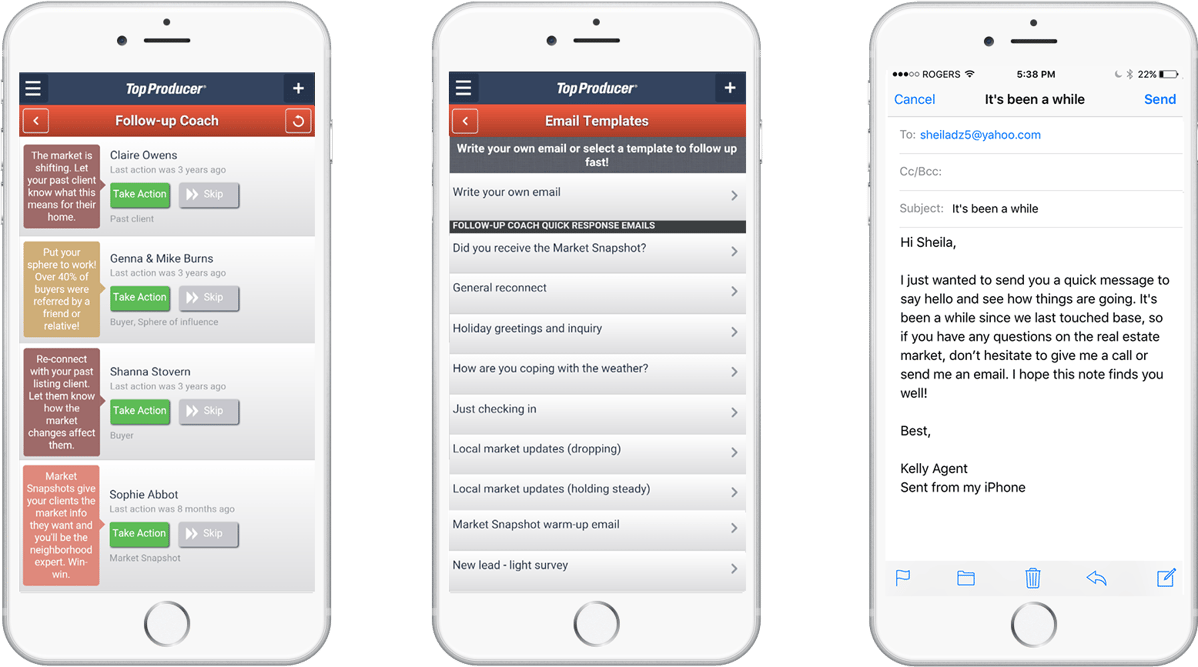 Even though George has follow-up down to a science, the Coach still surfaces some old contacts from listings' past. One click to open their record is all it takes to refresh his memory and make a meaningful connection.
And when his past clients respond and say thanks for reaching out, all it takes is a quick note added to their record and a click to set the next call date to make sure they don't slip through the cracks again.
We'd like to thank George for the gift of his time and loyalty all these years.
If you currently subscribe to Top Producer® CRM and you feel inspired to get on top of your past client follow-up, log in now and start connecting!
And if you're interested in learning more about Market Snapshot® reports or Top Producer® CRM, use the LiveChat on this page to talk to one of our reps.
Screenshots represent site and mobile applications as of publication date. Site and mobile applications subject to change without notice.