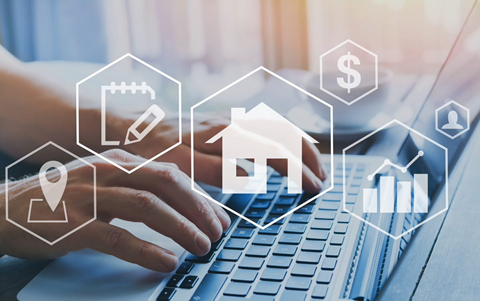 No matter what size your real estate business is, Top Producer has the software solutions that help you simplify your processes, including capturing and nurturing leads, managing data, and communicating with other members of your team. Let our real estate broker software help you streamline all aspects of your real estate business, including the below.
Simplify your workflows
Make it simpler to do daily tasks with personalized contact groups with customized follow-up rules that are synced to your everyday calendar, contacts, and email, and integrated with over 150 real estate lead sources.
Easily build your real estate client database
Our Top Producer customer relationship management software allows you to easily import and export contact lists, add new leads automatically, capture your own online leads, sync to your Google, iCloud, or Microsoft contacts, and connects to Zapier to automatically import leads from Facebook ads, Google forms, and other sources. All leads from all sources are streamlined into one space, turning your phone into a virtual command center.
Engage with contacts in just minutes a day
Top Producer CRM has features that allow you to track and increase transactions by:
– Pairing MLS data with your workflow
– Providing guidance from your Follow-Up Coach to make five meaningful connections per day
– Enabling you to communicate by text or email without leaving the CRM
– Letting you add call wrap-ups and create tasks to avoid forgetting next steps
– Providing templates for texts and emails to save you time, or allowing you to customize them for a personal touch
– Providing insights about who is opening, reading, or unsubscribing from your emails
– Adding Market Snapshot reports to your CRM to subscribe contacts to emails with industry-leading open rates
Additionally, the built-in texting and integrated email with history allows you to follow up with leads in a way that is personable and effective.
Easily collaborate and stay in contact with agents
Share information amongst agents, broadcast and share leads to your team, send leads to team members and track their progress, and automate reminders to prompt team members to follow up on their leads with the Top Producer CRM. The lead management doesn't require any software to be downloaded onto your phones, instead working with each agent's smartphone's built-in text messaging and email applications.
With the real estate broker software from Top Producer, you can streamline all of your processes to manage your real estate business more efficiently. Contact us today to speak with an expert, request a demo, or begin customizing a software solution that meets the needs of your unique real estate business!