When it comes to online leads, competition is fierce. Taking a minute to learn a little about a lead before you call can mean the difference between making a decent first impression to making a memorable one.
So Top Producer® CRM now gives you property insights for your realtor.com® leads to help you make a great first impression
In addition to the social media info that automatically appears in your clients' records in Top Producer® CRM, your realtor.com® leads now also include:
The last few properties they viewed on realtor.com®
Their search criteria, so you get a sense of what they're looking for
How long they've been looking for properties
How many times they checked out the listing—and whether they saved it to their Favorites—so you get a sense of how excited they are
All of this info is now available inside Top Producer® X and 8i CRM, so you can make your first connection meaningful. (And there's nothing like good records to help you provide superior service down the road!)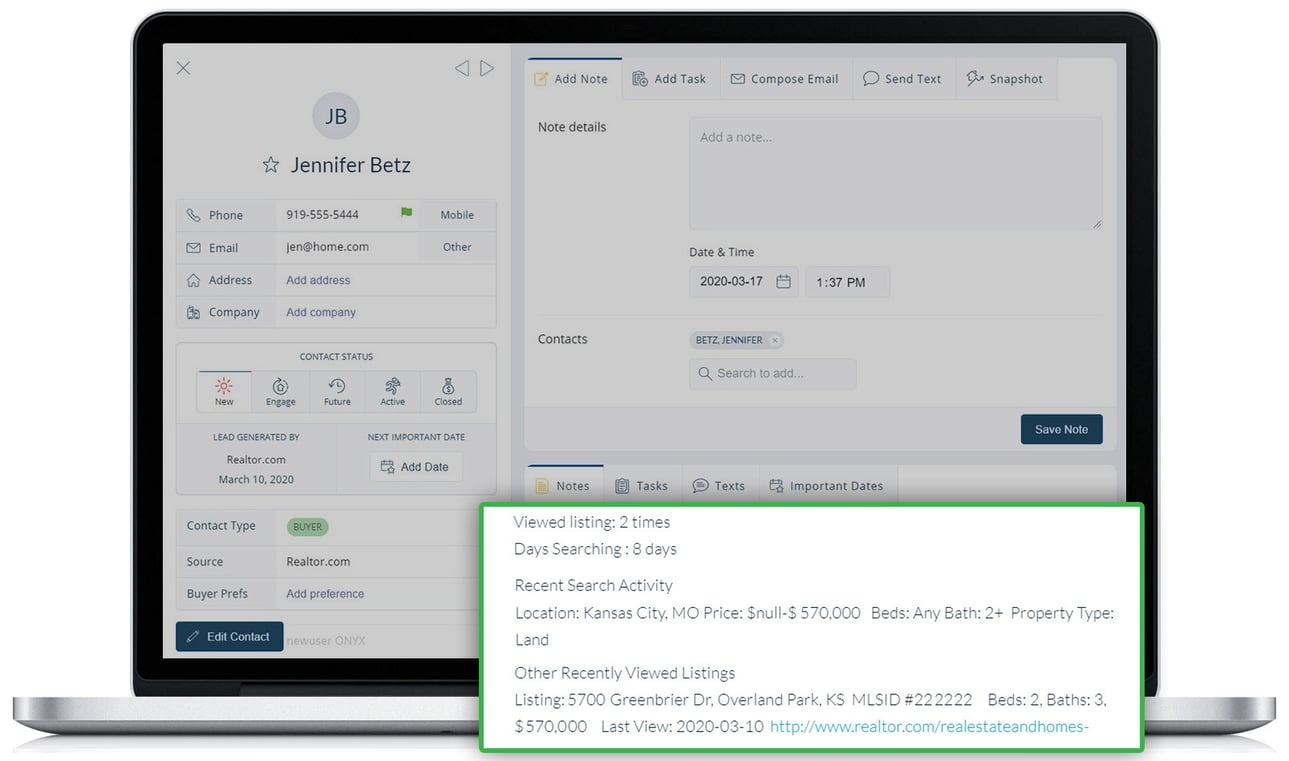 Note: If insights aren't appearing for a particular lead, it's likely the info isn't available on realtor.com®. For example, if the lead only viewed one listing and then inquired about that property, there are no additional insights to provide.
To get your realtor.com® leads into Top Producer® CRM:
1. From your realtor.com® dashboard, click your name in the top right > then click Settings.
2. Click Lead Settings > click Change in the Top Producer® CRM section > enter your Top Producer® CRM username and password > then click Connect.
That's all there is to it! As always, if you need help, we're here for you. Visit our support site for more info and to chat live with one of our team members, or give us a call at 1-866-230-4789.
Want to know how Top Producer® solutions can help you manage and convert more real estate leads? Request a demo or call 1-855-534-5534.