Time is money. This is especially true in the real estate world as market value is constantly fluctuating. With any job, being time efficient is key to being efficient overall in how you are able to delegate and accomplish tasks. The key to efficiency is organization. It's hard to be organized when your email is flooded, your tasks are all over the place, and you're having trouble dividing up your time. Rest assured, the experts at Top Producer have created a software that is designed to help real estate agents be more organized, time efficient, and effective in their marketing efforts.
The Top Producer CRM will help you build and maintain client relationships with plenty of real estate tools available to you. Our CRM offers insights which will give you a 360 degree view of your clients including social media, photos, interests, jobs, and locations. Getting to know your client with our insights gives you the advantage of warming up your calls and sharing the best information about the market relevant to what your client needs.ffffff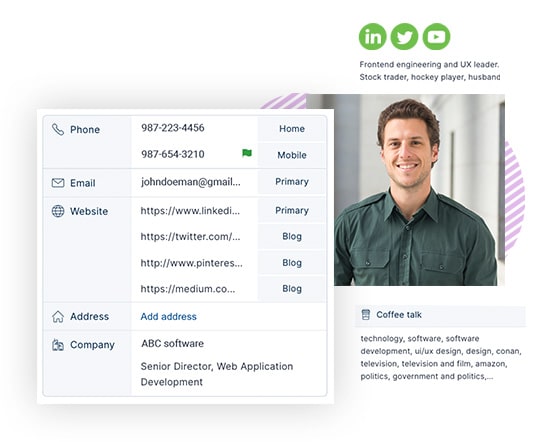 Additionally, our insights include MLS integration with buyer property insights that help you track the buyer journey, as well as email and Market Snapshot® performance.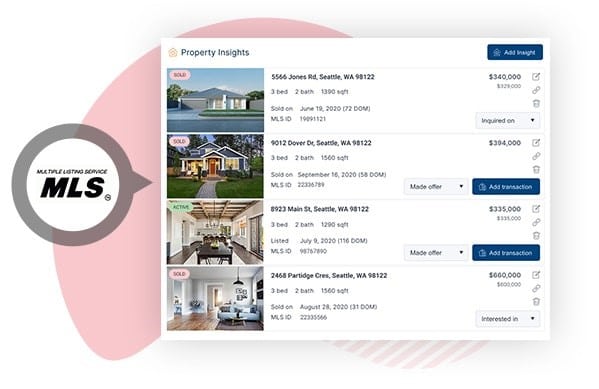 Building your own client database simplifies your workflow, bringing together all your contacts, leads, and listings with little effort. Some highlights of the Top Producer CRM include:
Easily importing and exporting contact lists while keeping important notes and tags.
Adding new leads automatically by integrating FiveStreet real estate lead management response software, or connecting directly with 150+ online lead sources
Capturing your own online leads by connecting your Top Producer® real estate websites and Market Snapshot® landing pages
Syncing Top Producer® CRM with your Google, iCloud, or Microsoft contacts including calendar for free
Building personalized task plans and automated workflows for a wide range of customers
Be time efficient with effective follow-ups. Our CRM provides built-in texting and integrated email with history, so you can keep track of your leads. With email integration, your everyday calendar, contacts, and email, will sync together for a simplified workflow. Never worry about how to send the perfect email again with our professional real estate email templates. Whether you're a new agent, a seasoned veteran or a growing team, the NEW Top Producer® CRM can help simplify your day-to-day and build your long-term repeat-and-referral business. To learn more about how the Top Producer CRM can help you, visit us online today.