Lead generation is a crucial component of a healthy pipeline. Many real estate agents focus on generating more leads, but they fall short on the consistent follow-up that's necessary to convert them. Considering the demands, it's easy to see why.
Online leads can be tough to manage. You get them from a lot of different sources, have to respond almost immediately and consistently follow up—all while you service your current clients.
The good news is that following a few best practices and taking a systematic approach to lead management can have a big impact on your real estate lead conversion rate.
Watch the video and read on for more details.
Best practices when replying to real estate leads
Here are 3 tips in the below infographic to keep in mind when you first start working with a lead.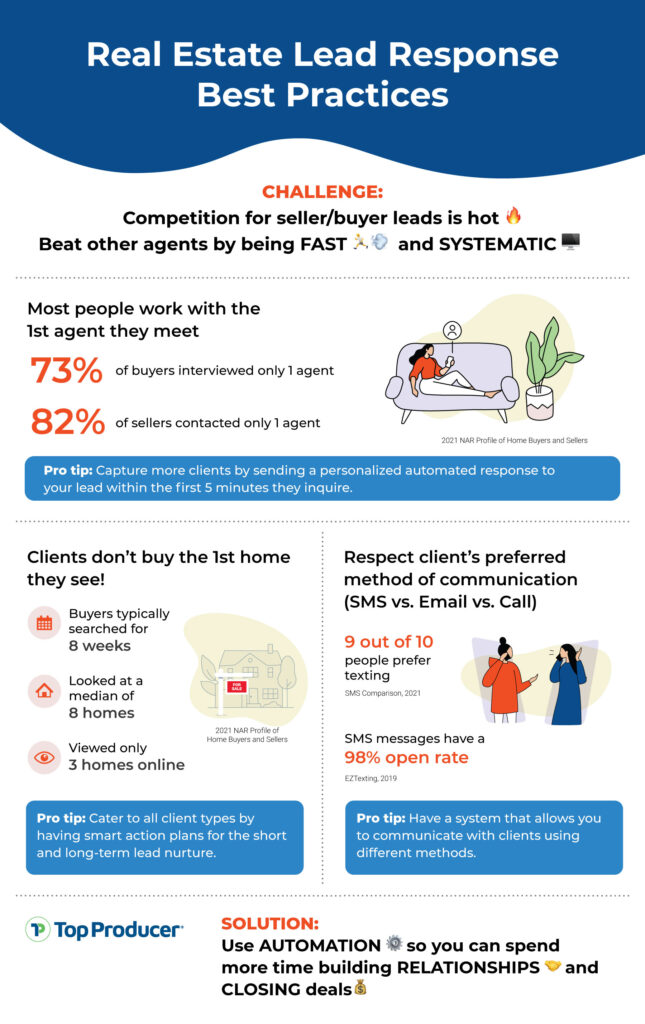 How technology can lend a helping hand
Sending all of your leads from various different sources to your real estate CRM and sending a personal automated response within a few minutes of first contact can go a long way towards increasing your conversion rate.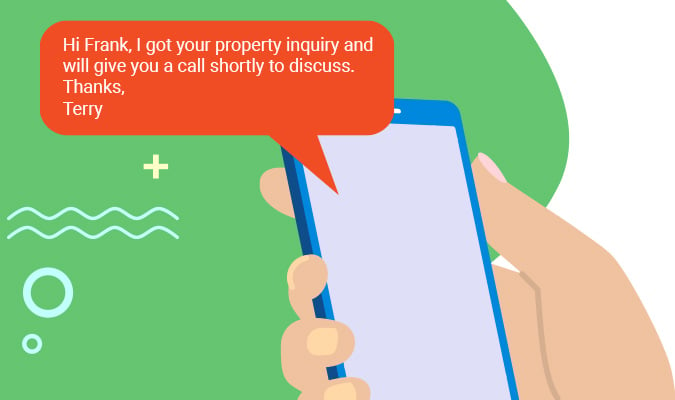 An example of an initial text message that's automatically sent to a lead within the first 5 minutes
And keeping them warm and providing value while you start to establish trust is easy with a branded market report that contains the real-time information home buyers and sellers are looking for.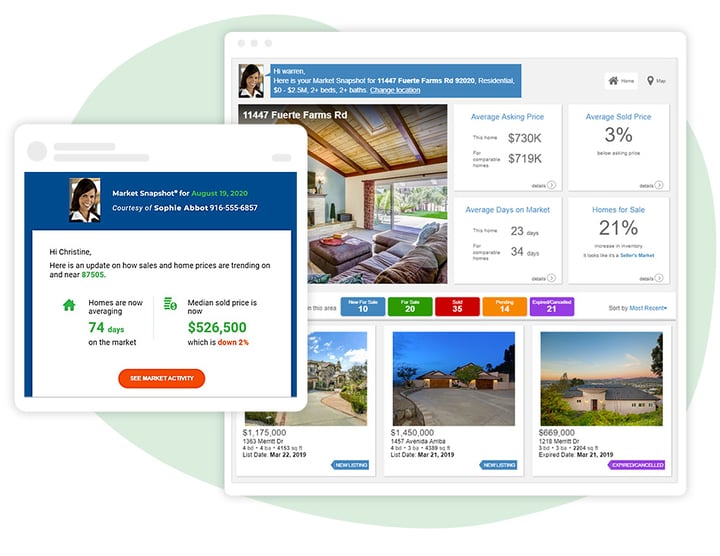 Sample of a market report, based on a prospect's area of interest
Lastly, to prevent leads from slipping through the cracks, a follow-up plan with consistent touchpoints can keep you top of mind until they're ready. A solid nurture plan that goes beyond the first couple of weeks and uses a variety of different contact methods—SMS, email and phone calls—is most effective.
Snippet of Day 1 in the Lead Response plan in Top Producer CRM (coming soon)
Pro tip: If you can, set the follow-up plan to be automatically applied to incoming leads so you don't even have to think about it.
To close, lead generation and conversion is an important part of a healthy pipeline and thriving business. And if you use technology to automate many of the tasks, you'll rest easy knowing leads are taken care of, and you can focus on helping your current clients buy/sell their biggest asset.