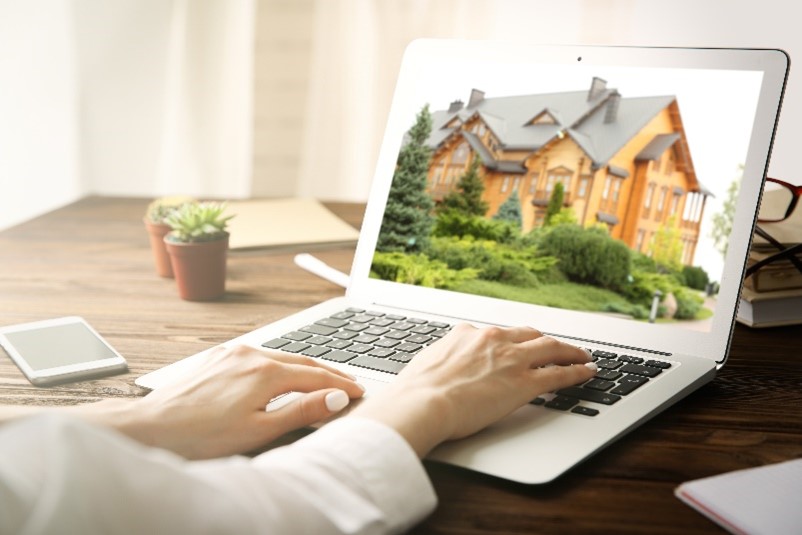 Imagery provides visual information that points out key topics and subjects for your content. Website visitors are keen on skimming rather than reading through articles and websites to understand what they are being told without having to consume so much information. With image use, website visitors pick out the spots in which the topic is being written about and look for these images as key points to find what they are looking for. Real estate websites are a perfect opportunity to use high-quality, informative visuals for your website visitor's knowledge of what you have to offer. However, when it comes to proper use of imagery, real estate agent websites should have standards on the best practices on the source of these photos, as well as the content of the photos.
How to Choose the Best Images
Content

: Ensure the photographs you choose for your real estate website have to do with what the page discusses. If your website page regards homes, property, or other real estates, insert photographs of a newly renovated, modern property that is on trend with what homebuyers are searching for. Look through the analytics of what homebuyers or property buyers are interested in to find the right picture for your website.

Source

: The most important part of choosing the imagery for your real estate agent website is sourcing your photographs from sources that are not subject to copyright. This means paying for the photos you use for your website. If you source photographs for your website that are directly from Google, they may be easily searchable and come across as disingenuous, and you might get sued for using them. Alternatively, you can take your own photographs for your website, which can help your website visitors see exactly what type of real estate catches your eye as an agent.

Quality

: Ensure the images you have on your website are high-quality. This aspect of choosing photos will always intrigue website visitors to stay on your real estate website.
Choose Top Producer to Create Real Estate Websites
At Top Producer, we provide real estate agents with the ability to create a professional real estate agent website at an affordable price. Try our intuitive real estate website builder and capture leads, showcase your listings, and build your brand as a top-notch real estate agent. To learn more about our products and services, visit us online at www.TopProducer.com or call us at 1-833-387-1911.