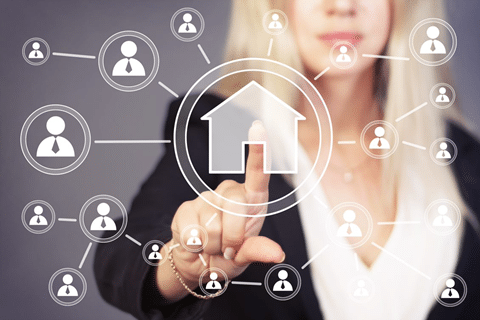 When it comes to running a real estate business smoothly and efficiently, there are tools that every agent should have. This includes software tools that allow your real estate business to stay organized, simplify lead and team follow up, and grow your repeat and referral business.
Rely on Top Producer for essential real estate tools that include:
1. A high-quality real estate website: A potential client's first interaction with your real estate business will most likely be with your website. With Top Producer's intuitive website builder, your business can create a beautiful, affordable, and mobile-friendly real estate agent website that helps you capture leads, showcase listings, and build your brand.
The advantages of Top Producer's real estate websites include:
An easy-to-follow website wizard
Can be launched in minutes
Customizable to reflect your brand
Can feature high-resolution images
Can include an integrated blog, IDX feed, and other custom content
Landing pages that showcase your listings and generate leads
Can be integrated with Market Snapshot reports
2. Customer relationship management (CRM) software: Top Producer's real estate CRM provides the information and tools needed to personalize interactions, build meaningful relationships, and connect with people at every stage in your pipeline. This includes streamlining communication with both your team and your leads:
To manage communication within your team: Broadcast leads to your team, assign and manage leads, coordinate calendars, create custom teams based on various categories, automate lead reminders, and more, ensuring that nothing falls through the cracks amongst all of the agents at your real estate business.
To manage communication with your leads: Keep your leads warm with our email auto-responder that allows you to automatically send a customizable email to incoming leads and share information about your team, and our text message auto-responder that allows you to automatically send a customizable text message to incoming leads.
3. Real estate lead management software: Not only does our real estate CRM help you keep your leads warm with automatic email or text responses, but it helps you manage your leads from the initial capture all the way through to the transaction. This includes:
Automatically broadcasting leads to your team, or redirecting leads to an agent or custom team
Providing an instant notification once a lead is claimed
Providing prospect details for you to review
Keeping your team in the loop with shared access to contacts, communications, and calendars
Connecting to your existing Google Mail or Gmail with a single click
Consolidating real estate leads from over 100 vendors
Top Producer provides all of the software tools that your real estate business needs to run all aspects of your lead management and team communications. Contact us today to speak with a specialist about our real estate tools and to request a demo!