Alley Poll is a Closing Coordinator with Greenridge Realty, Inc. in Fremont, Michigan. Making sure the real estate transaction process runs smoothly for over 15 agents, she knows a thing or two about managing transactions. So we couldn't wait to get her thoughts on transaction management and Top Producer® X CRM in general.
In addition to supporting the 15 agents at Greenridge, Alley also works with her husband, a real estate agent and Top Producer® user for over 18 years. Having used the program herself for 11 years, we asked Alley what she thinks of Top Producer® X CRM so far:
"I think the progress that's being made with Top Producer® X CRM is amazing.
We've been with Top Producer® for so long—it's really going to help us."
3 tips from a long-time user on transaction management & getting started with Top Producer® X CRM
Use the Task Plans and key dates to help keep your real estate transactions organized
Real estate transactions are complex. And being the person responsible for making sure all the "I's" are dotted and "T's" are crossed, Alley knows the importance of streamlined workflows:
"The Task Plans are a lot simpler in Top Producer® X CRM. I started with one of the available templates and then changed it to match my process."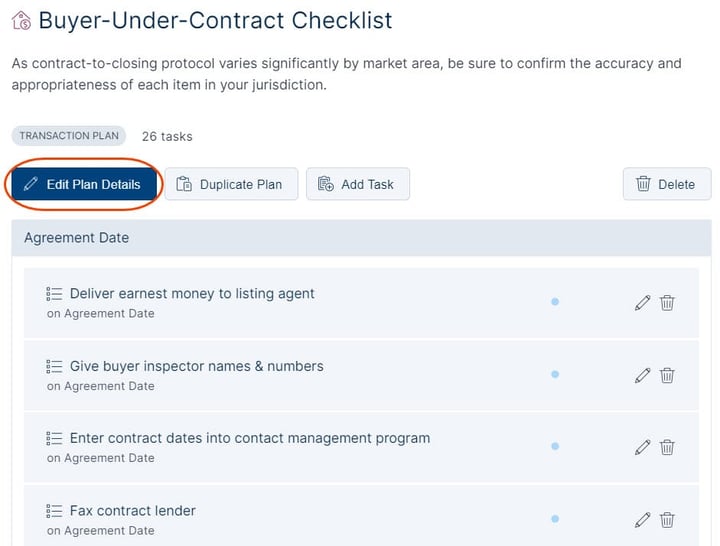 Example of a transaction workflow in Top Producer X CRM
During the interview, Alley also brought up an excellent question that highlights the importance of key dates in a transaction:
"Once a deal closes, there's a 30 day possession, but I'm checking in after 15 days, 10 days, and so on. Is there an easy way to track the possession date after close?"
And we're happy to report that doing just that couldn't be simpler. We've added many key dates to the transactions in Top Producer® X CRM, so you can build your workflows around these dates.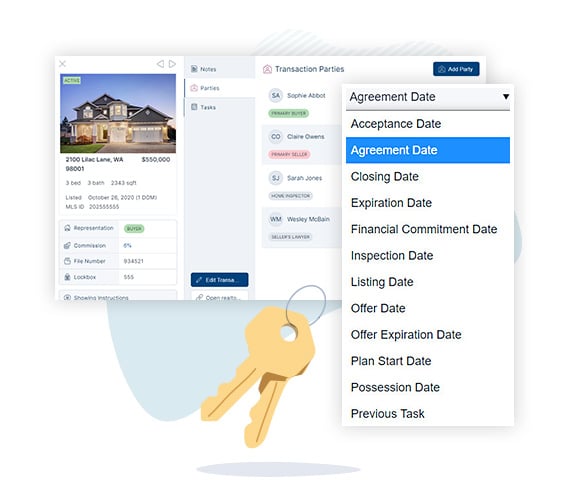 Build your transaction workflows around key dates in Top Producer X CRM.
Just add a task related to the key date to your Transaction Task Plan and you'll be reminded when the time comes: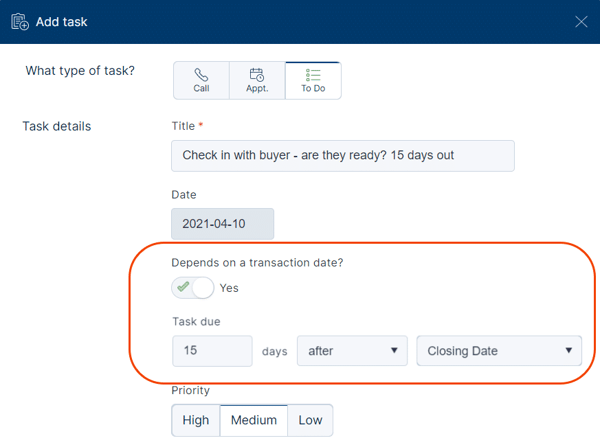 Adding a task based on key transaction dates in Top Producer X CRM
Pro tip: And the best part? These workflows are dynamic, so as dates change, your whole workflow will adjust automatically.
Take advantage of the MLS integration
As Alley explores Top Producer® X CRM, she's learning about the advantages that come with MLS integration. For starters, property statuses are automatically pulled from the MLS, so status info is easily accessible:
"With just a quick glance, my husband can see the status of all the listings – which are active, pending, etc."
And from a recent webinar she also learned that not only does MLS integration allow you to import listings with just a click, you can also track the buyer journey with MLS-powered property insights: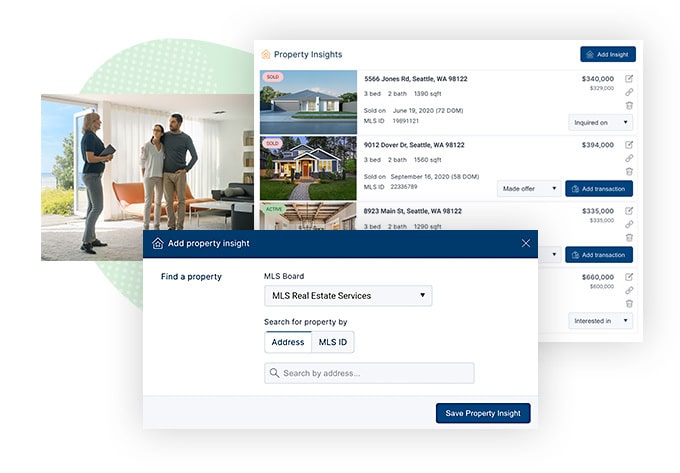 MLS-powered Property Insights in Top Producer X CRM
We can't wait to see what other benefits Alley will discover!
Use the available resources & never stop learning
Lastly, Alley is a firm believer in ongoing professional development and attends our weekly webinars on a regular basis. From our product update & strategy-based sessions with Keith on Wednesdays, to our setup and getting started webinars with Spencer, Alley tunes in and pays attention:
"I want to learn as much as possible every day! Every time I attend one of the weekly sessions, I learn something new."

Pro tip: For more info on our weekly sessions, check out our events calendar.
To close, we'd like to thank Alley for taking time out of her busy schedule to share some great tips. We'd also like to thank her and her husband for their loyalty all these years. We wish them both continued success and are honored to be part of their process.
---
Top Producer® Systems has been a leading real estate CRM provider since 1982. Tens of thousands of agents and brokers use Top Producer® real estate software to help them manage leads and contacts, stay organized, and follow up with home buyers, sellers and owners. Learn more at topproducer.com.