George Kimble has been in the real estate industry for over 23 years and has been using Top Producer® products for over 17. So we were really excited to sit down with him and get his thoughts on our next-gen CRM. When I asked him to sum up his experience so far with Top Producer® X CRM, he said 2 words:
"X is faster & easier"
From the ability to search by phone number on your phone, to the quick-access wheel that allows you to add a note or send an email or text without having to open a client's record, George really likes the simplified design of Top Producer® X CRM.
But when George really got excited was when he talked about the integration with Market Snapshot® reports. Here's more on how he and his wife plan to educate buyers with market reports and help them find their dream home.
Market Snapshot® & Top Producer® X CRM now under the same roof
George has been using Market Snapshot® for over 10 years but found it cumbersome and time-consuming to send reports. But now that he can manage the reports from within Top Producer® X CRM they'll be using it a lot more.
"The easier something is to use, the more it'll be used. And because we can now completely manage Market Snapshot® from within Top Producer® X CRM, we are going to be sending a lot more snapshots."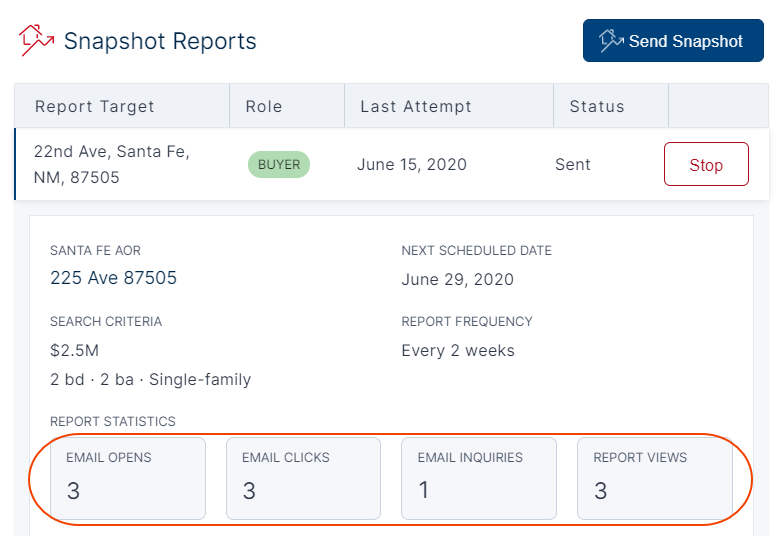 Effortlessly educate your buyers with market reports
George knows the value in sending Market Snapshot® reports to his clients:
"We use Market Snapshot® for educational purposes. The reports help us educate people effortlessly, and it doesn't take any time for us to do so."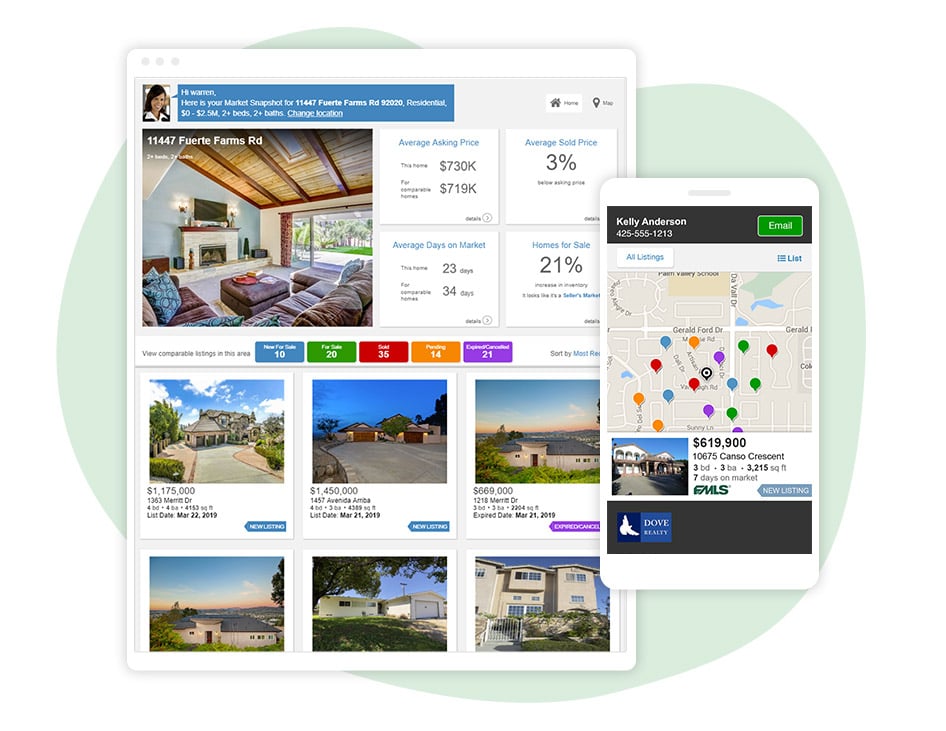 To demonstrate, he gave me this example:
"People want a 3-bedroom house in Belmont for $60K. I know this doesn't exist, but they don't, so I send them a Market Snapshot® report. When they see that 2 bedrooms in that area are going for $120k and they realize they can't afford it, they re-evaluate the home they are looking for and look for other homes within their price range."
The beauty of that process? All George had to do was spend 5 minutes setting up the report.
Educate buyers with Property Insights too
George uses the MLS-powered Property Insights feature in Top Producer® X CRM not only to keep track of the properties he shows buyers, but also to educate them too.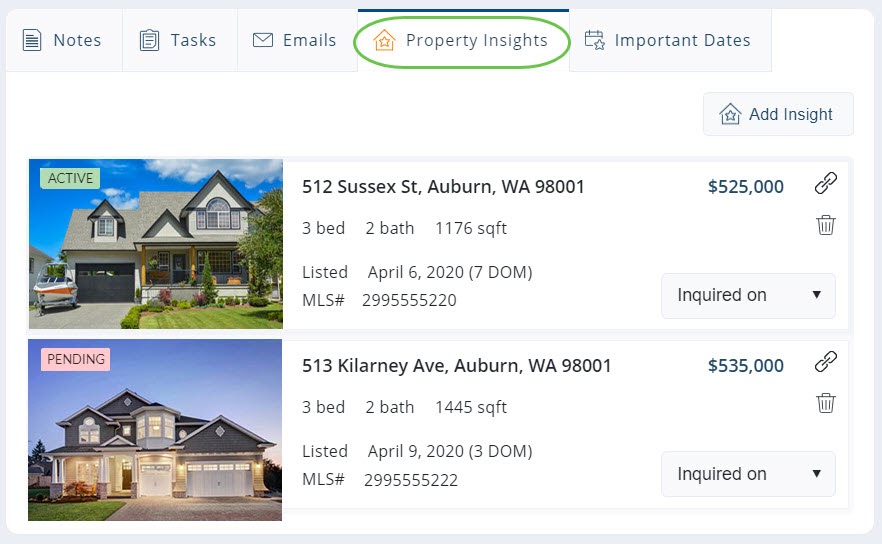 "The status of the property automatically updates in my client records. So when Bob asks to see the property I told him about 2 weeks ago, I just bring up his record to see that it's changed from Active to Contingent. I then tell Bob we may need to act quicker next time.

I also use Property Insights when I get a new lead to see if the home is still active and get the MLS number. This allows me to respond quicker to my new clients."
To close, we'd like to thank George not only for taking time out of his busy schedule to share some great tips, but also for his loyalty all these years. We wish him continued success and are honored to be part of his process.
---
Top Producer® Systems has been a leading real estate CRM provider since 1982. Tens of thousands of agents and brokers use Top Producer® real estate software to help them manage leads and contacts, stay organized, and follow up with home buyers, sellers and owners. Learn more at topproducer.com.