Top Producer Social Connect delivers an affordable, high-volume of social media leads paired with Top Producer's new, state-of-the-art CRM platform to nurture leads on the agent's behalf.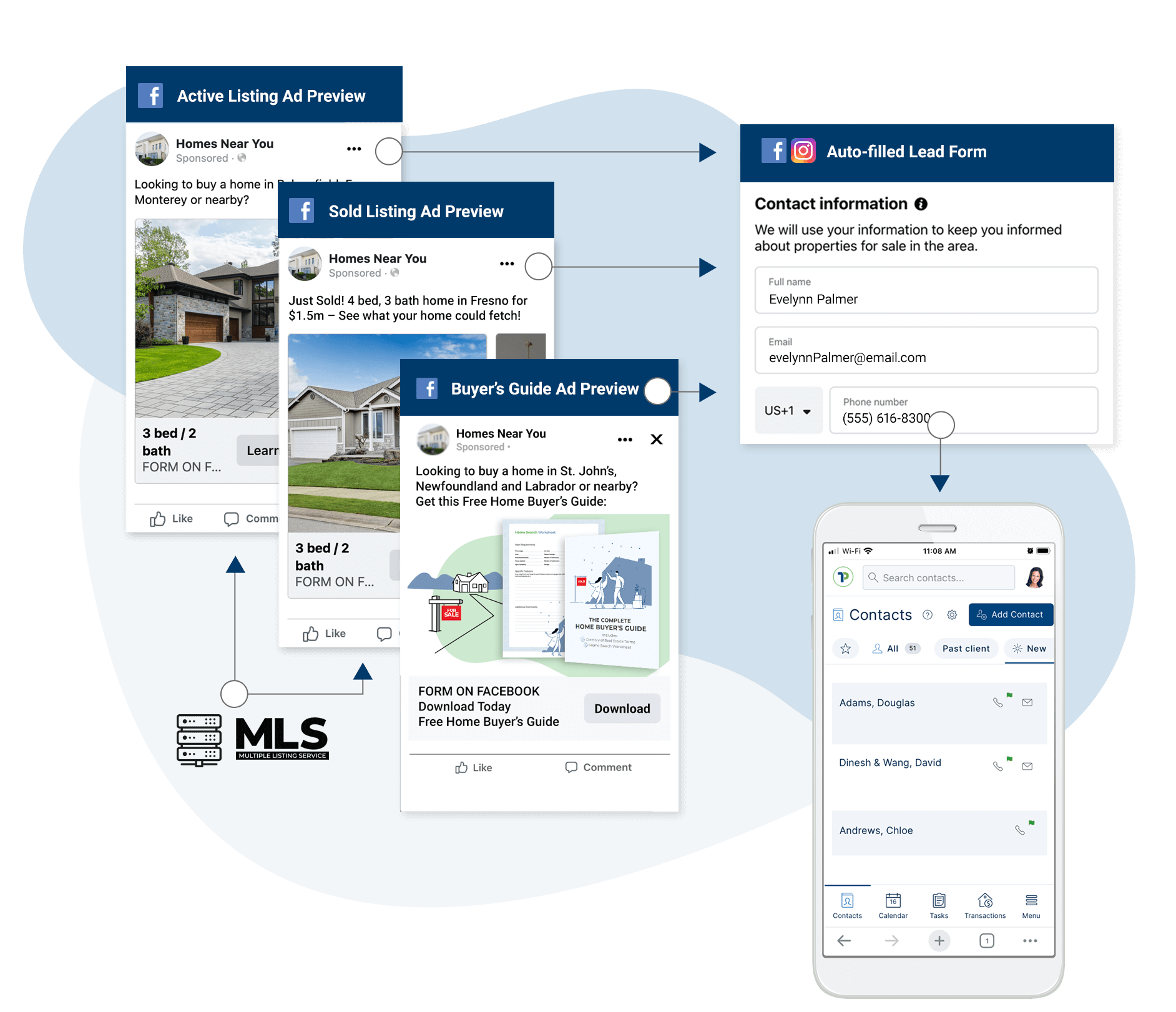 HUNT VALLEY, MD, June 1, 2023—Top Producer Software, a leading provider of cutting-edge real estate software solutions, announced today that it will begin offering Social Connect, it's first-ever social media lead product for real estate agents.
The Top Producer team has spent the last few years developing an all-in-one business management platform that includes marketing automation and smart follow-up technology to help agents nurture leads and streamline their business. With this powerful new system in place, the team is now ready to pair it with affordable online lead generation.
Top Producer Social Connect combines expertly-crafted social media marketing with automated nurture to help real estate agents grow their database and convert more leads into clients. The Top Producer system nurtures leads on the agent's behalf with content created by marketing specialists that is designed to engage and impress prospects.
To succeed in real estate, Top Producer knows you need to continually expand your network. With over 95% of home buyers using online tools during their home search, one of the best ways to get a steady stream of leads is through social media. Not only does social media advertising help agents reach a broader audience, Social Connect ads are displayed to leads which the advertising algorithm has identified are more likely to buy a home.
The technology behind Top Producer Social Connect has undergone rigorous testing and development over the last year. As a result, it's delivering exceptional value and service for agents and their prospects.
"Before coming to the market with our first lead product to connect consumers with real estate professionals, we wanted to create even more meaningful conversations for agents by enhancing our proven lead engagement technology," said Kerm Foltz, Top Producer's Senior Vice President of Operations. "Social Connect generates a large volume of affordable leads with accurate contact information, and is paired with our smart follow-up technology. It's a game changer for our customers with the number of quality interactions being generated."
With access to one of the largest MLS networks, live MLS data is used to create active and sold listing ads that are then optimized by a team of advertising experts. The only thing agents need to do is choose their target city and budget—the rest is taken care of by Top Producer Social Connect.
"I was surprised at how hands free the system is for real estate agents," said Marty Soller, a Top Producer Social Connect customer. "I've got 59 leads in the first three weeks—that's crazy."
Fully integrated with Top Producer's industry-leading platform, incoming Social Connect leads are sent to the CRM where they are automatically nurtured with relevant content. Branded market reports, infographics and other media educates leads about their market and homebuying process with the goal of engaging and turning them into clients.
"The lead nurture content is one of the big advantages of Top Producer Social Connect. Messages don't sound canned, have a better personality than other lead generation follow-up systems and include nice infographics," said Marty Soller.
Knowing that real estate agents need relevant insights to make meaningful connections, all of their leads' important activities are tracked in a centralized location in the CRM. For every lead, their communication history with the agent and all of the properties they inquire about are saved within their contact record, helping the agent provide exceptional service.
About Top Producer Software
Top Producer has been a leading provider of innovative real estate software solutions for over 40 years. Tens of thousands of real estate professionals rely on Top Producer's all-in-one business management platform to streamline their business and maximize their network.
Top Producer Software is part of the Constellation Real Estate Group, for more information, visit: topproducer.com.
This press release originally appeared on PRWeb.com.