Top Producer® X CRM has come a long way in the last year, with many features being added to help you deliver the personalized, on-demand service today's consumers expect. From all-new Transaction Management with MLS integration, to a true Contact Sync experience that lets you sync with Apple's iCloud, here are the top 5 Top Producer® releases of 2020.
Watch the video and read on for more info.
Transactions & Task Plans
With the ability to import transaction data from your MLS and convert a Property Insight to a transaction, you can create transactions in Top Producer® X CRM in minutes. Important dates are tracked in a convenient timeline view and automatically updated, so you can see at a glance where things are at.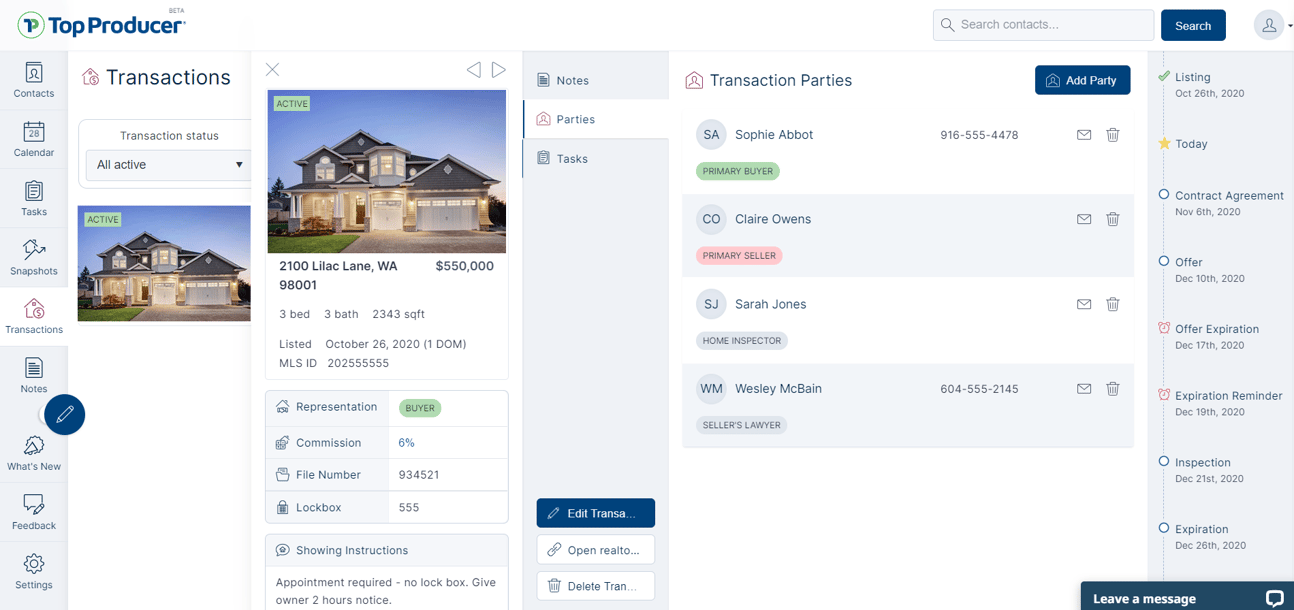 And the all-new Task Plans that dynamically update your workflow as things change, make task management and client follow-up a lot simpler.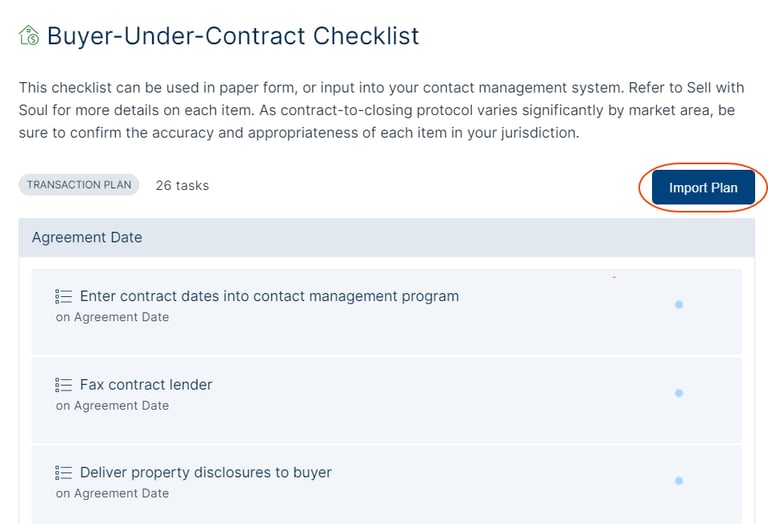 See Simplify your workflows with Transactions & Task Plans in Top Producer® X CRM for details.
Smart contact lists with custom follow-up reminders
Stay on top of your client follow-up with smart contact lists in Top Producer® X CRM. In just a few clicks you can bucket your contacts into groups and set follow-up reminders for them. For example, create a bucket for your past clients & set a reminder to follow up in 60 days.
See Take follow-up into your own hands with custom reminders for more information.
Property Insights
With Property Insights you can track the buyer journey—the properties they've asked about, etc—to help you stay organized. You also have the current status of a property and other details right at your fingertips. And the best part—you don't have to manually enter any info because listing details are pulled from your MLS.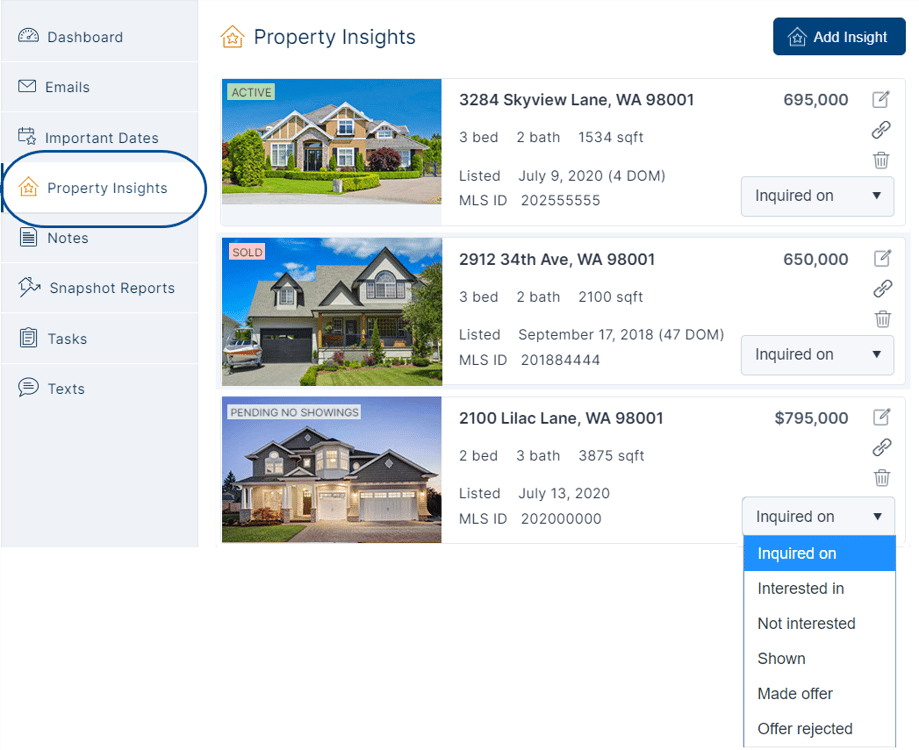 See Tracking the buyer journey with Property Insights for details.
Improved Contact Sync
When it comes to syncing contacts, if you add a contact on your phone, it should appear in your CRM; if you update that contact later in your CRM, it should update in the source.
Top Producer®'s Contact Sync is two-way with no third-party integrations required, unlike other CRMs that offer a one-way contact import. And you can sync with the programs you use every day, including Gmail and Google apps, MS Exchange / Outlook.com / Office 365, and Apple's iCloud!
See Improved Contact Sync in Top Producer® X CRM for more information.
Market Snapshot® & Top Producer® X CRM now under 1 roof
Completely manage your Market Snapshot® reports from within Top Producer® X CRM—from sending and stopping reports to viewing the intel. No more having to log in to the Market Snapshot® control panel to send and manage reports!
17-year Top Producer® user, George Kimble, knows what a time-saver this is:
"The easier something is to use, the more it'll be used. And because we can now completely manage Market Snapshot® from within Top Producer® X CRM, we are going to be sending a lot more snapshots."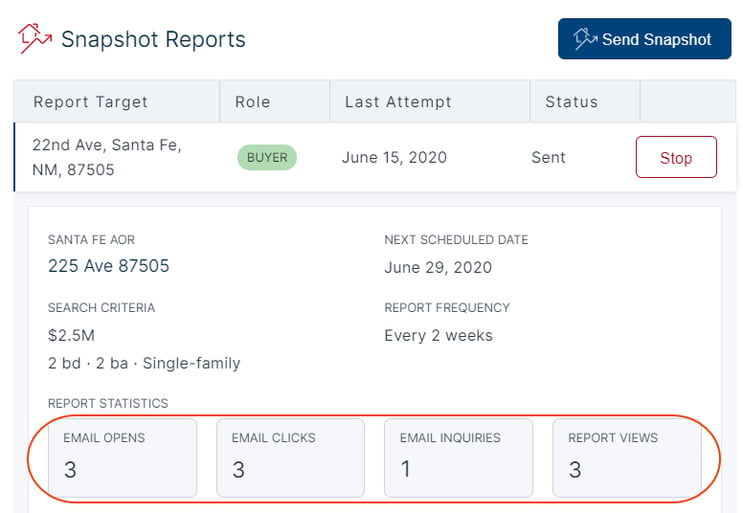 See Market Snapshot® & Top Producer® X CRM now under one roof for details.
---
Top Producer® Systems has been a leading real estate CRM provider since 1982. Tens of thousands of agents and brokers use Top Producer® real estate software to help them manage leads and contacts, stay organized, and follow up with home buyers, sellers and owners. Learn more at topproducer.com.