78% of consumers say that checking, sending, and answering text messages is the activity they do most on their phones.1 Not as intrusive as a phone call, and not swimming in a sea of emails, it's easy to see why texting is the communication method preferred by many.
So you've been sending texts to clients from Top Producer® X CRM, and since your conversations are conveniently stored in client records, a complete communication history is at your fingertips.
Well now it's even easier to quickly and effectively communicate with your clients with all-new text templates! Save the most common texts you send as templates for quicker sending, or choose from the 24 templates we created for you. From prospecting to lead conversion to keeping in touch with your past clients, we've got you covered.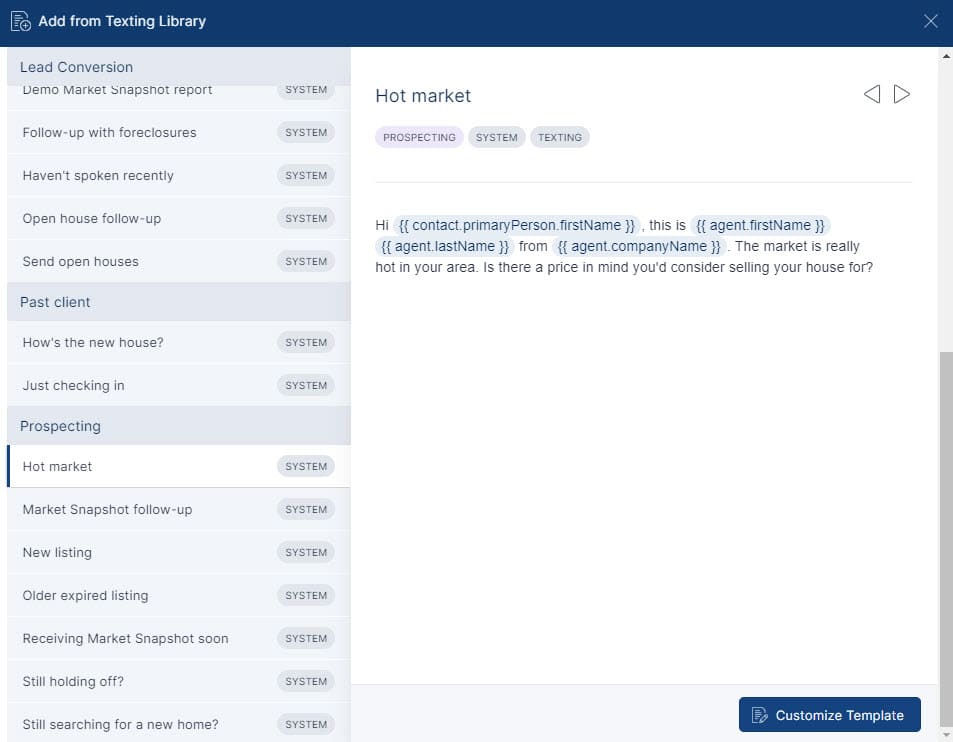 Sounds good! How do I view and create text templates?
Just like email templates in X, working with text templates couldn't be easier.
You can start with one of our templates and tweak to match your sparkling personality 🌟 or create your own from scratch. Just go to Settings > Template Library to get started.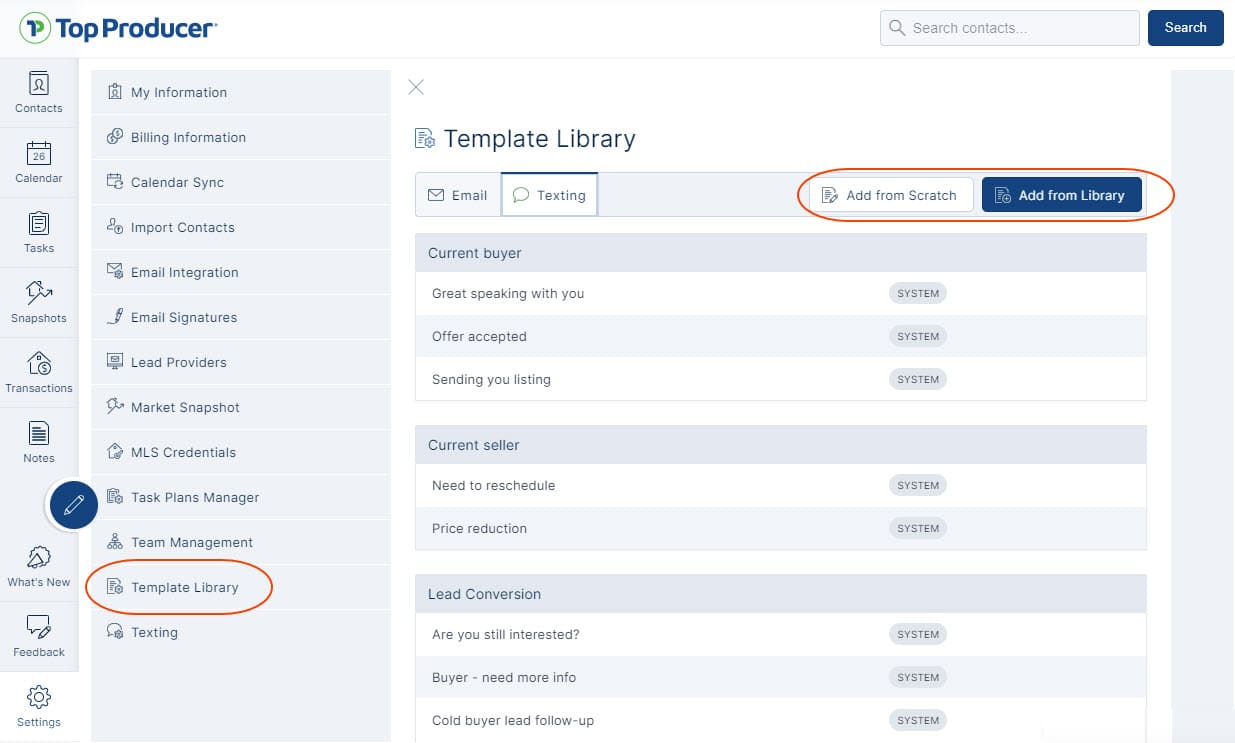 And how do I send a text template?
It's as easy as 1-2-3.
1. From the Texts tab in a contact record, click Send Text. Or, from any screen in Top Producer® X CRM, click the Compose icon > then click Send Text.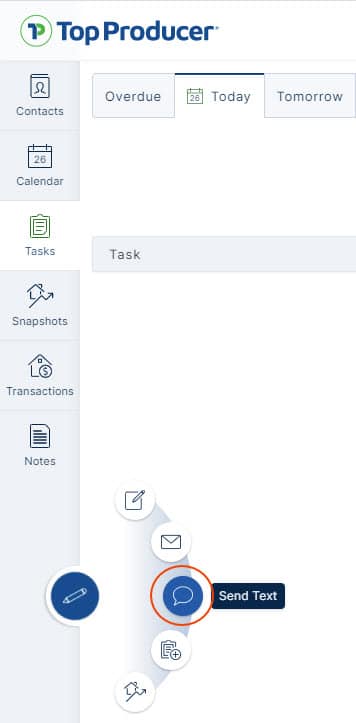 2. Click the Template icon to select the template you want to send: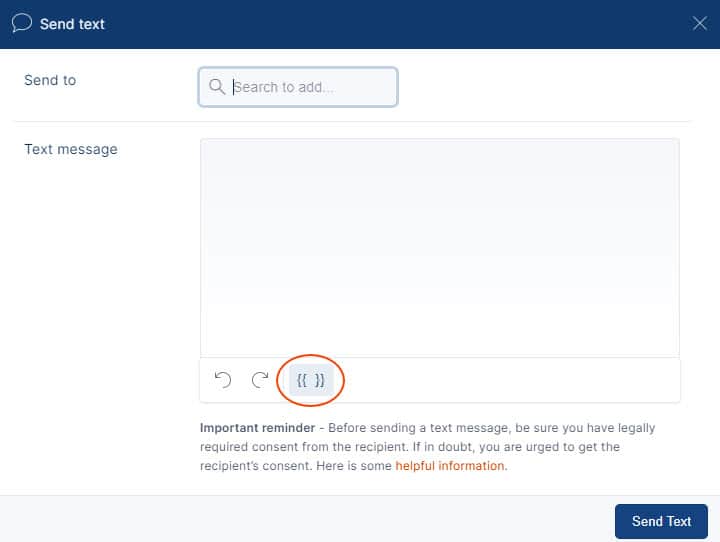 3. Make any changes and select who to send to, if necessary, then click Send Text. Similar to email templates, any merge codes in the template are automatically pre-filled with a contact's info when sent.
And that's all there is to it! Log in now and check out the new templates! And for more info, see Creating and sending text templates.