You asked—we listened! Many of you have asked for the ability to create Market Snapshot® reports based on a specific subdivision, and we're happy to report you now can! Not only that, but you can also see a live preview of the listings that match your search criteria before you generate the report, saving you valuable time.
Once your board has been migrated to the new platform—you can check this list—you'll have access to these updates. And if your board hasn't migrated yet, it will in the very near future!
Search by subdivision
One of the things that make Market Snapshot® reports so valuable is the ability to create a personalized report for each of your clients. And being able to further drill down the area to a specific subdivision takes this to the next level.
Just enter a subdivision name to include listings from that subdivision in your report: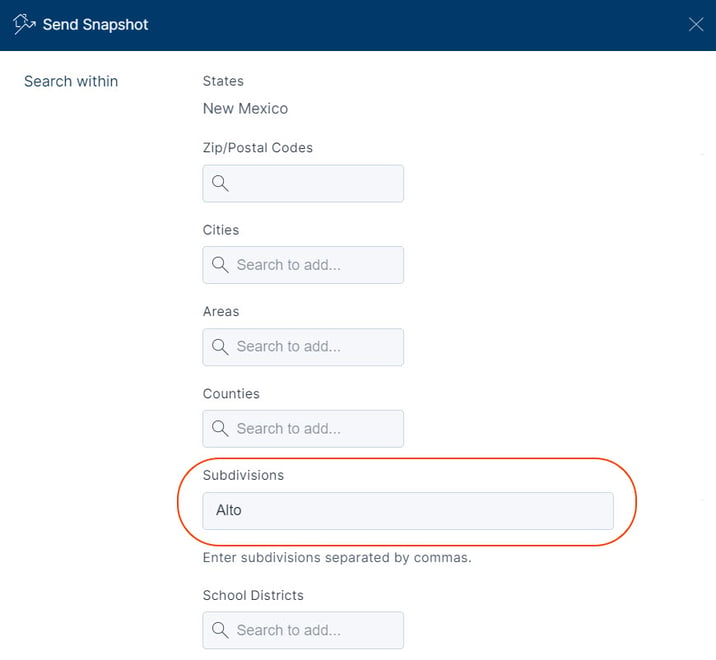 Preview the listings included in your Market Snapshot® reports before you generate them
Once you've added your search criteria, wouldn't it be nice to see a preview of the listings before you generate the Market Snapshot® report?
Now doing just that is as easy as clicking Preview Listings after you've entered your search criteria. And if you don't like what you see, just click Back to Snapshot Form and modify your criteria.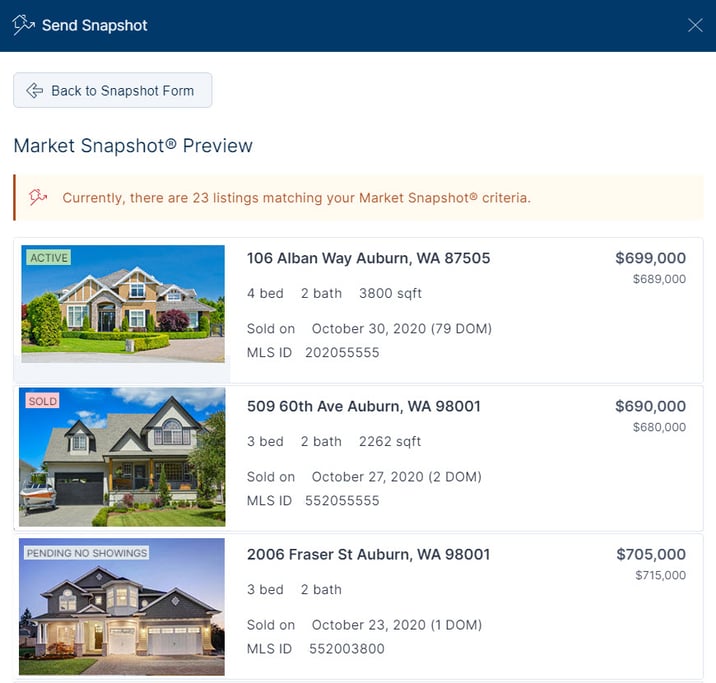 We hope you enjoy these new updates, and remember—this is just the beginning of the enhancements we're going to be able to bring you!
---
Top Producer® Systems has been a leading real estate CRM provider since 1982. Tens of thousands of agents and brokers use Top Producer® real estate software to help them manage leads and contacts, stay organized, and follow up with home buyers, sellers and owners. Learn more at topproducer.com.