If you've ever called in to our Customer Care team before, you just may be a fan. Our dedicated team frequently gets shoutouts for their professionalism and willingness to help.

But some of us prefer to self-serve, so we wanted to let you know about a few resources and self-serve options to help you do just that.
Top Producer® Support
If you have questions, chances are our online support site has the answers. Find answers quickly about how to use our products on our Top Producer® Support site.
From a new Quick Start Guide to help you set up the key features in Top Producer® X CRM, to tips on getting started with Market Snapshot® reports, we've got you covered. Just go to the menu in the top right in Top Producer® X CRM > then click Support site to access: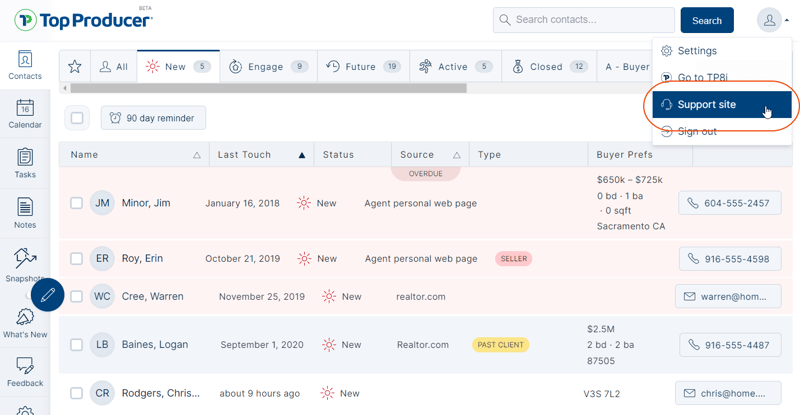 And you can always use the LiveChat feature and chat with one of our friendly support reps: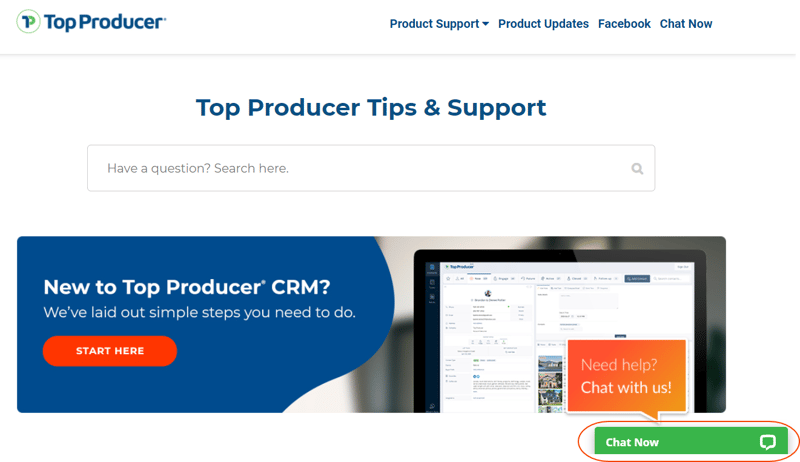 Quick how-to videos on how to use Top Producer® X CRM
A newcomer to our YouTube channel, our Customer Success Team has been hard at work creating short videos—less than 3.5 minutes long—on how to help you use the key features in Top Producer® X CRM. We know you'll pick up some great tips on how to get the most out of our products, but don't take our word for it – a new user recently commented in our Facebook group:
"Thank you, these videos have been helpful as a new user."
Chat with a rep with just a click in Top Producer® X CRM
While our Customer Care team is available via phone and email, did you know you can chat with a rep instantly by clicking Chat now from within your CRM? There's a dedicated and knowledgeable rep on the other end to help you succeed—no bots here!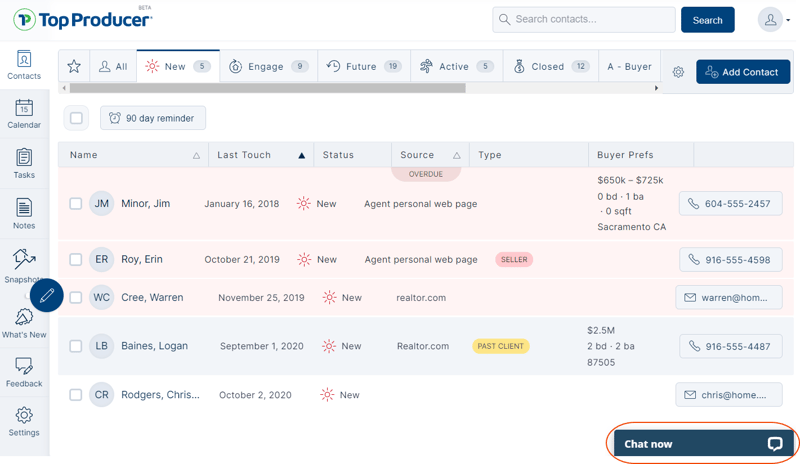 And to close, if self-service isn't your thing and you'd rather speak to someone on the phone, don't fret. We're always here for you and happy to help.
The choice is yours—visit our support site for more info and to chat live with one of our team members, or give us a call at 1-866-230-4789.