So, you're using Top Producer® Classic (8i) and may have heard about the new kid on the block—Top Producer® X CRM. Maybe you're wondering why you should upgrade from 8i to X and what makes X better than 8i.
We're here to answer that and more. Top Producer® X CRM is based on the latest technology and is designed to bring you tools that will help you deliver the personalized, on-demand service that today's consumers expect. And with updates often weekly, things will continue to evolve.
One of the first things you'll notice when you log in to Top Producer® X CRM is a streamlined interface and how much easier and quicker it is to get things done. Here are a few features you'll want to be sure to check out.
What's new in X?
From all-new insights, to email tracking & texting, here's a list of features that are brand new to Top Producer®.

Social media insights & a 360° contact view make it easy to connect with clients
The 360° contact view in Top Producer® X CRM gives you everything you need to build stronger relationships. From social media insights that tell you what your clients are interested in, to a complete communication history, you have all the info you need at your fingertips.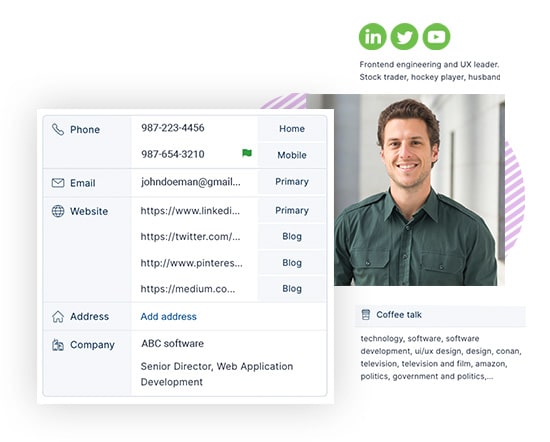 Couple that with the ability to send an email, text or Market Snapshot® report from their record, and meaningful connections are just a click away.

Property insights that help you track the buyer journey
With MLS-powered Property insights you can track the buyer journey—the properties they've asked about, the ones they didn't like, etc—to help you stay organized. And you won't have to manually enter any info, since listing details are pulled from your MLS.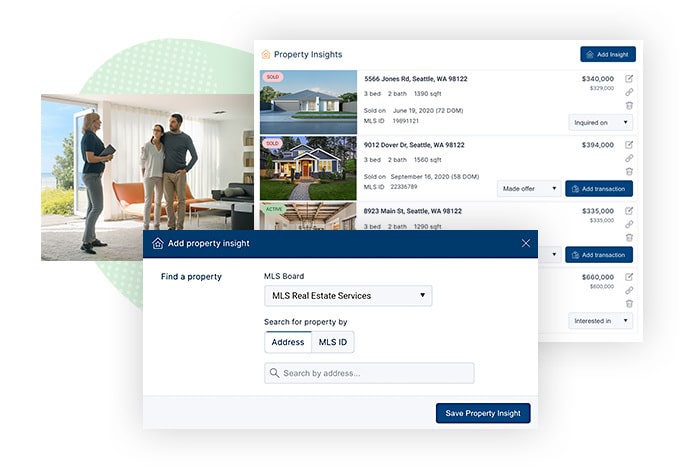 You also have the current status of a property—which is updated automatically—and other details right at your fingertips. 17-year Top Producer® user, George Kimble, uses this info to reply faster to inquiries:
"I use Property Insights when I get a new lead to see if the home is still active and get the MLS number. This allows me to respond quicker to my new clients."

Email tracking
Yes, you can send emails from within 8i and create drip campaigns, but you can't track the effectiveness of them. Email tracking in Top Producer® X CRM allows you to see who's opened your emails, so you can follow up accordingly.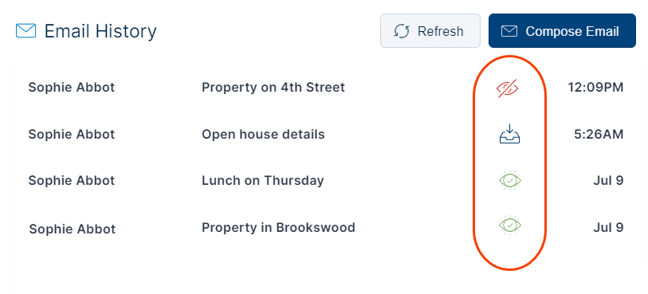 Unlimited texting & a free phone number
You can send texts from within Top Producer® X CRM, and when you do, messages are stored in the associated records, so your conversations are just a click away. And we don't charge extra for the number of messages you send or the phone number you send texts from, so you can send to your

's content.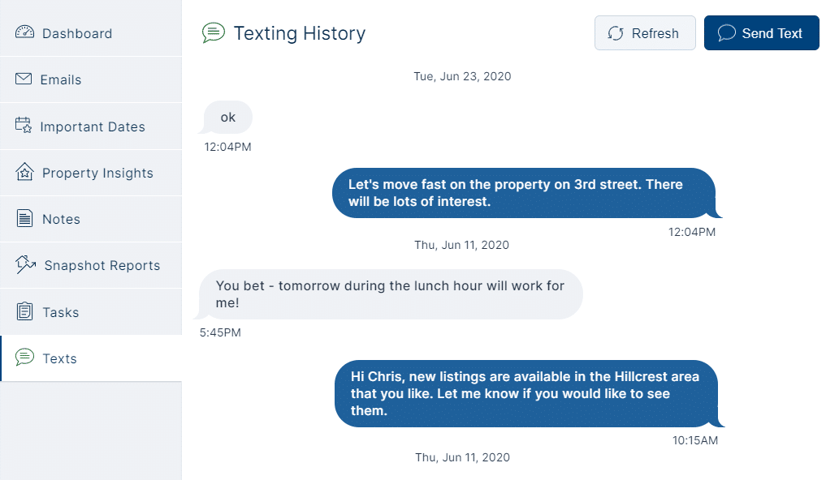 Market Snapshot® and your CRM are now under 1 roof
No more logging in to the Market Snapshot® control panel to send and manage your Market Snapshot® reports! You can now completely manage your reports from within Top Producer® X CRM—from sending and stopping reports to viewing the intel.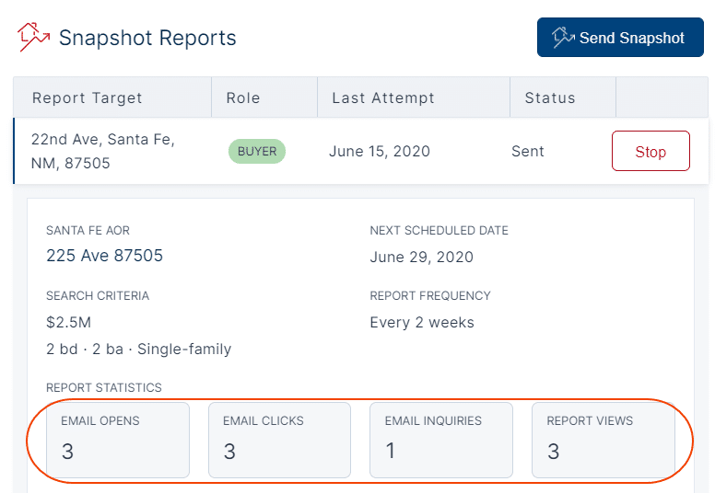 Now that Market Snapshot® reports can be managed in X, George Kimble plans to use it a lot more:
"The easier something is to use, the more it'll be used. And because we can now completely manage Market Snapshot® from within Top Producer® X CRM, we are going to be sending a lot more snapshots."

Client follow-up is further simplified with smart contact lists
In just a few clicks in X you can bucket your contacts into groups and set follow-up reminders for them. For example, create a bucket for your past clients & set a reminder to follow up in 60 days. And visual reminders make it easy to see who needs attention first.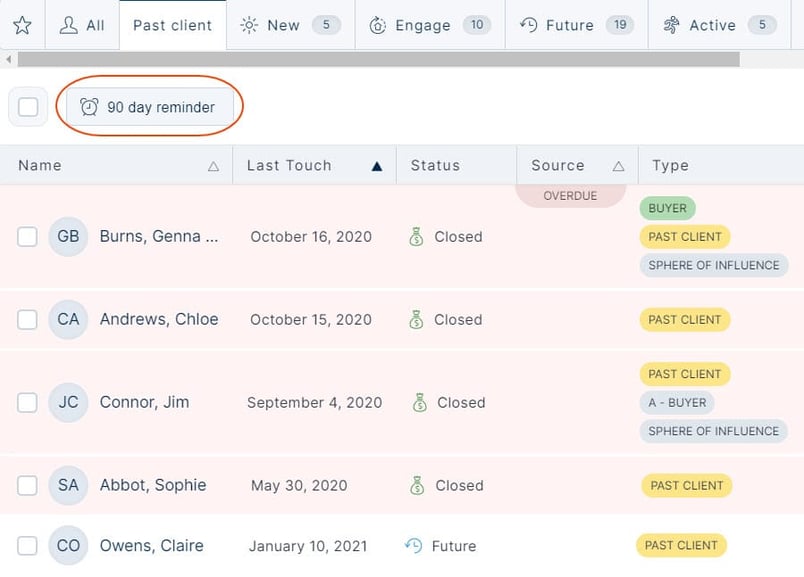 What's in 8i that's even better in X
While not an exhaustive list, here are highlights of some features we've improved on in X.

Transaction management
From small changes, like the ability to edit a closed transaction, to big improvements like task plans that dynamically update your workflow as things change, Top Producer® X CRM takes transaction management to the next level.
The 12 new key transaction dates in X—compared to 4 in 8i—allow you to customize your workflows to the way you do business. Just make tasks dependent on any of the 12 available dates, and when dates change or life happens, update the date and the entire workflow adjusts accordingly.

And important dates are tracked in a convenient timeline view, so you can see at-a-glance where things are at.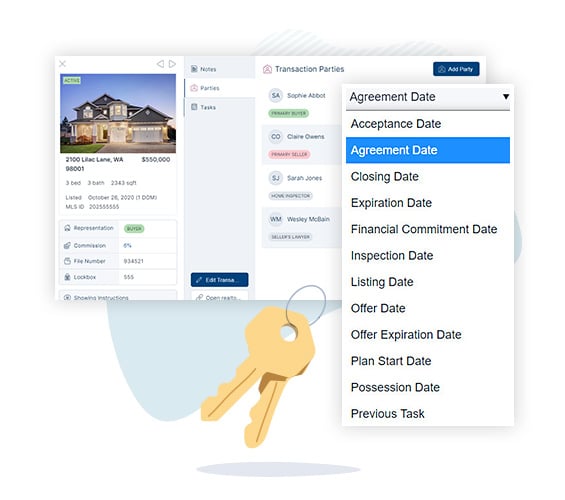 Long-time Top Producer® user and Closing Coordinator, Alley Poll, shares her thoughts on managing transactions in X:
"The Task Plans are a lot simpler in Top Producer® X CRM. I started with one of the available templates and then changed it to match my process."

Improved deliverability of your emails
Just 1 click is all it takes to connect any email provider. And when you do, Top Producer® X CRM offers improved email deliverability because emails are sent through your personal email provider, so you're not affected by other CRM users' spammy behavior.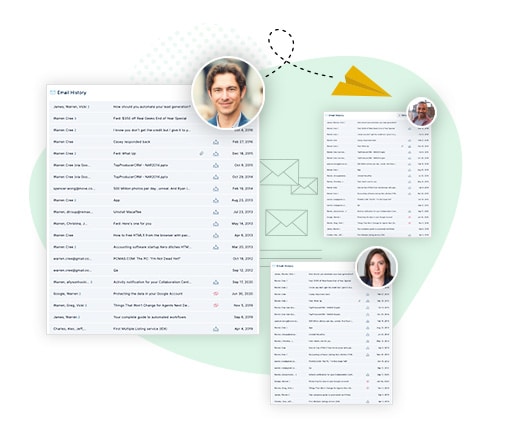 Improved contact & calendar sync
Sync your contacts and calendars with more providers, including Apple's iCloud! Top Producer® X CRM also includes built-in duplicate contact checking, so you won't have to worry about dealing with duplicates later.
And if you're using Office 365, great news—the sync in X is bi-directional, which means changes you make are automatically updated in both programs. (In Top Producer® 8i you have to manually push changes in order to send them to Office 365.)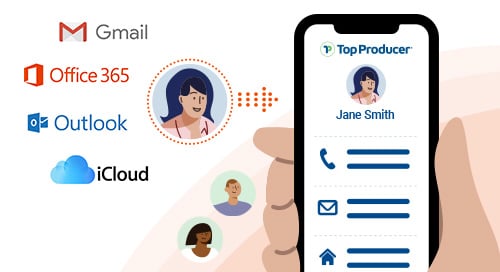 That sounds great, but I need
[insert favorite feature

here]
to run my business
And we understand that concern. We've heard from a lot of you that specific features in 8i are very important to your business, including:
Make X mobile friendly. (Psst, we're working on this now – and you can use the original mobile app in the meantime.)
Add letter templates to X.
Ability to print letters, labels, envelopes.
To name a few. One big thing to keep in mind is that X isn't done yet. It's still a work in progress and will continue to evolve over time.
Also remember that your feedback ⭐ helps us build a better CRM. We can't stress enough the importance of adding any features that are make-it or break-it for you to the new Feedback system in Top Producer® X CRM. (Just click Feedback from the bottom left in X.)
Some customers are really catching on to the importance of this – here's a post from our Facebook group: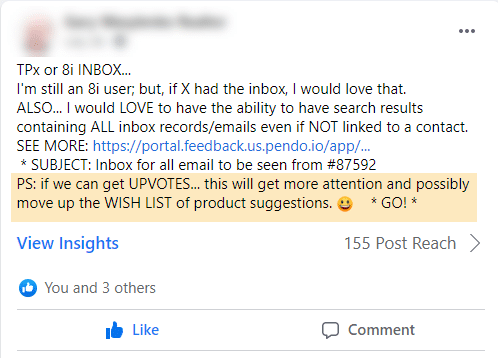 We have exciting plans but want to continue building X based on customer feedback. SO LET YOUR VOICE BE HEARD!
And together with feedback from you, our valued customers, and our history of innovation, we'll continue to lean into the future of real estate and help you build lifelong relationships.
FAQs:
Q: Is there a cost to upgrade to X?
A: Nope, we are offering a modern version of Top Producer® we think you'll love, free of charge. 😊
Q: Do I have to stop using Top Producer® Classic (8i)?
A: There are currently no plans to sunset Top Producer® Classic. That said though, we highly encourage you to check out Top Producer® X CRM for the new & improved features and ease of use.
Q: How do I access Top Producer® X CRM?
A: Just click the TP X button from within 8i, or go to the TP X login page and enter your 8i username and password.
Q: Will all of my data be in Top Producer® X CRM?
A: All of your contact info will be in X, and changes you make to your contacts in either X or 8i are reflected in both programs. For more info on your closings and action plans, see the 2 FAQs below.
Q: Will my historical transactions be moved over to X?
A: Good news! You can now import your closed 8i transactions into X with the click of a button. Just click Transactions from the left menu in X > then click Import 8i Closings.
Q: Will my action plans be moved over to X?
A: We know many of you have spent a lot of time setting up your action plans and, understandably, don't want to have to recreate them in X. We are currently looking into different options to solve this and will keep you posted via our monthly newsletter and Facebook group.
Q: Some of the features you're building 8i already has. What makes them better in X?
A: Top Producer® X CRM is based on newer technology, has a streamlined interface, and is designed to be super easy to use. Anytime we develop a feature for X that exists in 8i, making it simpler and more effective is the #1 goal. There are countless examples of this in X, from the ability to search for a contact or send an email or text from any screen, to the super simplified Task Plans and dynamic workflows.
Q: What's not in Top Producer® X that's in 8i?
A: While not an exhaustive list, here are some of the features that aren't currently in X: mailouts & printing, Income & Expense Tracker, marketing library and the dashboard view. Keep in mind some of these are planned for future releases, and if there's something missing in 8i that you can't live without, give us your feedback by clicking the Feedback button in X!
Check it out for yourself – log in to Top Producer® X CRM now!