Email is one of the easiest and efficient ways to build stronger client relationships. And with the ability to now send group emails from within Top Producer® X CRM, reaching out to your clients just got a lot easier.
With 320 billion emails sent daily though, it's important to consider your group email strategy before you hit send. Here are a couple of golden rules to keep in mind when sending group email:
Send content they'll care about:

If you segment your database, it makes sending relevant messages so much easier. For example, search for contacts that live in the Glenview neighborhood and send a message about the listing you just sold down the street. Or send a message to parents of young kids about the new local family attraction. You get the drift.
Personalization matters:

Studies show that 72% of consumers will only engage with personalized messaging, so this is key to standing out in a sea of emails. Using merge codes to automatically populate things like first name, location, etc is a great way to personalize an email.
Sending group email from within Top Producer® X CRM
With Top Producer® X CRM's group email capability, you'll enjoy:
Improved deliverability:

Because emails are sent from your own email account rather than through a third-party server, you won't be affected by other users' spammy behavior.
Email tracking:

Since emails are tracked from within Top Producer® X CRM, you can see who's opening what and engaging with your emails.
To send a group email, from the Contacts list, search for and select the contacts you want to send to > then click the Send group email icon to get started.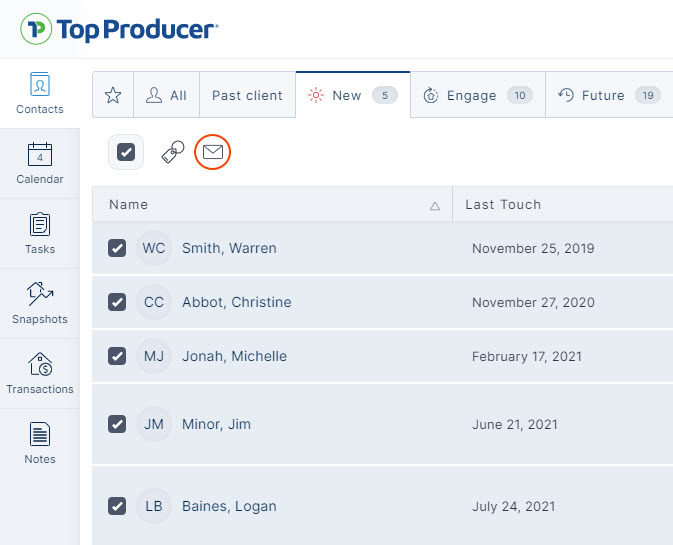 Tips:
Check out this 2-minute clickable demo to see how to send a group email in Top Producer® X CRM. Or, if you prefer step-by-step instructions in an article, see

Sending Group Email

.

You can send a group email to 100 contacts at a time. The total number of emails you can send daily depends on your email provider.
Want inspiration for your first send?
Let's say you have contacts in your database that you haven't spoken to in, well, years. Here's an easy way to reach them in one fell swoop in 5 minutes or less.
Easily surface them using the Last Touch column in your contact list – just click to sort by date. (And don't flinch if you see 2010 – it happens to the best of us.)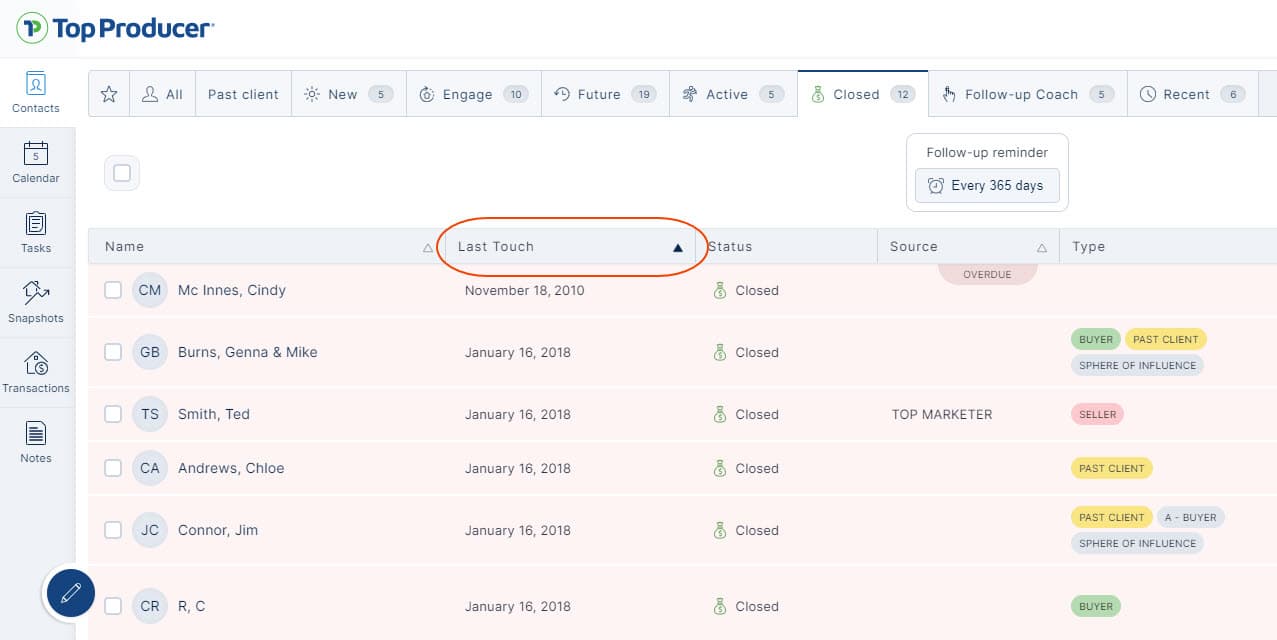 You can select the check boxes next to the contacts you want to send to, or click the check box at the top to select all. (Remember you can send up to 100 contacts at a time.) Then click the Send group email icon.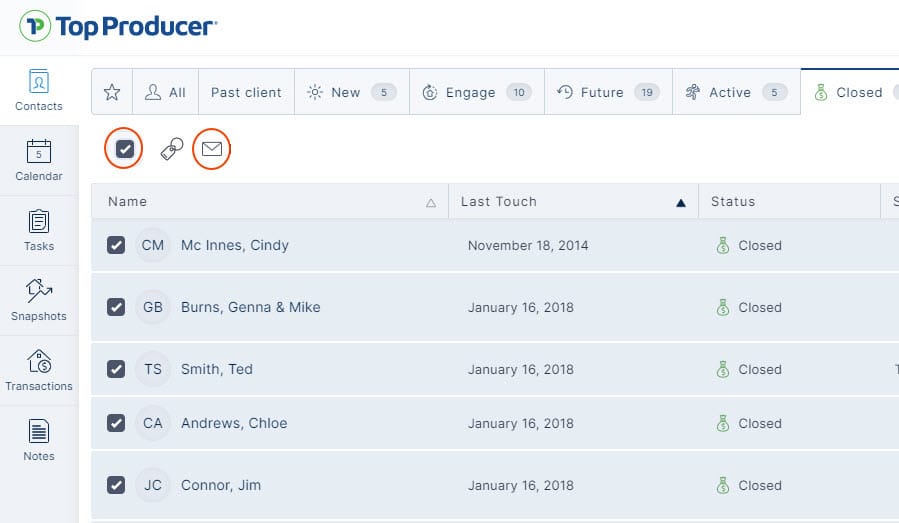 Next, select the General Reconnect template > and click Select Template. This template is perfect for anyone you haven't talked to in a long time. (It's in the Past client category, but don't be fooled—it works for everyone.)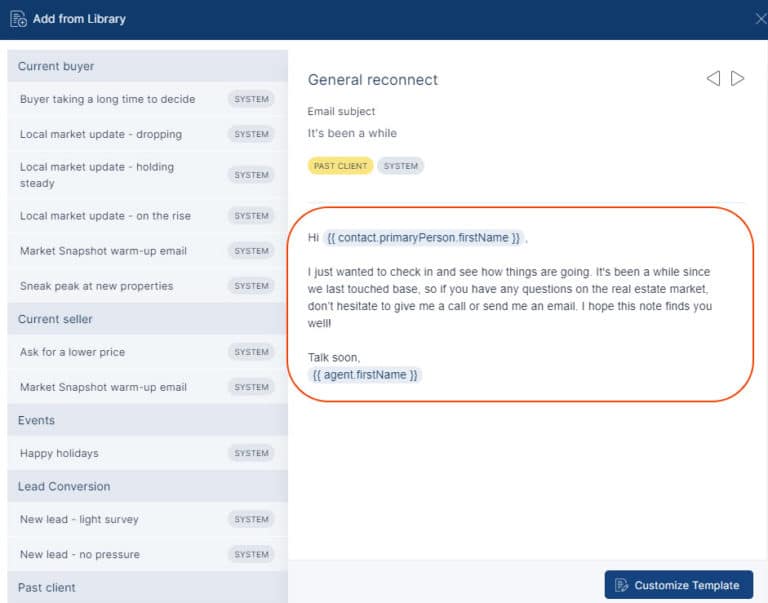 Then you can customize the email before sending or send away and sit back and see how many responses you get. Not bad for 5 minutes of work, right?
Log in now and start sending group emails!