Real estate transaction management just got a lot simpler with Top Producer® X CRM! From MLS integration that allows you to import transaction data, to task plans that dynamically update your workflow as things change, transaction and task management is about to get a lot simpler.
Watch the demo and read on for more info.
Transactions you can create with just a click
With the ability to import transaction data from your MLS and convert a Property Insight to a transaction, you can create transactions in minutes. Important dates are tracked in a convenient timeline view and automatically updated, so you can see at a glance where things are at.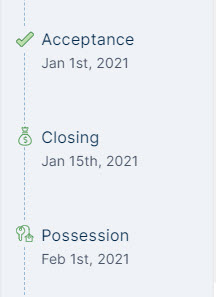 Monitoring the health of your business is easy with the commission dashboard. In-depth commission tracking shows total commission amounts and projections based on these totals. Just specify a date range to adjust the actual commissions and expected commissions that are displayed.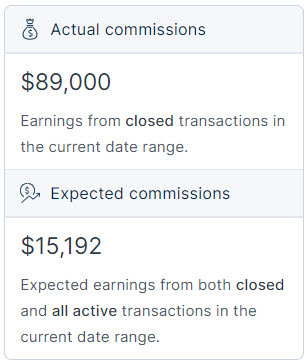 And closing plans that you can build around key transaction dates and dynamic workflows that update when dates change makes managing the complex steps of a transaction so much simpler.
Stay on top of what needs to be done with Task Plans
Whether you're wanting to stay on top of following up with a new lead or your client's new listing, Task Plans keep track of what you need to do and when.
You can import one of our ready-made plans and customize to fit your needs, or create a plan from scratch. Take a small amount of time to set up your different workflows now and you'll get many saved hours in return.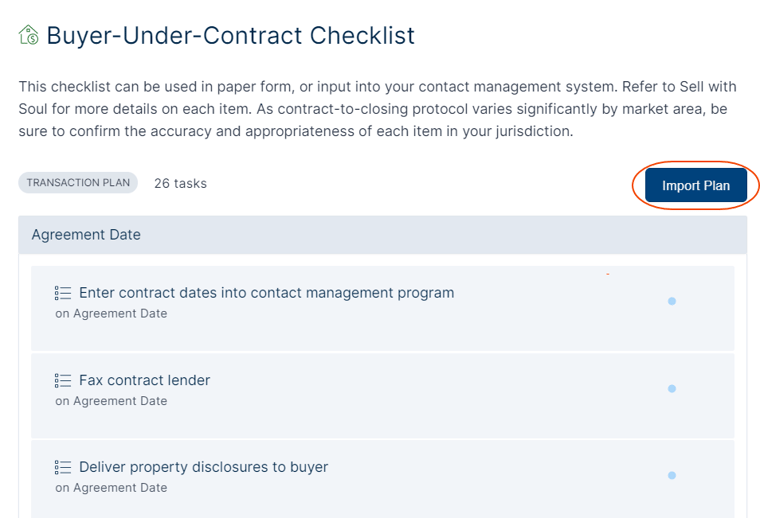 So let's see this in action, shall we?
You have been working with Sophie and Mark for some time now. You've shown them many properties and know exactly what they're looking for. They'd like a 3 bedroom house in a quiet subdivision with a fenced yard and pool.
You kept track of the properties you've shown—from the ones they liked to the ones they didn't—and kept impeccable notes for your records. Nice work.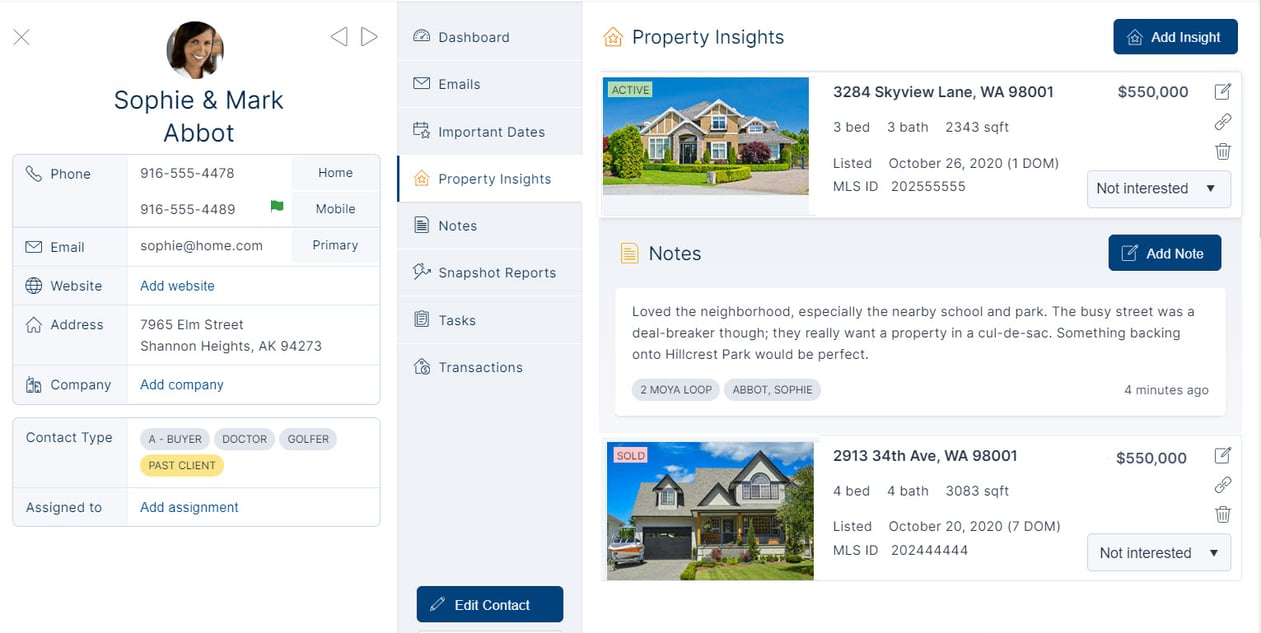 Once you showed them the beautiful two-story craftsman on Lilac Street though, it was game over. They fell in

with the putting-green lawn and stellar view of the valley and made an offer.
And just like that

, with the click of a button in Top Producer® X CRM, you convert the Property Insight…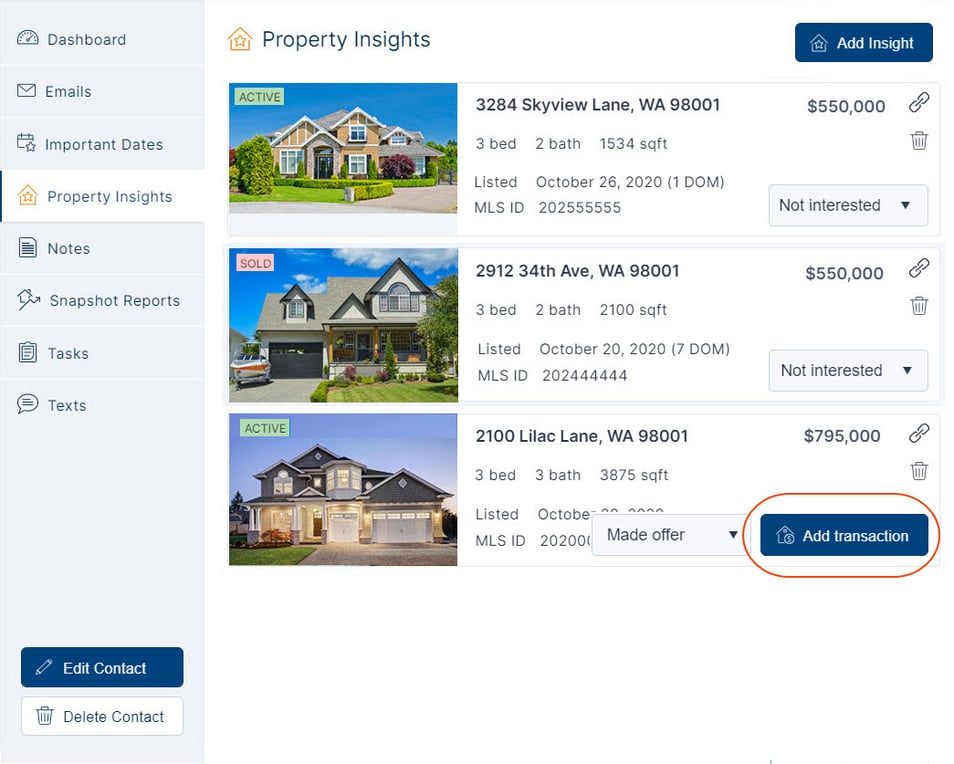 …to a Transaction: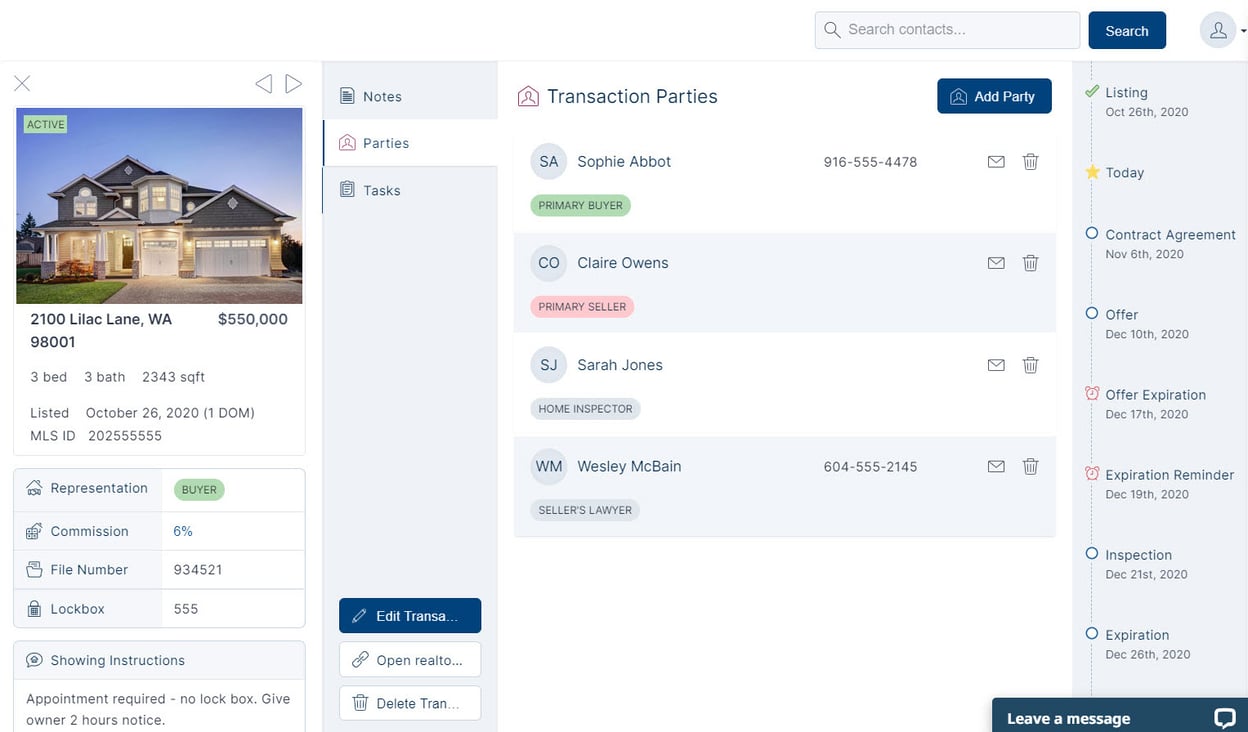 And apply your transaction checklist so you stay on top of what needs to be done: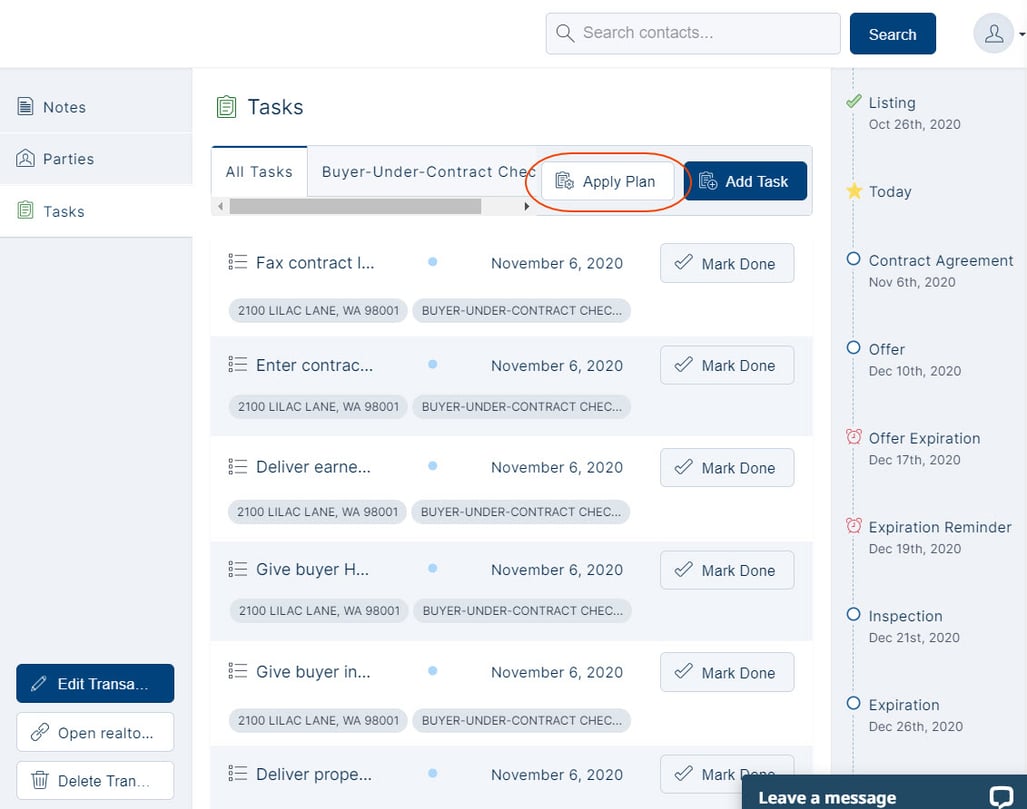 All of that in around 15 clicks or less. Aren't you good?
For more info on the all-new real estate transaction management available in Top Producer® X CRM, check out this article.