When I first spoke to Ben Kono, a successful real estate agent in Jackson County, a few things were obvious: he's very passionate about the real estate team he's building, has clear goals for growth and is one of the most process-driven agents I've spoken to.
"I want my team to have an owner's mindset. And with the goal being to add one new agent every six months, we need the ability to track and a process in place to ensure consistency."
Hearing Ben describe the process he's put in place for how his team will use Top Producer® was, quite frankly, music to my ears.

We'll get to his impressive strategy in a moment, along with the specific details on how he plans to use Top Producer®, but first – let's meet the team.
It all started in 2017
Ben and his partner, John Rockey, started the My SMART Team in 2017, which consists of 4 licensed agents, a Transaction Coordinator and a personal assistant.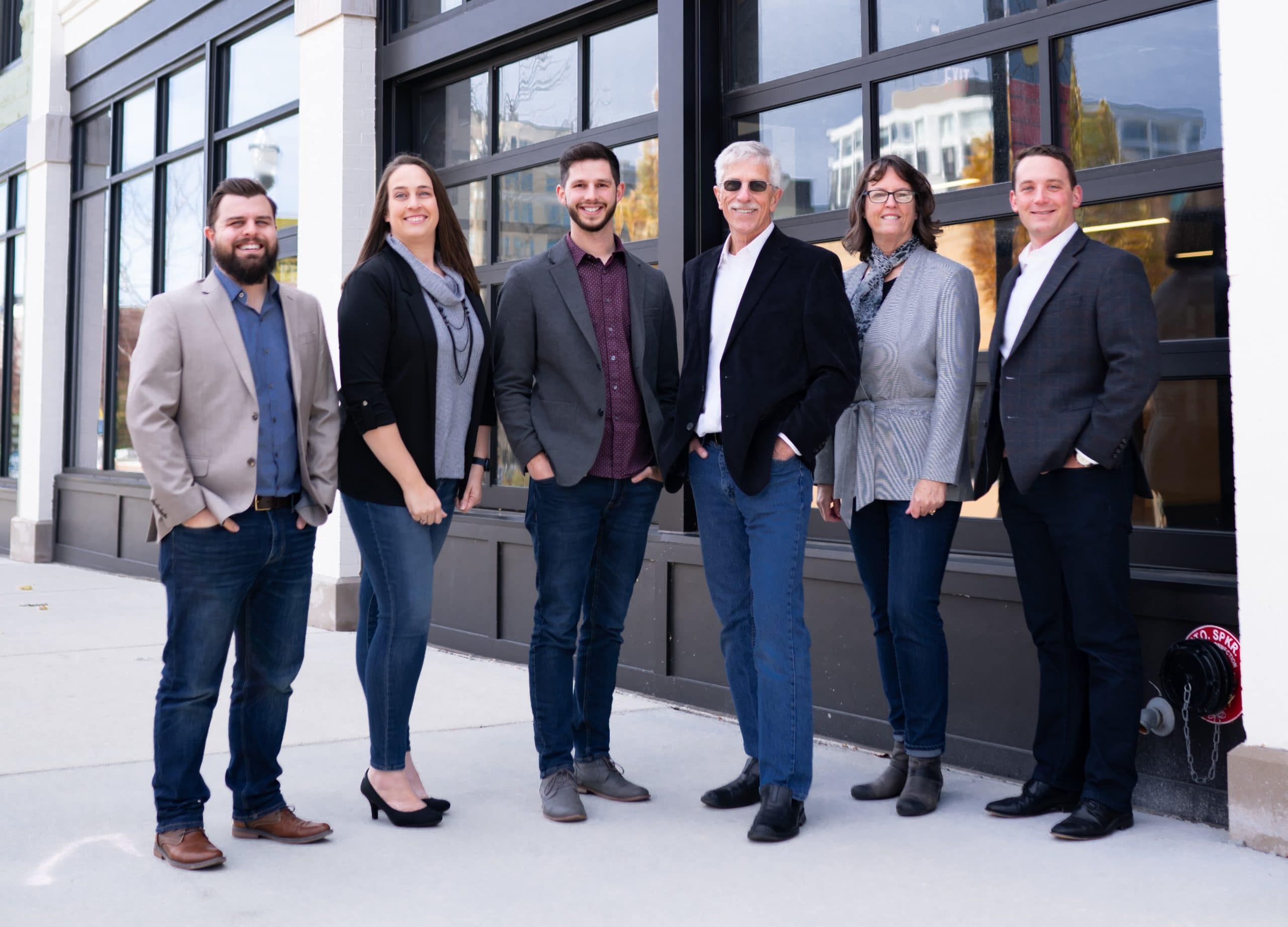 They definitely keep busy, with Ben and his partner alone selling over 90 houses last year. But after watching a couple of their engaging videos and checking out some team photos, it's clear they know how to have some fun too.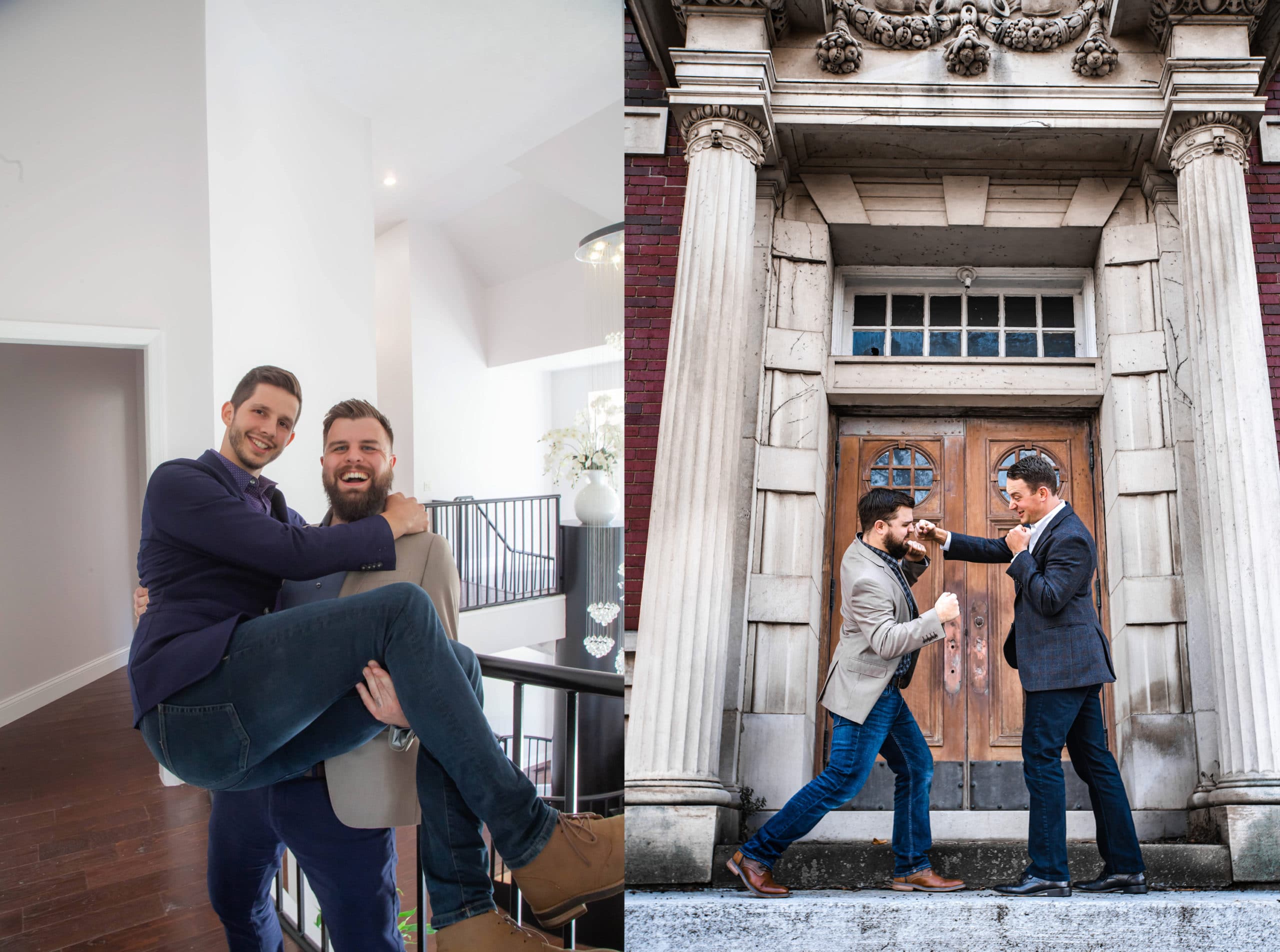 Before Ben got Top Producer®, his real estate team tried another CRM
The CRM was good for staying in contact and auto-generated a list of people, but when it came to automations, it fell short.
"I wanted something that every time we close a transaction, a set of emails are sent. Every time a client is onboarded, specific things are done so the experience is always consistent for new buyers and sellers."
To compensate for the CRMs' weaknesses, Ben used Trello, but he soon realized that all his contacts and transactions—and related processes—were in two different places. Ben knew he needed to consolidate in order for the team to move forward successfully.
Top Producer® CRM review: Top 3 reasons why Ben chose this CRM
1. Transaction management was the first shiny object 💎
With the ability to keep his real estate team on track with dynamic workflows based on key dates, and everything—transactions, contacts, checklists—stored in one place, Ben knew the Transaction Management in Top Producer® CRM was what his team needed.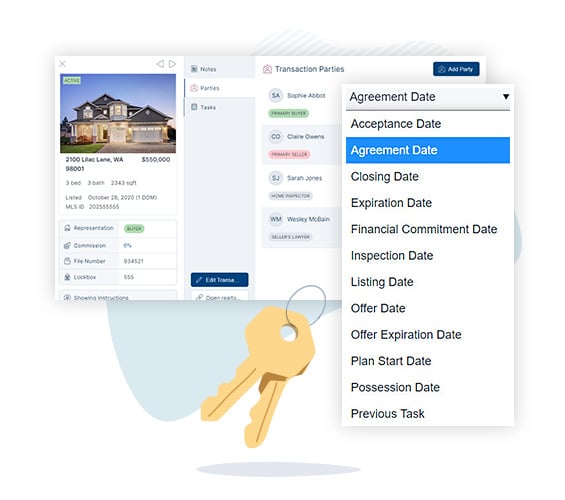 After sitting with the program for a couple of weeks though, Ben recognized it could offer much more than Transaction Management.
2. Effective client follow-up 👨‍👨‍👦‍👦
"Real estate can be a strange beast. Busyness can cause you to neglect the people that really matter. Top Producer® is going to help prevent that busyness from taking away from rich relationships with structured, intentional steps."
From the drip email campaigns, to smart contact lists and the Follow-up Coach with 5 daily contacts to reach out to, Ben knew that Top Producer® CRM could really help his team be more intentionally in contact with their highest-valued clients.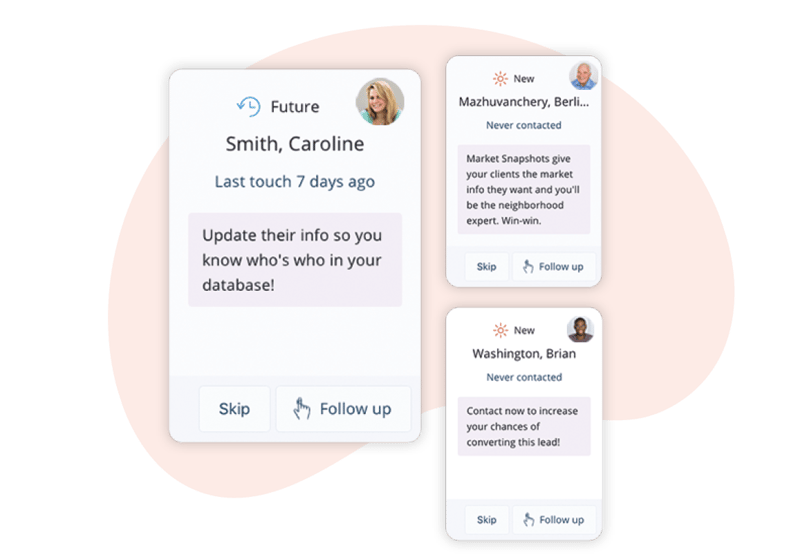 The team doesn't have to rely on their memory. Just assign a Task Plan or set up a reminder to contact their past clients every quarter and new listing clients every week and they'll be good to go.
3. Last but not least, Ben likes the Task Management for team visibility ✔️
For 2 weeks in November, Ben's team ran his business while he took a well-deserved vacation. They didn't have the systems in place to do this before.
"Top Producer® has made it possible for me to take vacations."
Ben is a huge advocate for downtime and insists his team members take regular days off. Before Top Producer®, Ben would have to ask his team to forward emails, tell him what needed to be done, etc. Now he just has to check their task list in Top Producer® CRM to know if he needs to do anything, and since he's already checking his list first thing in the morning anyway, it's no big deal.
Better onboarding experience than any software
"The onboarding experience was better than any software. My salesperson, Phil, described the software accurately and honestly, so there were no surprises. And my Customer Success rep, Spencer, guided me through the software, let me ask the questions and sprinkled in features and tips I didn't know about."
After a couple of weeks of using Top Producer® CRM, Spencer took Ben's whole team through the onboarding experience, which meant Ben didn't have to teach. The expert at Top Producer® did the teaching, so when Spencer said, "You just have to do this every day", Ben's team listened intently. Having Spencer onboard Ben and his assistant first, followed by the whole team later, was very valuable.
Process is everything
Ben wants his agents to behave like owners and track and measure. And since he plans to add a new agent every six months, a consistent process has to be in place to ensure client expectations are met.
So, the week of September 30th, Ben launched a new set of behaviors for the team
The day starts with Top Producer®. Every day his agents are to:

Open Top Producer® CRM and take a screenshot of their tasks and send it to Ben.

Buyers' agents need to open the Follow-up Coach and send Ben a screenshot of 5 new names each day.

At the end of each day, the agents send Ben a screenshot of their completed task list.
They're doing this process for four solid weeks and Top Producer® will be the center of their workflow. At the end of the four weeks, if they need to, they'll rinse and repeat.
This process and Top Producer® are giving Ben newfound confidence that he doesn't have to micromanage. He knows his team is on it, and that not only are their active clients taken care of, but their past clients are too.
"Letting our past clients know we think of them and care about their life is important. The team works entirely by referral and doesn't buy leads, so we know we need to stay in touch."
Ben understands the importance of what real estate agents do—help people buy/sell their biggest asset—and the importance of staying in touch with past clients, so we have no doubt he will go far in this business.
To close, we'd like to thank Ben for his time and wish him and his team much success. We are honored to be a part of their process and can't wait to see what lies ahead.