Sometimes there's strength in numbers. Real estate teams are growing at a rapid rate, and for good reason. A well-functioning team can produce a high volume of sales, exceed client expectations and help maintain a work-life balance.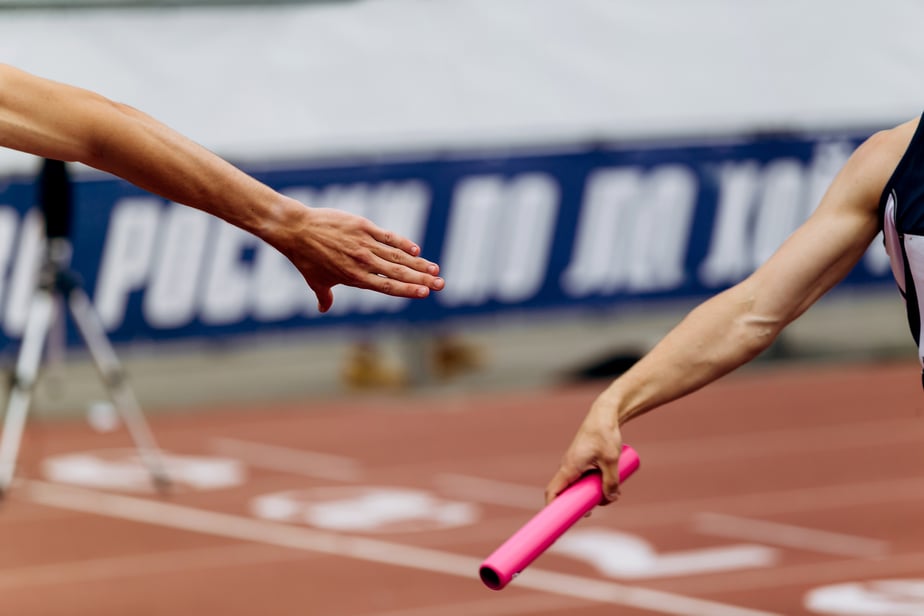 Whether you're a broker or an agent on a team, our tools can take your team to the next level.
Here are a few updates we just released to support real estate team management, followed by a breakdown of the other team features that are currently available in Top Producer® X CRM.
NEW! Set data permissions for your team members with the flick of a switch
You can now set full or partial permissions for every team member from within Top Producer® X CRM!
Just click the edit icon to the right of a team member to set access, delete and export rights.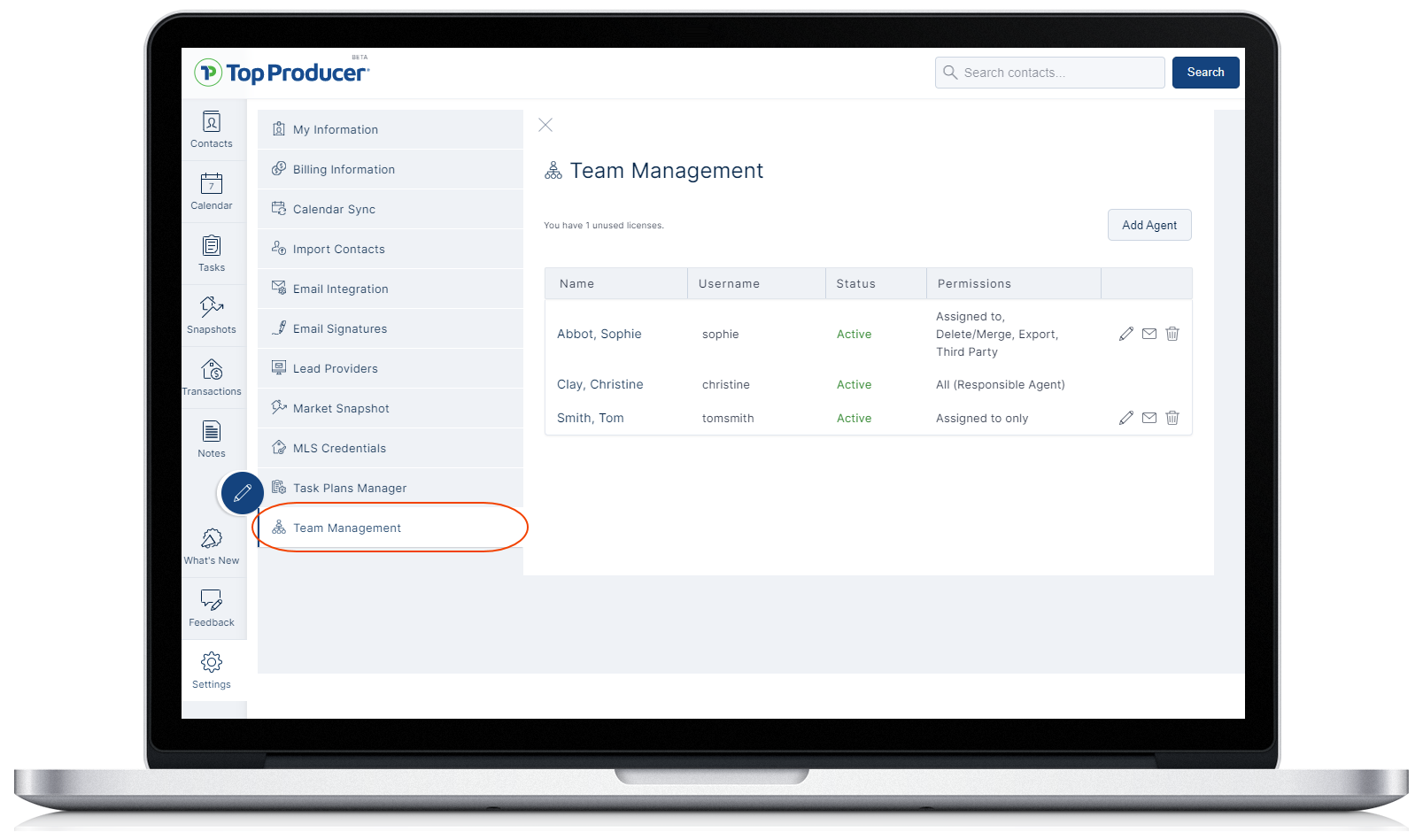 Note: If you've already set team permissions in Top Producer® Classic (8i), they will carry over to Top Producer® X CRM.

NEW! Effectively manage your team's pipeline & easily track opportunities
You can filter the list based on assignment and see who a contact is assigned to with a quick glance: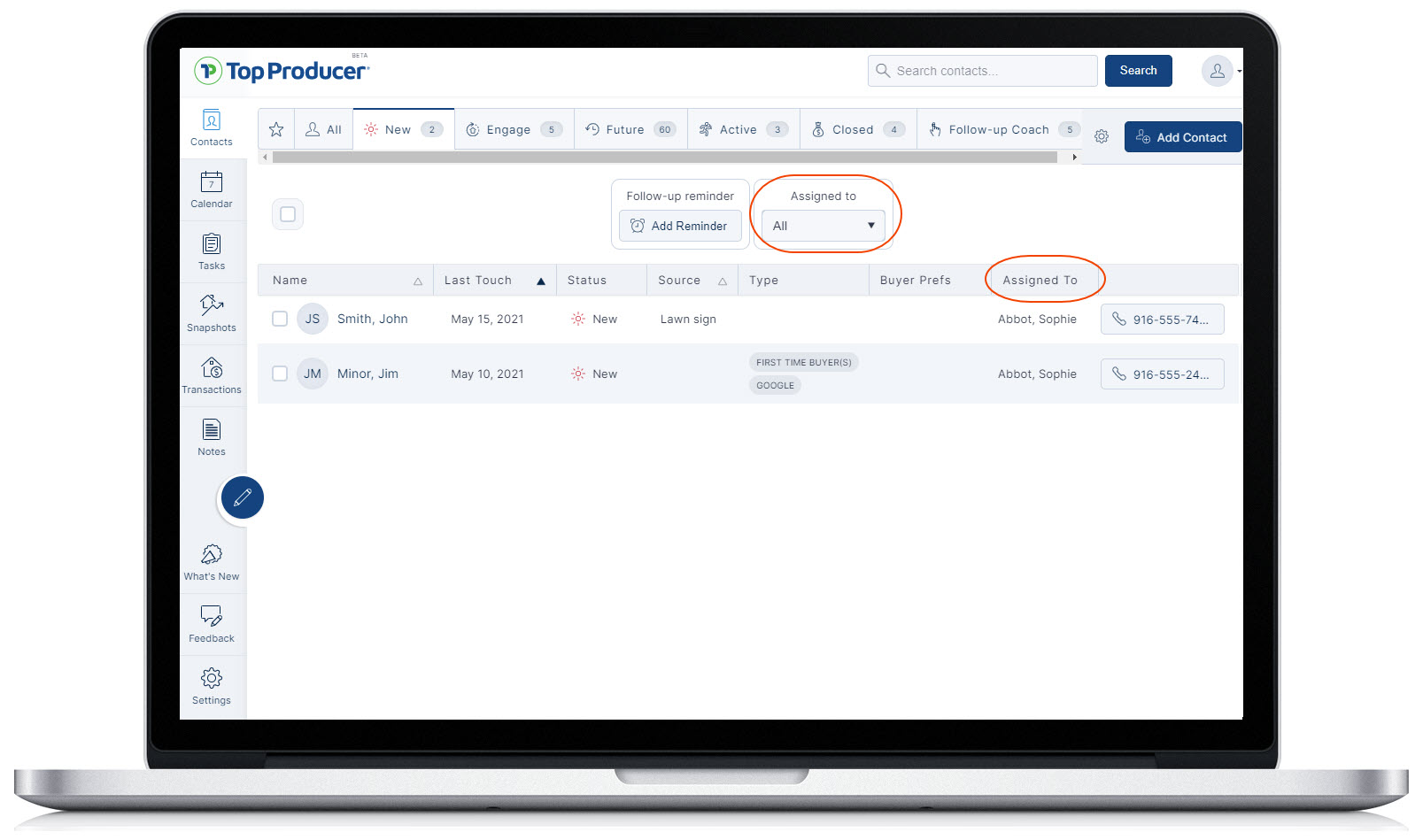 Team members with partial contact access will only see the contacts they're assigned to when searching for contacts and viewing the Contacts list.
Simplify your team's transaction management

Real estate transactions are complex, but with streamlined workflows, your team will have the tools they need to stay organized and provide exceptional service.
You can assign a transaction to a specific agent so only the assigned agent & the "responsible" agent (aka team lead) can see the transaction. Just add the agent(s) to the transaction from the Parties tab and the permissions you've set will be applied.

Team members with partial access will only see their transactions.
Stay on top of your team's tasks
Keep track of who's working on what by viewing your team members' tasks from the Tasks list: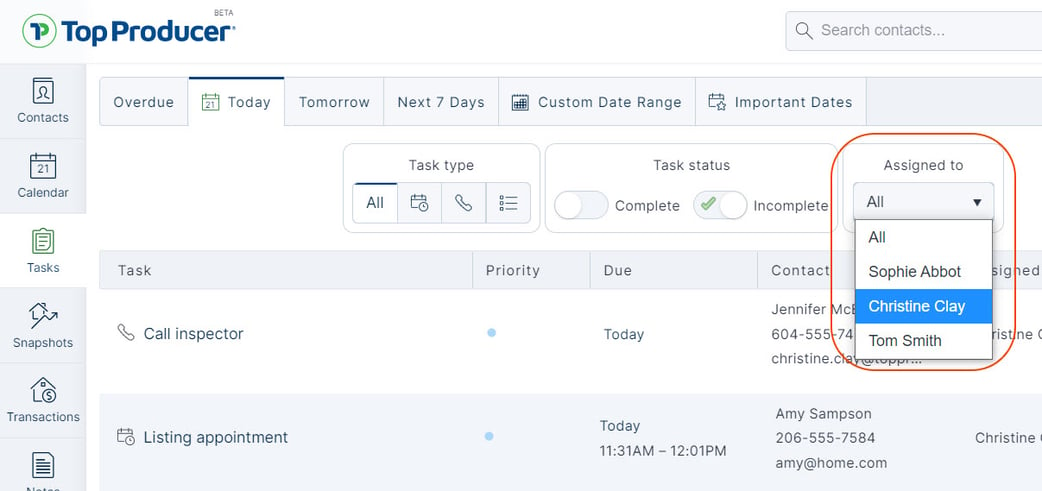 And assign an individual task to a team member, or assign at the plan level to auto-assign every time you apply a plan: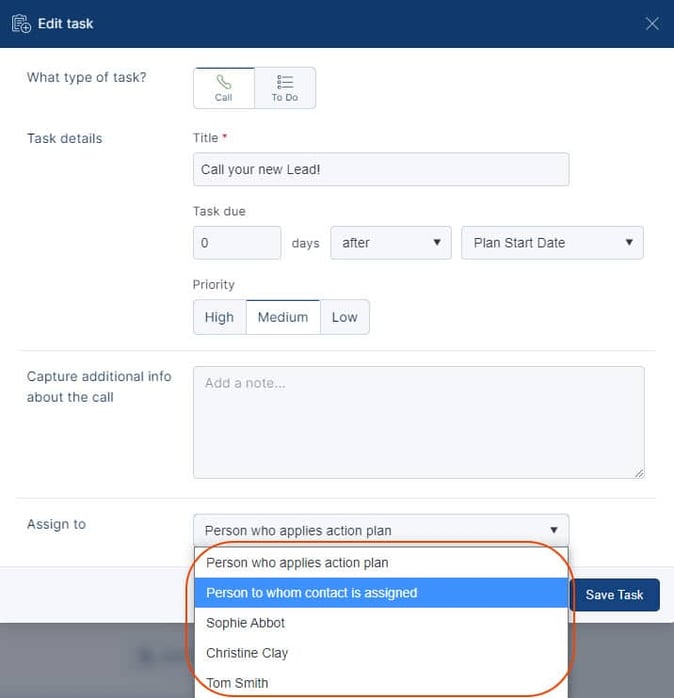 That's it for now, but log in to Top Producer® X CRM and let us know what other real estate team management tools you'd like to see. Just click the Feedback button in the bottom left of the program, and don't forget to join our Facebook group to stay on top of the latest news.