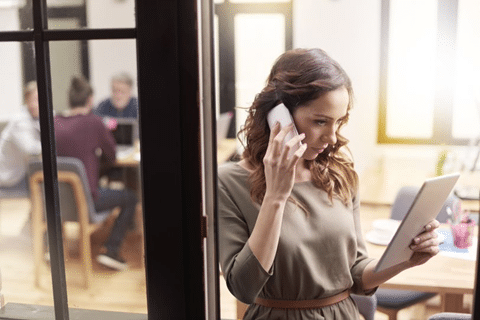 One of the primary goals of your real estate company is to drive leads, but what do you do once you get the leads? A common challenge that real estate companies face is how to keep track of real estate leads, but Top Producer has solved that problem! With our FiveStreet Real Estate Lead Management tool, you can organize all of your leads from all sources into one streamlined space. Here are some ways this powerful real estate lead software can help you manage leads.
Automatically deliver personalized auto responses to new leads in less than a minute
Allows you to deliver a customized, automatic email and/or text reply to a prospective buyer. This helps you to keep the lead warm while also sharing information about your team, such as social media links, industry awards, and more. You can also use this as an opportunity to let the potential buyer know that you have received their inquiry and will be contacting them soon.
Efficiently broadcast leads to your team
Enables you to automatically broadcast leads to your team, or redirect the lead to a custom team with just one tap.
Create custom teams
Uses a simple point-and-click interface to allow you to create different teams spanning different markets, or to create teams based on agent seniority.
Easily keep track of who is working a lead
Gives you an instant notification as soon as a lead is claimed, so you know that someone is working it. For every lead, you can see which agent is working it, what its current status is, and the date of the last activity on the lead.
Keep your team informed about leads
You can keep your team informed about leads with shared access to contacts, communications, and a calendar of important dates and tasks.
Quickly see details about a lead
Allows you to see information about the lead, including social networking information, as well as property details, before calling them.
Consolidate all of your real estate leads into one place
Uses proprietary lead management and consolidation technology to gather leads from over 100 email-based lead sources.
Prevent valuable leads from getting lost with the FiveStreet Real Estate Lead Management software from Top Producer. We have solved the problem of how to keep track of real estate leads, so that you can more efficiently run your real estate business. Learn more or request a demo by visiting TopProducer.com.