Successful agent, Rose Kemp, shares how building a Top Producer® database has helped her build a thriving repeat and referral business.
—
Rose was a newcomer to Florida and had no network to speak of. She learned three important lessons when she started her real estate career back in 2000:
Real estate is all about relationships.
It's okay to start small.
You have to stay in touch.
Rose's first broker, a 40-year real estate veteran, told her:
"You need a sphere of influence, and you start with that, and you need a database, and that's how you're going to reach out."
Upon the advice of her broker, "I bought this little box and it had purple letters and it was Top Producer®," Rose recalls. "It had a little disk in it and I stuck it in my hard drive."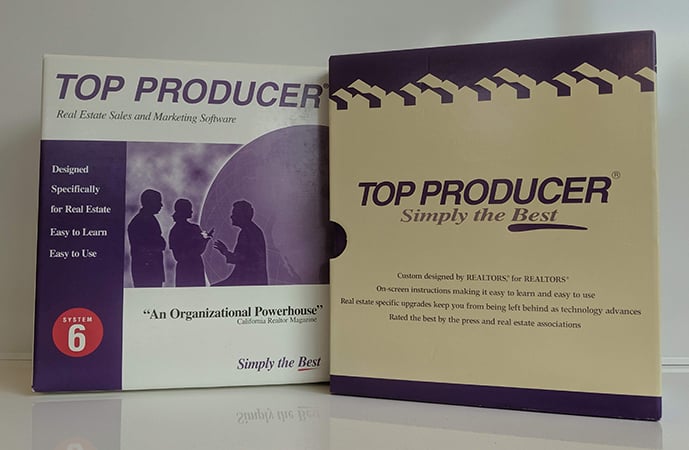 Once Rose installed it, she started networking, finding clients, and filling her Top Producer® database.
Tip #1: "work smarter, not harder"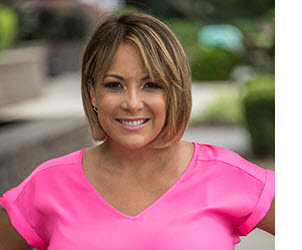 Rose has been a Top Producer® user ever since 2001 and she's also a true top producer, recently earning the Re/Max Town Centre Lifetime Achievement Award. About 85% of her business comes from people in her Top Producer® database. Referrals are her #1 source of transactions. She's now helping second generation clients, with one family sending thirteen transactions her way since 2002.
"To me, it's work smarter, not harder. They're so incredibly loyal to me because I always kept in touch.

They can reach out to me any time. Need a vendor, a resource, questions, give a new market analysis – whatever it may be – and I'm there for them. And I'm always reaching out, doing special things for them, that to me is what my database has created for me."
Tip #2: don't shy away from first time home buyers
Rose has some advice to newer agents: don't shy away from first time home buyers or properties with a low price point.
"All of those people that I helped from the very beginning, as I was just trying to sell real estate, have turned into multiple, multiple transactions and multiple referrals and to me, that's a beautiful thing.

That's the way business should be done — it's building blocks, it's starting from the bottom. But if you don't have a database, and you never keep in touch, then you're always out there spending money on marketing for cold leads."
Today Rose has about 1,500 people in her Top Producer® client database. She has categorized her contacts A, B, C, D so she can tailor her outreach and marketing. For example, a special holiday card for the A list, a general mailing to everyone.
Tip #3: personalize your outreach using your Top Producer® database
"As technology has evolved I am fascinated by the fact that somehow Top Producer® has managed to evolve," says Rose. She now uses Top Producer® on her mobile phone, and relies on the suggestions in the Follow-up Coach to connect with people in her database. Many of those touches have turned into transactions.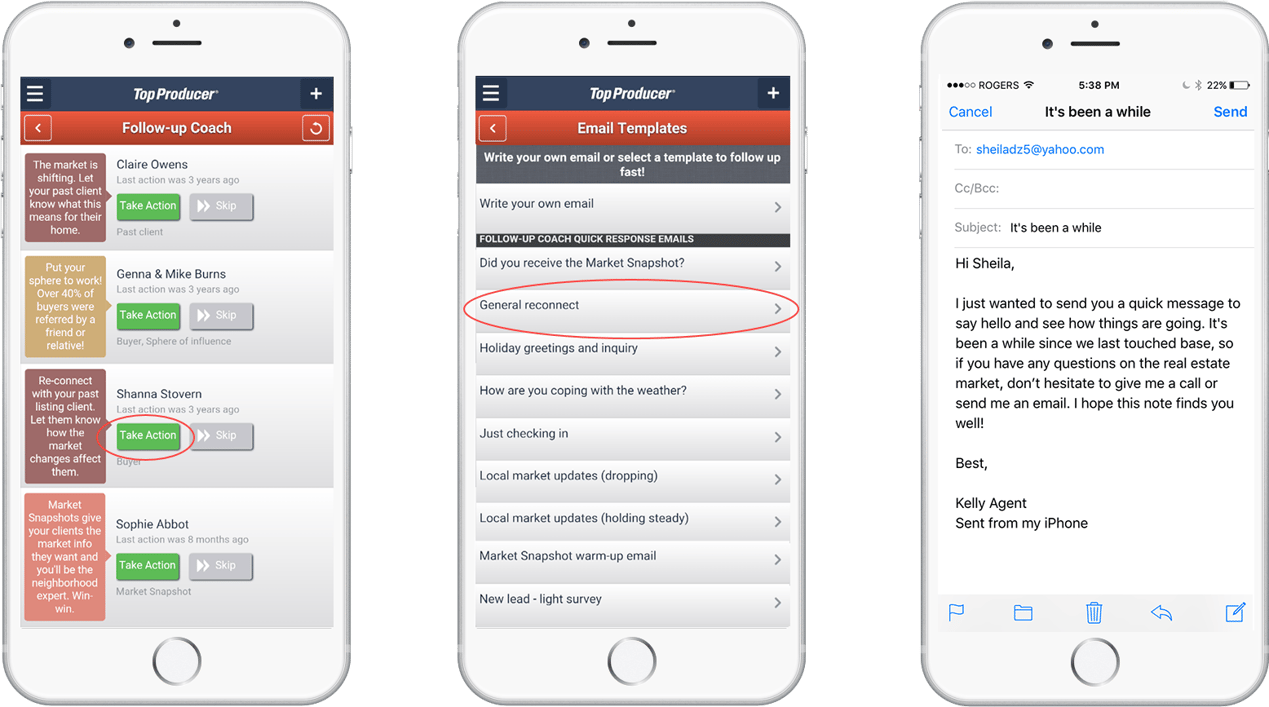 "The Follow-up Coach works because it just reminds me, it triggers my memory and my experience with those people, so it's very personal when I reach out to them… It's not a mass mailing, it's not a generic marketing project… it's more of 'Hey, how's the house going?' Or 'Hey, how are the kids doing?'"
Tip #4: protect your real estate client database
Like many agents, Rose switched to a new broker 4 years into her career. But she hasn't switched real estate CRMs:
"I've always had my Top Producer® and it's always been mine. And it doesn't matter where I go or what I do, that is my CRM, that is my business partner. That to me is extremely valuable and that's why I'm such a fan and I'm so loyal to Top Producer®… A lot of these CRMs with the brokerage firms — if you leave that firm, you're leaving that behind, all of that. That's something that I'm very fortunate I learned early on."
Find out how Top Producer® solutions can help you grow your business. Request a no-obligation demo
or call 1-855-534-5534.
Top Producer® Systems has been a leading real estate CRM provider since 1982. Tens of thousands of agents and brokers use Top Producer® real estate software to help them manage leads and contacts, stay organized, and follow up with home buyers, sellers and owners. Learn more at topproducer.com.