Before smartphones, laptops and widespread use of the Internet, the Top Producer® Team was thinking about how to help agents connect and communicate with home buyers and sellers and build better client relationships.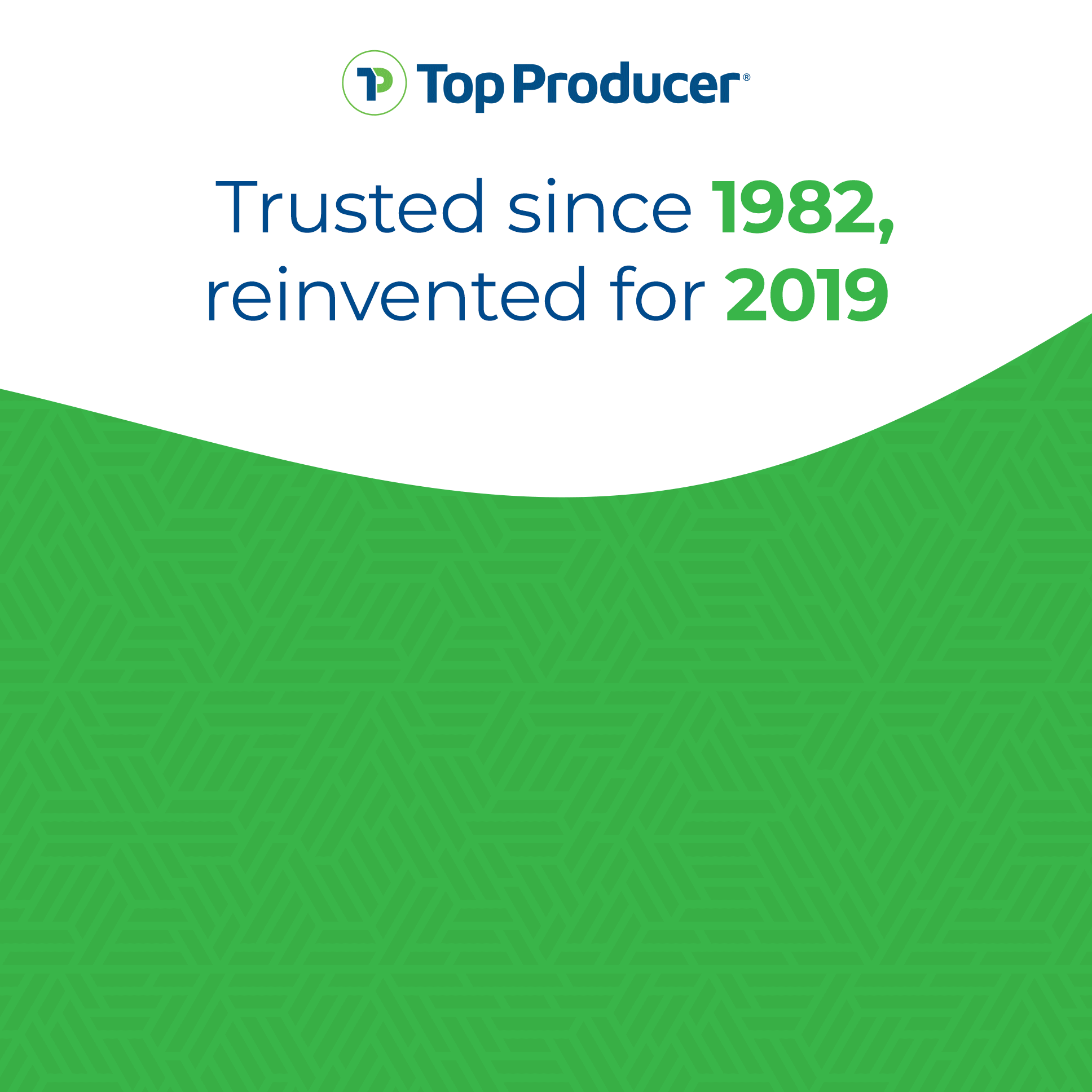 Real estate has changed significantly since the first Top Producer® CRM was released in 1982, but what hasn't changed is that relationships are still the

of real estate.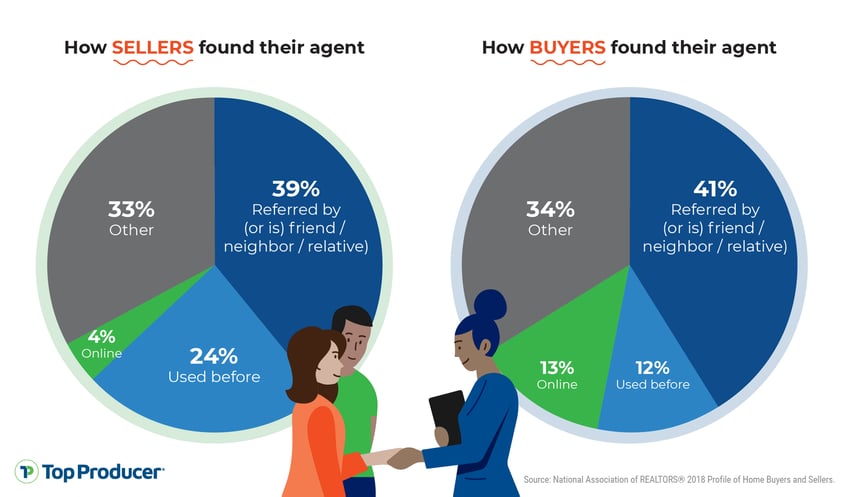 Thousands of agents rely on Top Producer® CRM to help them manage client relationships
And Top Producer® X CRM will give these agents new tools to help them deliver the personalized, on-demand service today's consumers expect. The world has changed, and the days of sending impersonal mass emails and apple pie recipes are over.
Agents need simple, effective tools to stand out, add value, and maintain relationships long-term. As Millennials and younger members of Generation X are forecast to grow in share of home buying activity in 2020, agents who can engage with these home shoppers effectively can gain an advantage.1
Top Producer X® CRM is designed to help you:

Build your client database easily with integrations

Make personal connections with a 360° view of every contact, including photos & social media info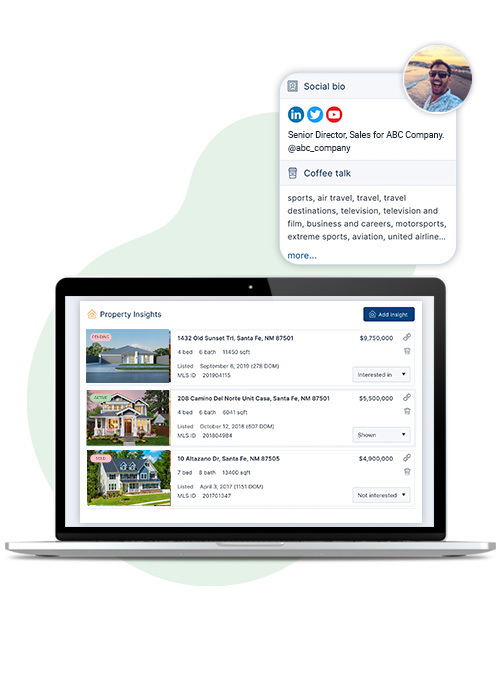 Stay top-of-mind with simple and effective follow-up tools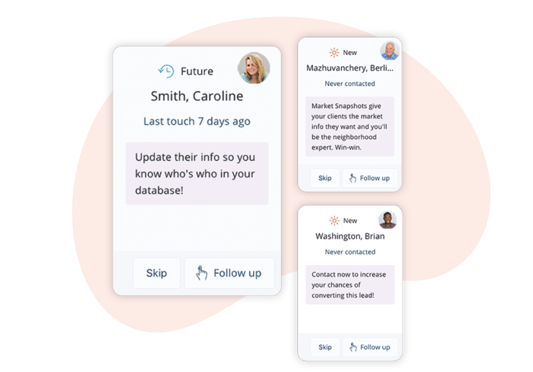 Stay organized and work on-the-go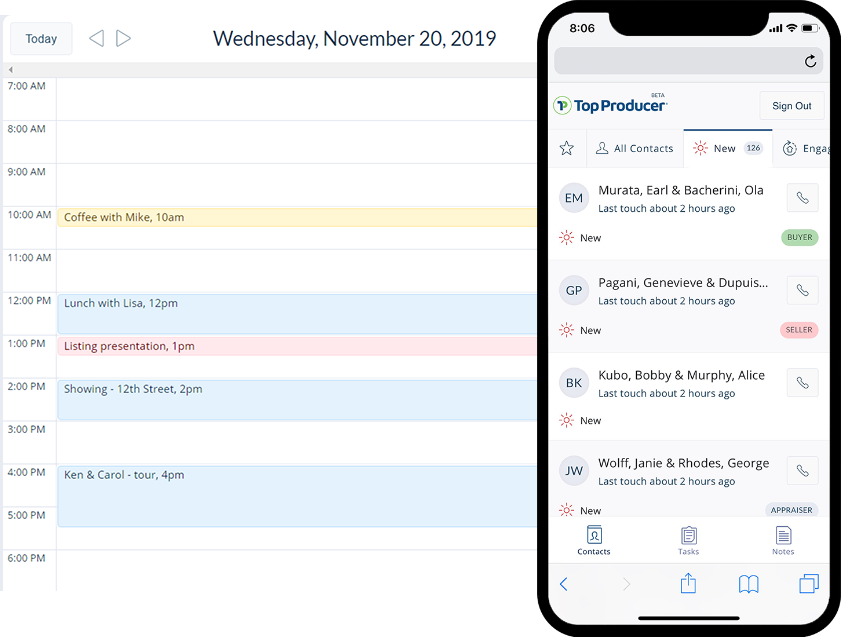 What is the 'X' Factor?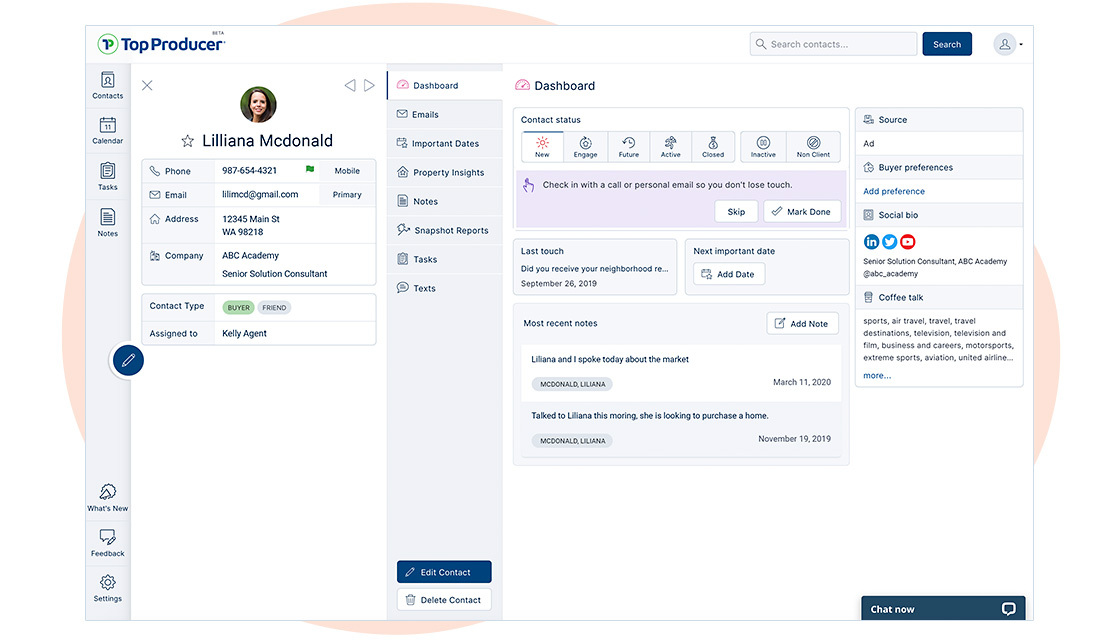 Meaningful Insights
– 360° contact view, with social media insights
– MLS integration with buyer property insights
– Email and Market Snapshot® performance

Effective Follow Up
– Built-in texting and integrated email, with history
– Professional real estate email templates
– Market Snapshot® Report integration
– Your own personal Follow Up Coach

Simplified Workflows
– Personalized contact groups, with custom follow-up rules
– Synced with your everyday calendar, contacts and email
– Integrated with 150+ real estate lead sources
Top Producer® X will continue to evolve over time with a focus on personalized communication and simplicity. Read about the newest features here.
Together with feedback from our valued customers and our history of innovation, we'll continue to lean into the future of real estate and help agents build lifelong relationships.
Top Producer® Systems has been a leading real estate CRM provider since 1982. Tens of thousands of agents and brokers use Top Producer® real estate software to help them manage leads and contacts, stay organized, and follow up with home buyers, sellers and owners. Learn more at topproducer.com.
1 – Realtor.com® 2020 Housing Forecast