As a busy real estate agent, you know the importance of time management and staying organized. The more organized your business is, the more productive you are. Which is why we recently released the Calendar in Top Producer® X, our next-gen CRM.
The new Calendar in Top Producer® X helps you:

Stay organized
Stay on top of what you need to do and when, and have a history of the activities you've completed for your clients.

Manage your tasks in Top Producer® X
You can create call, appointment and to-do activities, set the priority of each and link to the associated contacts for your records.
Keep everything in sync
Sync Top Producer® X with your Google Calendar. Updates automatically sync so there's no need to switch back and forth. (And the ability to sync other calendars is coming soon!)
Working with the Calendar is easy
To open the Calendar, in Top Producer® X, click Calendar from the menu on the left. Three convenient views are available—day, week and month view.
In the day view shown below, your calls, to-dos and any completed activities appear on the right, while your appointments appear on the left.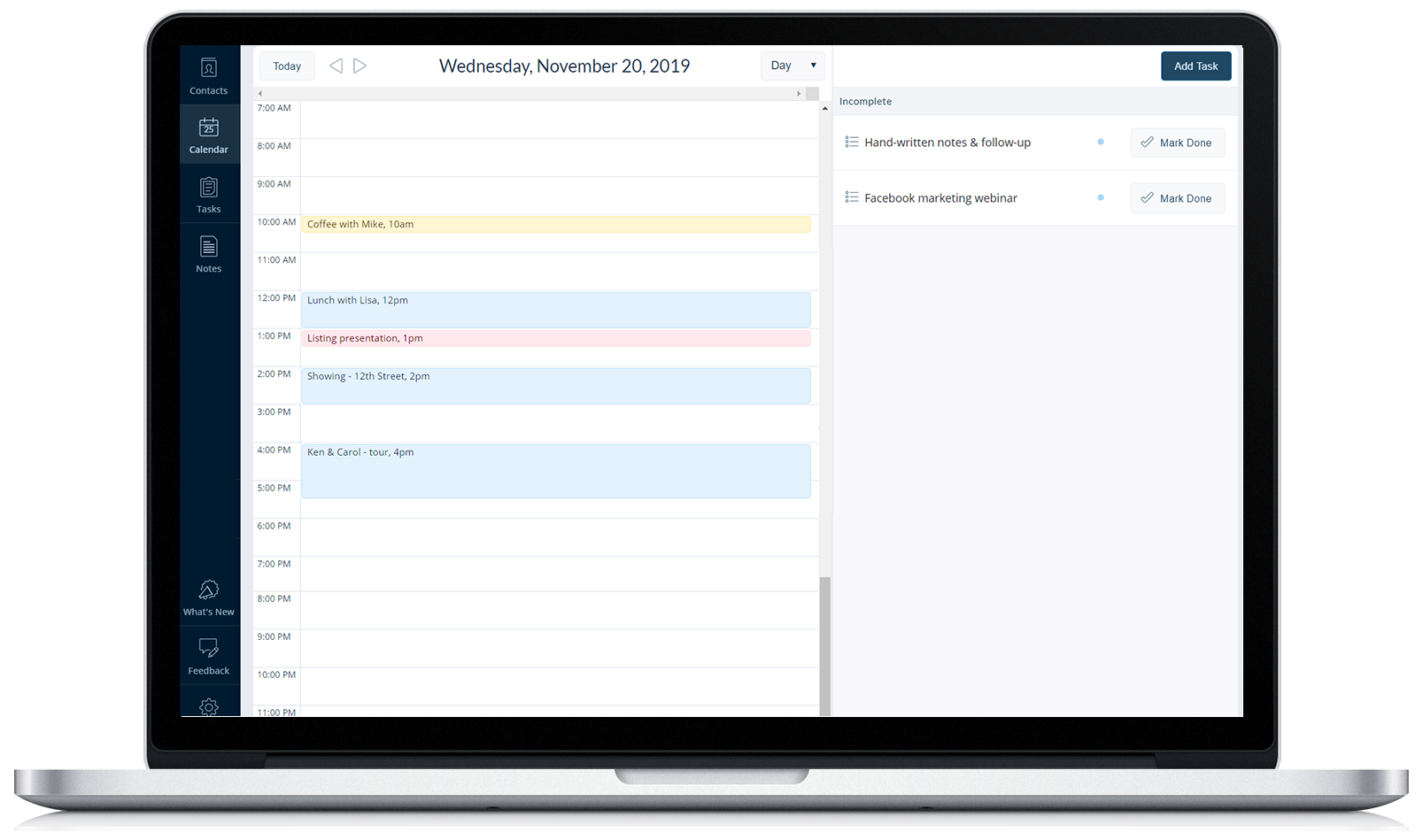 In the week view, calls, to-dos and completed activities appear at the top, and appointments appear below: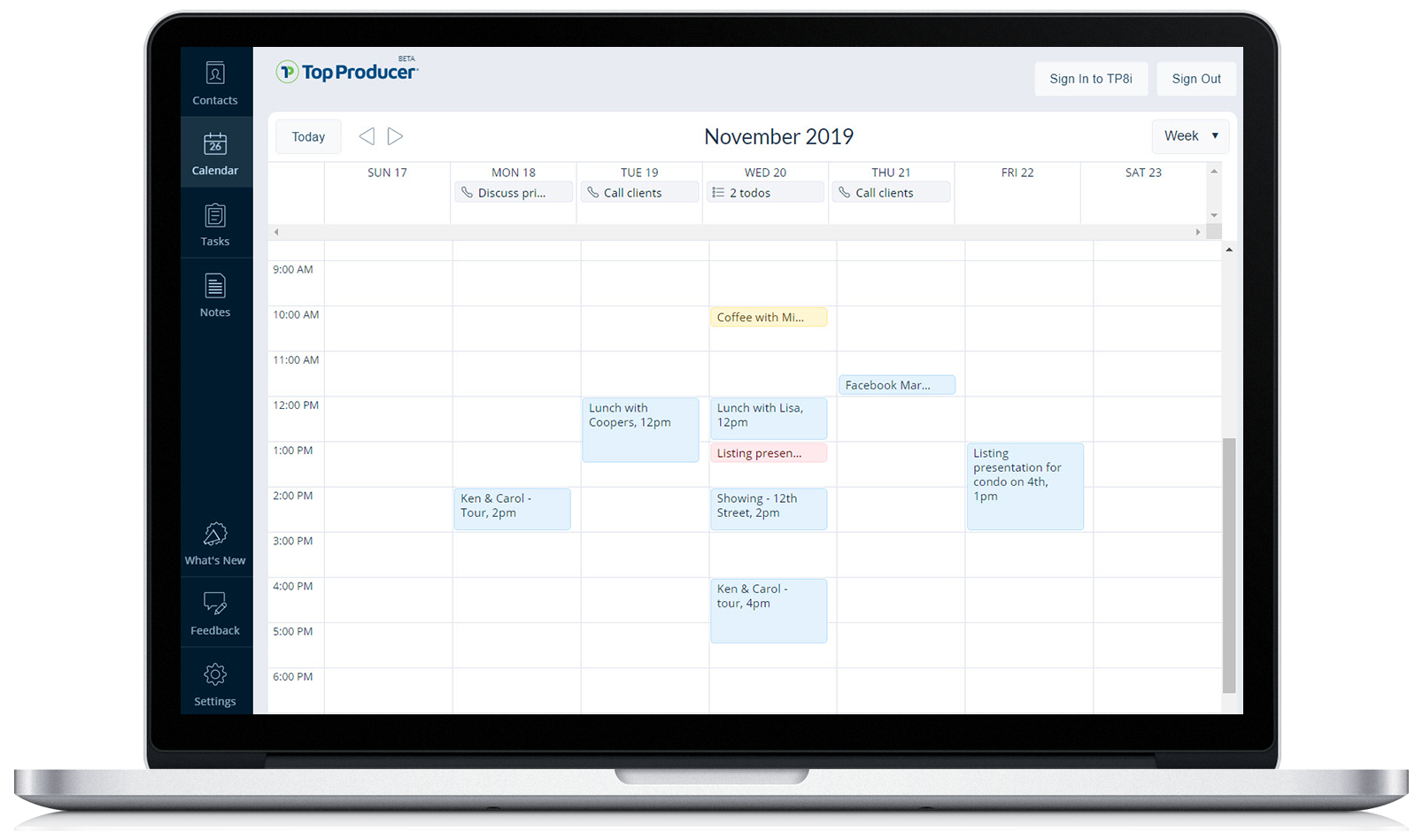 To create a task, just click on the day, week or month view to open the Add task window.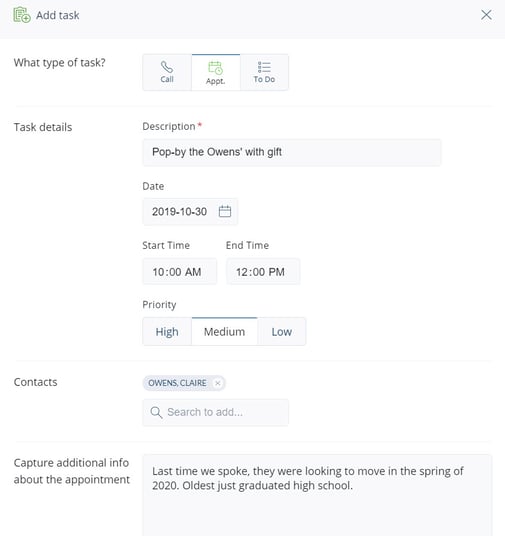 Pro tip: Set the priority for each task, so with just a quick glance in the Calendar, you'll know which tasks need attention first and which ones can be bumped if needed. Low priority tasks are yellow, medium are blue, and high priority tasks are red.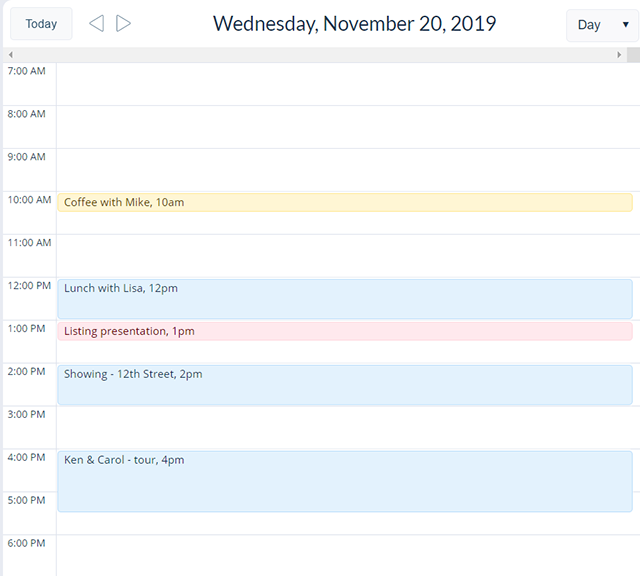 And to keep really good records and simplify your follow-up, make sure you mark your activities complete, record the details and schedule the next follow-up – all within a minute or less.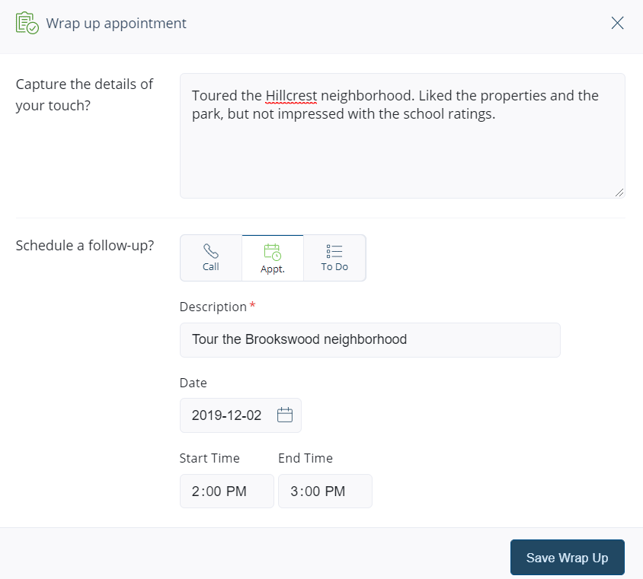 I'm using Google Calendar. What do I need to know?
If you're using Google Calendar and you haven't already, connect your calendar in Top Producer® X. Then your appointments details will be automatically synced across both programs. (If you've already connected your calendar in Top Producer® 8i, you're good to go.)
To connect your Google Calendar, in Top Producer® X click Settings from the left menu > then click Google Calendar Sync > Authorize Google Sync to select your calendar and grant permission to sync it.
Want to learn more about the Calendar in Top Producer® X? Join our next Facebook Live session on Wednesday, November 27th at 10am Pacific.
And there's lots more to come in Top Producer® X, including the ability to sync with more calendars, so stay tuned!