For those still suffering from a post-Hallowe'en sugar crash, here's a simple yet powerful tip to give you a little boost.
First off, if you use Market Snapshot, we hope you're taking advantage of the drop-dead gorgeous landing page we created for you: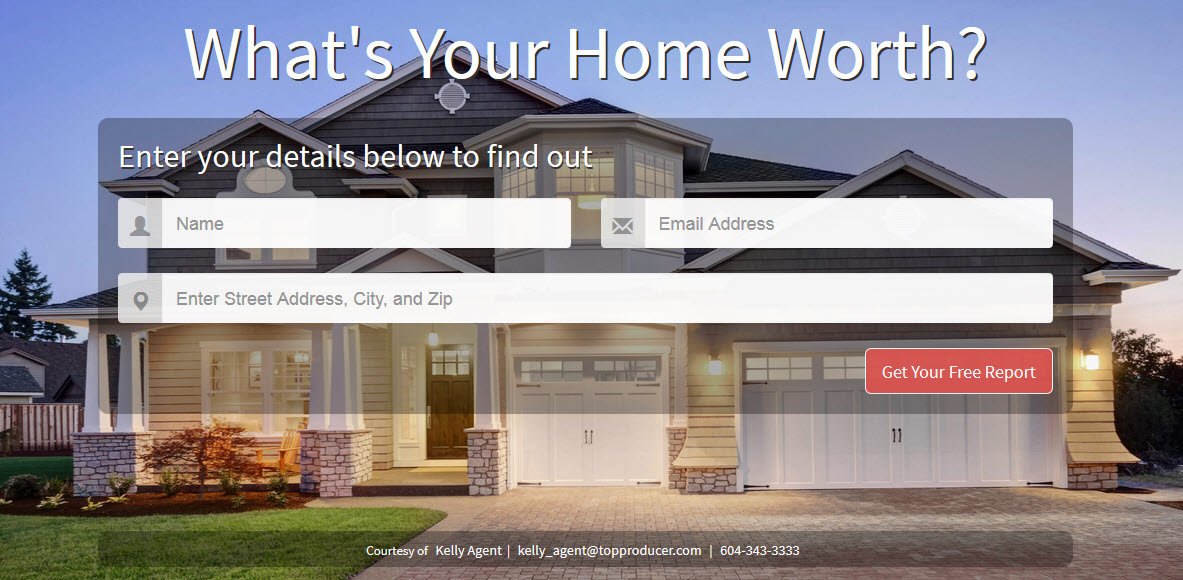 The landing page makes generating leads a snap, displays beautifully on any device—we could go on and on. Did you know though that inserting 1 simple link on your Facebook page could result in a whole lotta "friends" signing up for your Market Snapshot?
Facebook has become an integral part of real estate marketing for good reason. In many ways it's the online version of what successful real estate pros have been doing all along—establishing personal connections and letting people know about their real estate business. Creating Facebook ads can be a lot of work, but for you Market Snapshot subscribers, it's a cinch.
So how do you get your Market Snapshot landing page on your Facebook page?
It'll take you less than 5 minutes. (Go ahead and grab the stopwatch.)
1. Just go to http://tools.topproducer.com/ > then click Create your landing page in the bottom right.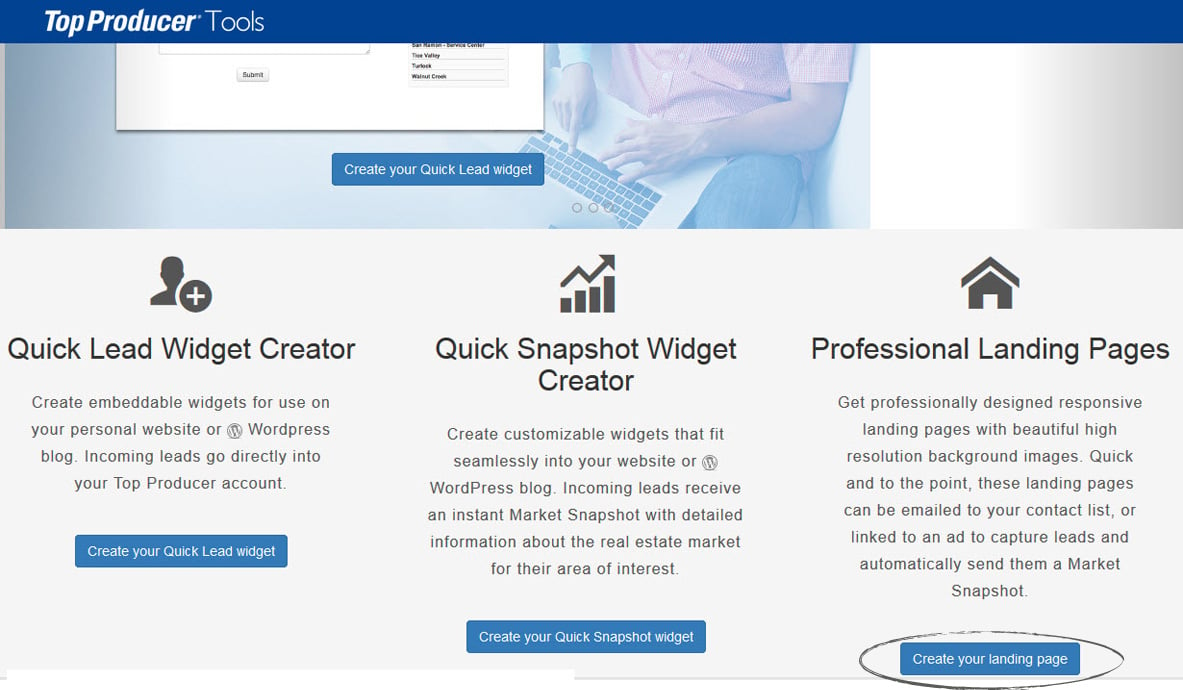 2. Once you've logged in, grab the link: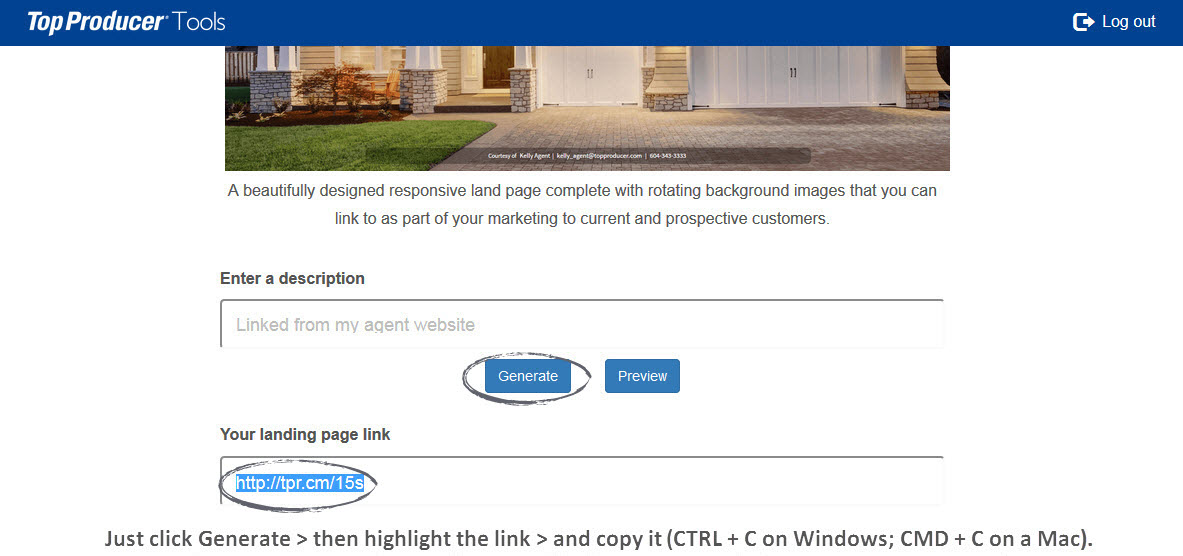 3. Then paste it on your Facebook page:

4. After you paste the link, you can delete it and type whatever you want > then click Publish. It'll show up just like this: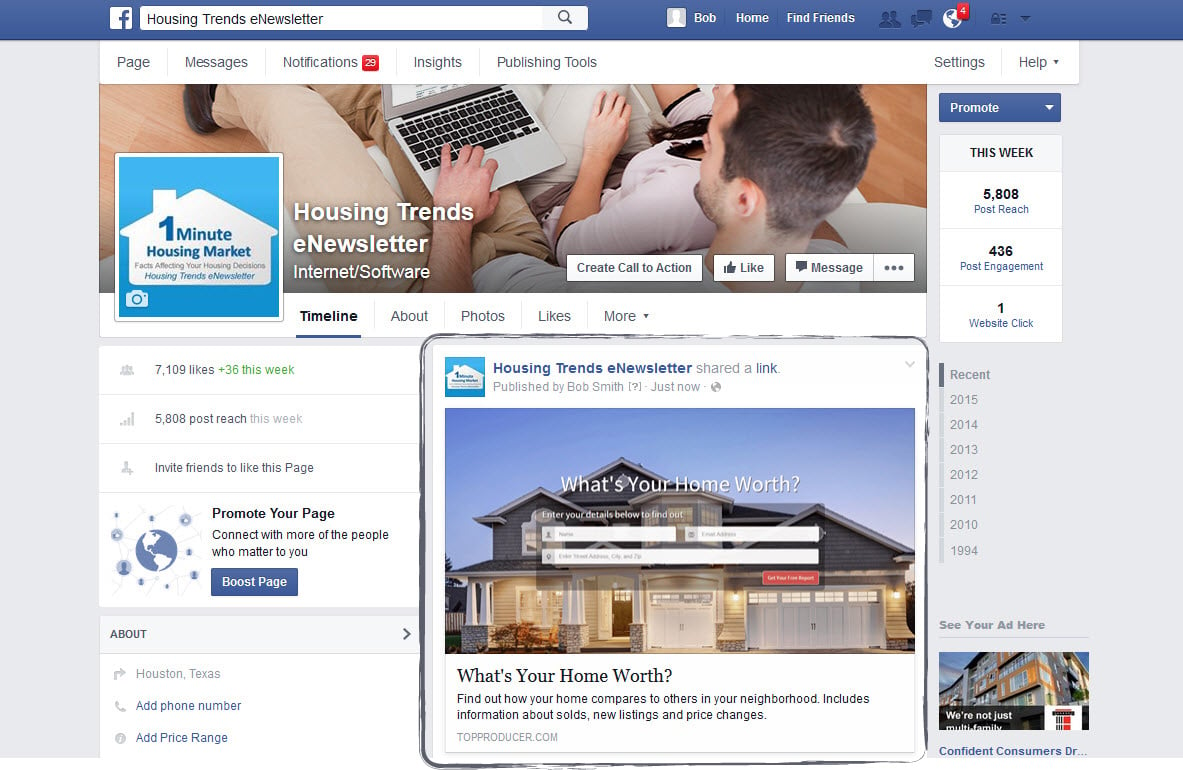 How cool is that? Quick, easy and very effective—we hope you like!
Technology trends change frequently. These statements are believed to be true at the time of this article's publish date but are not guaranteed.
Screenshots represent site and mobile applications as of publication date. Site and mobile applications subject to change without notice.