Chances are you've heard the buzz recently that your Market Snapshot® reports are moving to a new platform. This allows us to add some of the highly-anticipated features you've been asking for, starting with the two updates below.
The minute your board has been migrated—you can check this list—you'll have access to these updates. And if your board hasn't been migrated yet, it will be in the very near future!
Create Market Snapshot® reports based on school district
If you've worked with buyers who have kids, you know that school districts are a big deal when choosing a neighborhood. Over ½ of recent buyers with children under the age of 18 said that quality of the school district was an influencing factor in their neighborhood choice.1
So wouldn't it be nice to just select a buyer's desired school district and create a snapshot based on that? Well now you can! When sending a snapshot, just place your cursor in the School Districts field to select a district from the list.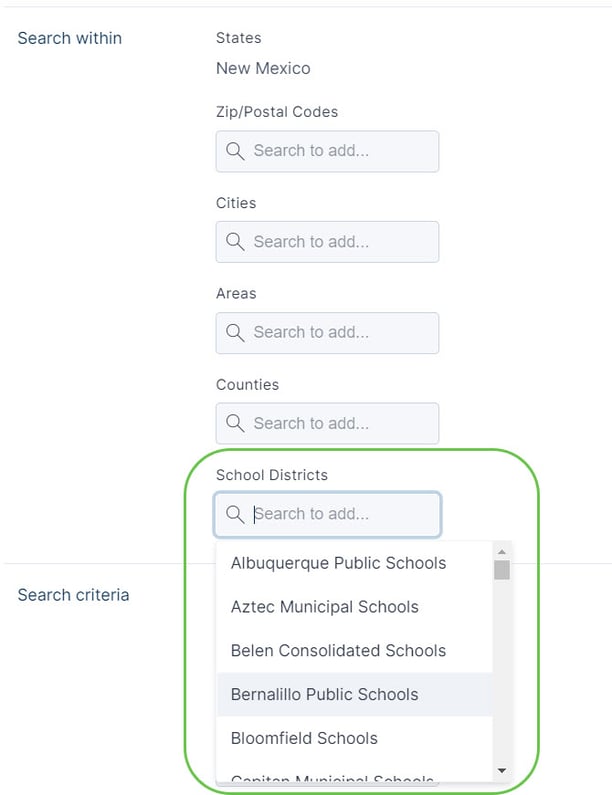 (And if you don't see this drop-down on the Send Snapshot page, it just means your board hasn't been migrated yet, but it will be soon! See this list for updates.)
Newly-designed email that improves deliverability
Maintaining consistent, successful email delivery is a constant challenge facing any business that relies on email communications. Last year we hired SendGrid, a trusted email delivery expert, to help ensure that Market Snapshot® emails arrive in your clients' inbox where they belong.
But since there are many factors that impact deliverability, we've ensured our latest Market Snapshot® email checks off the important boxes in this area:

Follows content and formatting best practices: We test across all platforms for deliverability.

Displays well on any device: It's short and easy to scan on any device.

Cleanly formatted: And highlights your brand and the value you offer.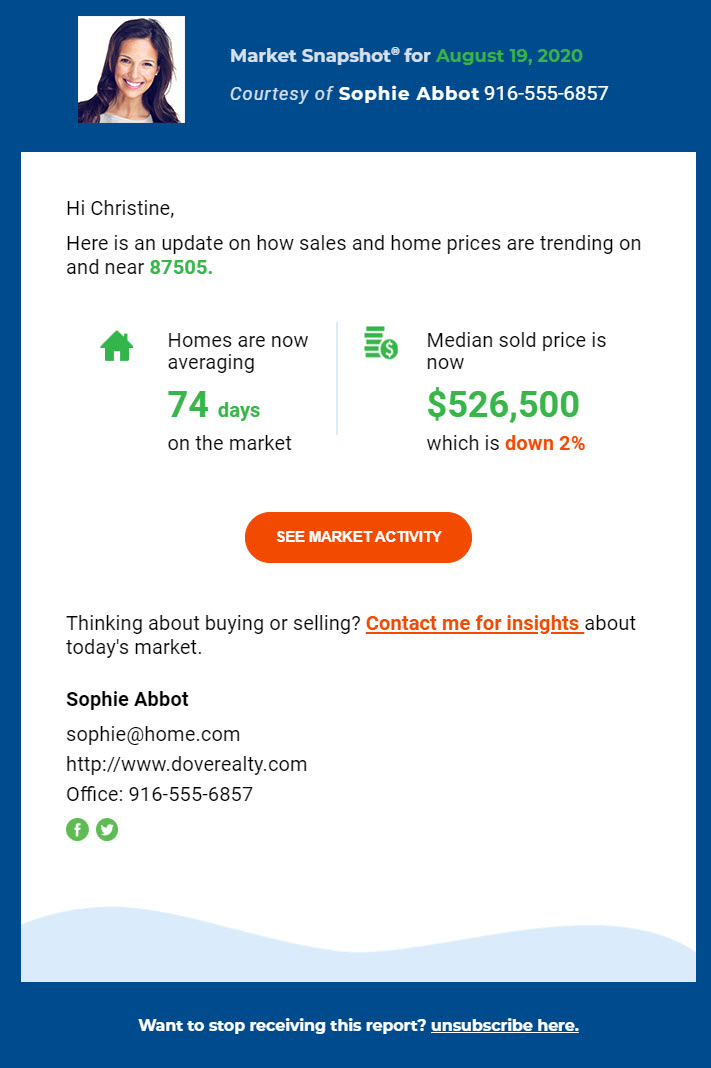 We hope you enjoy these new updates, and remember—this is just the beginning of the enhancements we're going to be able to bring you!
Top Producer® Systems has been a leading real estate CRM provider since 1982. Tens of thousands of agents and brokers use Top Producer® real estate software to help them manage leads and contacts, stay organized, and follow up with home buyers, sellers and owners. Learn more at topproducer.com.
—
1 – 2019 Profile of Home Buyers and Sellers