Where the power of MLS integration and Customer Insights collide
You've been leveraging the power of instant MLS Listing Alerts for some time. Your active buyers are notified the minute there's a price change or a new listing on the market, and your sellers and past clients receive sold alerts so they know what the neighbor's house sold for: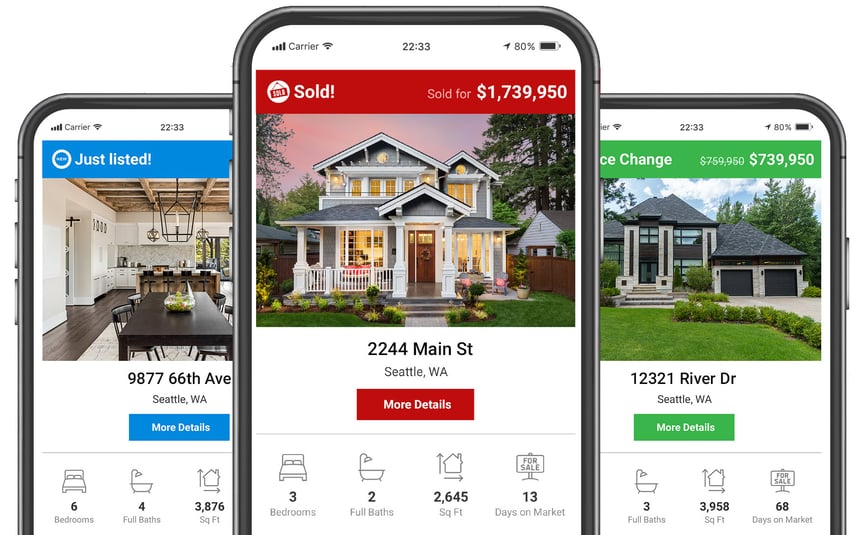 Nice work, but don't you want to know which properties they're really interested in without having to ask? Now you can from within your client records and from the Snapshots menu in Top Producer® X CRM.
See which alerts are worthy of a click & learn more about what your clients really want
From the contact record you can see all of the alerts a single contact has opened and viewed from the Snapshots tab in their record: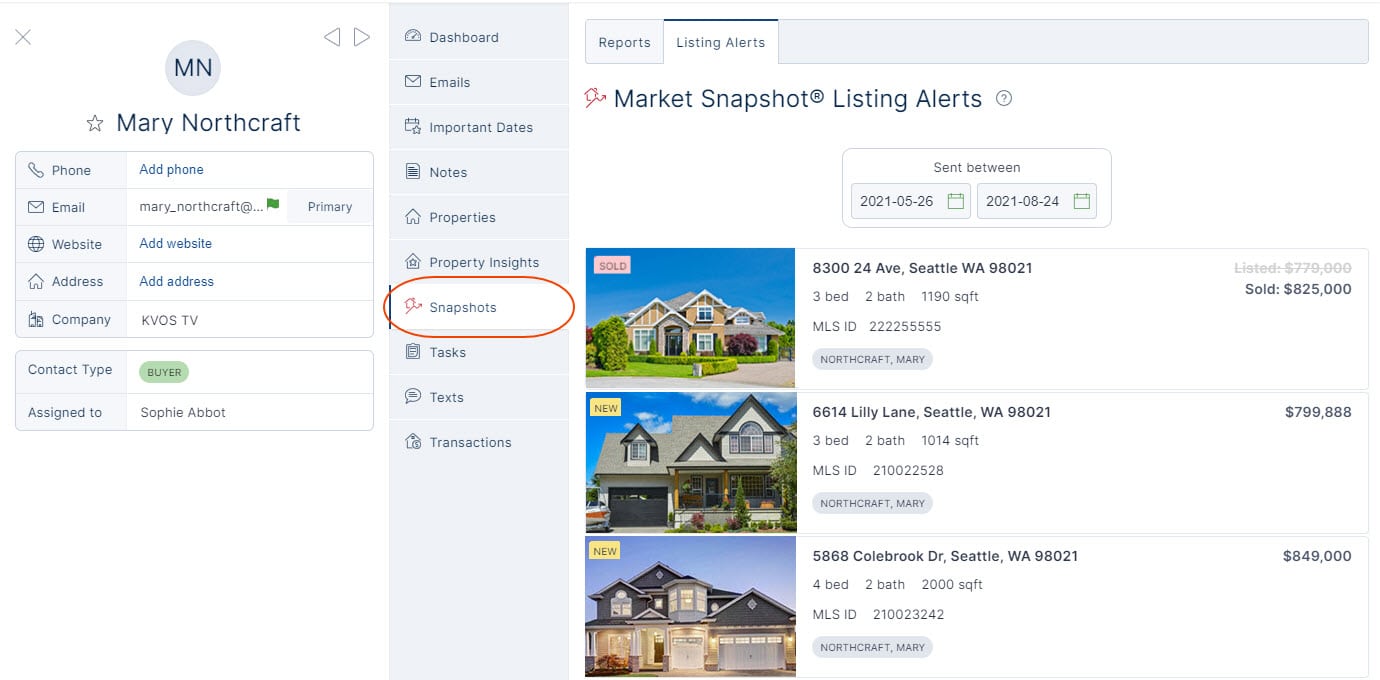 Click an alert to see more details, including how many times they viewed the email, clicked to see more info, and whether they inquired about a property.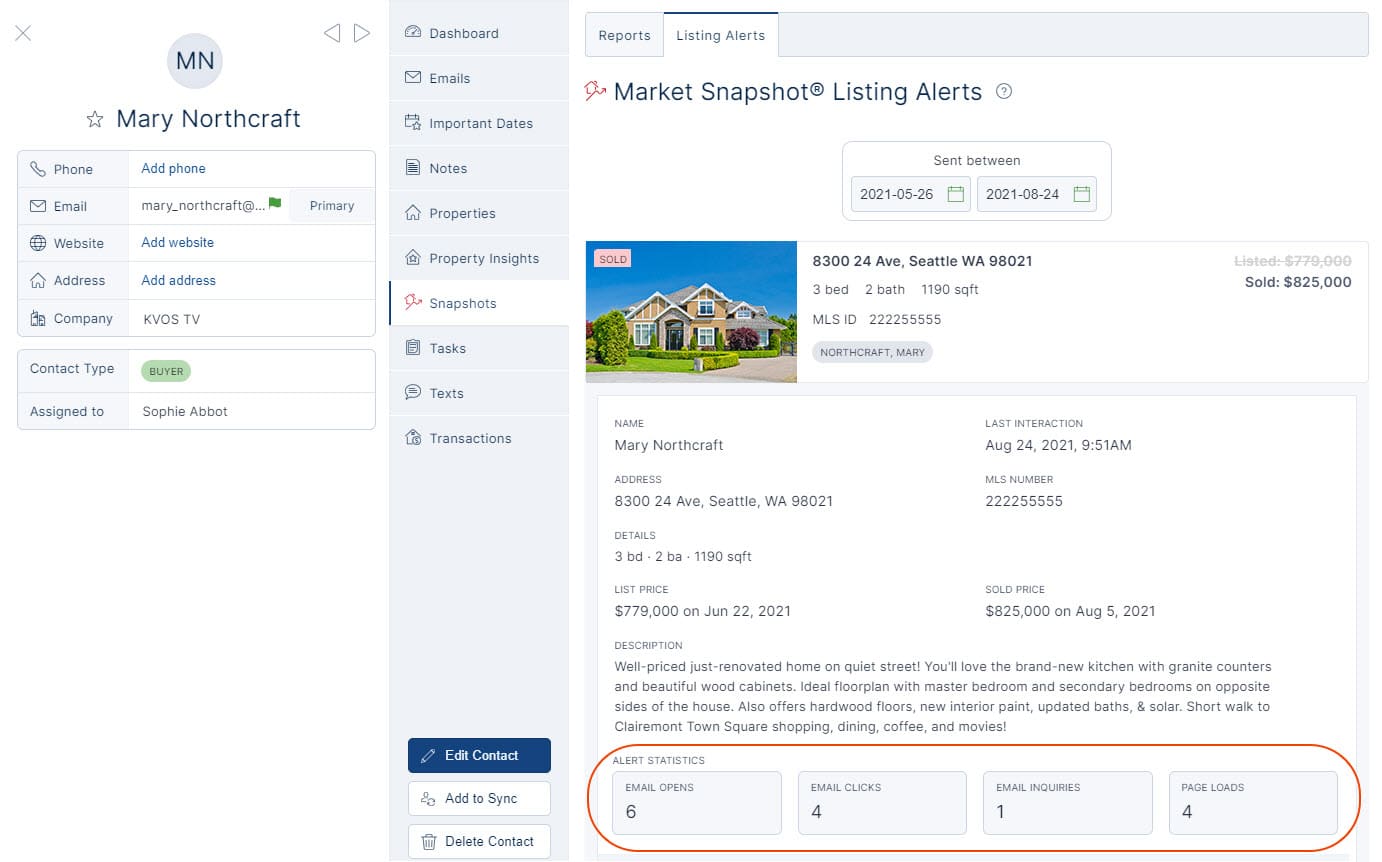 You can also view all of the Listing Alerts that ANY client has opened and viewed from the Snapshots > Listing Alerts tab: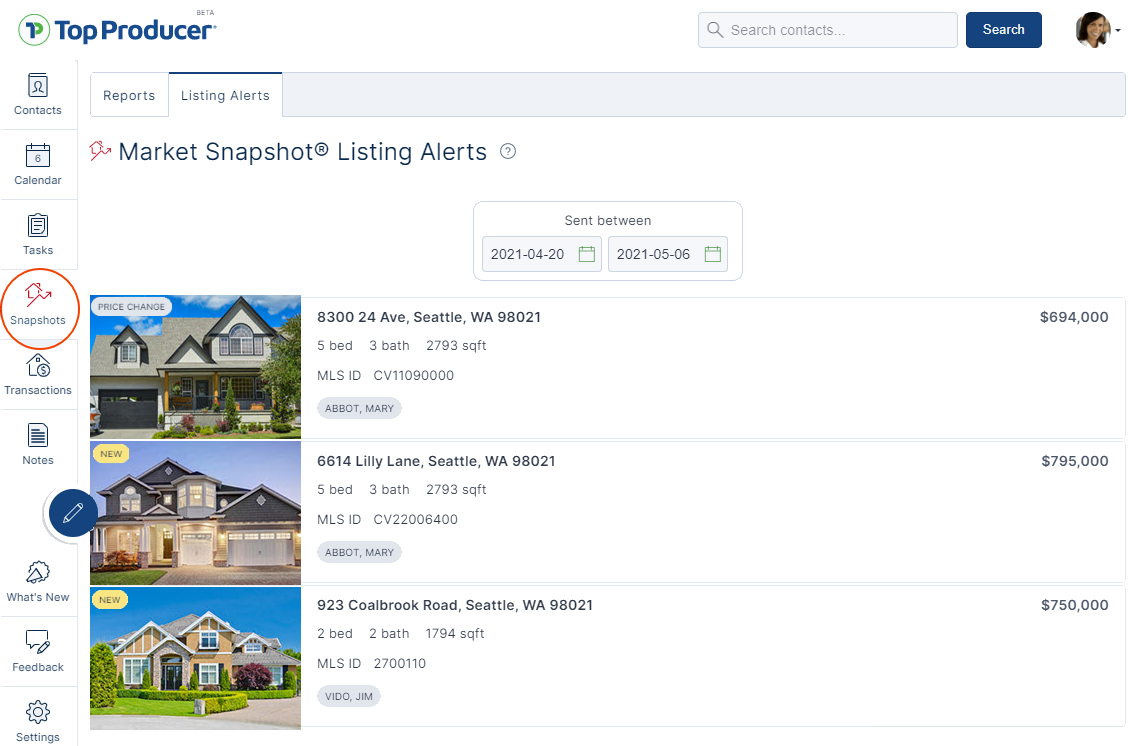 Sounds good, but how do I use these insights to my advantage?
Easy. If you follow up your email marketing with a phone call a day or two later, the effectiveness of both shoot through the roof.

For your sphere and past clients, it's the perfect conversation-starter. You know they're thinking about real estate, so reach out and find out what caught their attention.

For your leads and active clients, see what they're viewing to get a better idea of what they're looking for.
With valuable market info and deeper insight into what your clients really want, your customer service and follow-up game are about to reach a whole new level.