Each year, the National Associations of REALTORS® (NAR) releases their Profile of Home Buyers and Sellers with valuable insights about the trends of today's consumers. Many of these insights help to provide a better understanding of the wants and needs of home buyers and sellers. They can also be used to help real estate professionals more effectively market and grow their business.
Key highlights from the NAR 2020 Profile of Home Buyers and Sellers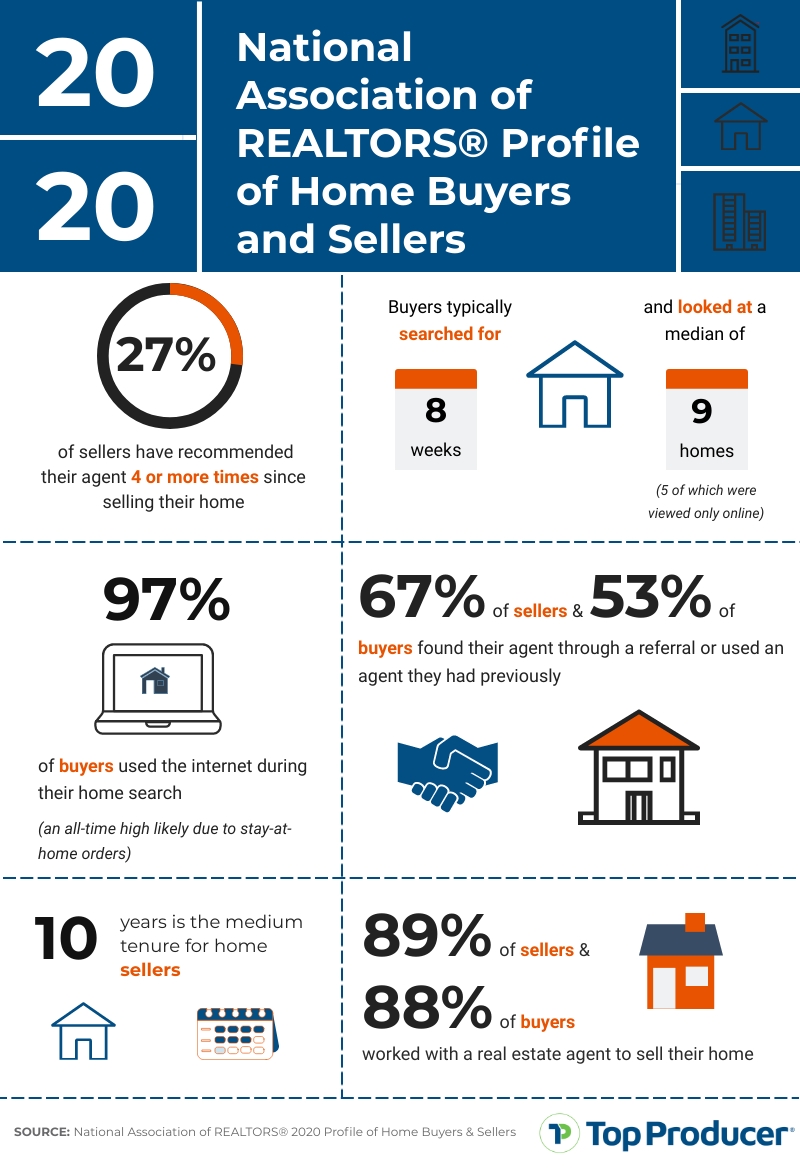 Highlighting the importance of the relationship
With the majority of buyers and sellers finding their agents through referrals or working with an agent they had previously, and 27% of clients referring their agent 4 or more times, this underscores the importance of repeats and referrals in this business.
The key takeaway: it's critical that you stay in touch with your past real estate clients.
Invest the time needed to follow up now. This trusted relationship can lead to repeat and referral business for many years to come.
We're here to help – don't hesitate to call us at 1-800-830-8300.
Not a current Top Producer® CRM customer? Request a demo or call 1-855-534-5534.
---
Top Producer® Systems has been a leading real estate CRM provider since 1982. Tens of thousands of agents and brokers use Top Producer® real estate software to help them manage leads and contacts, stay organized, and follow up with home buyers, sellers and owners. Learn more at topproducer.com.
SOURCE: National Association of REALTORS® 2020 Profile of Home Buyers & Sellers