So you got a CRM to help grow your real estate business. Having the tools you need to help build lifelong relationships and a complete record of your business are just a couple of the top benefits of a CRM. The average ROI from your real estate CRM can be as high as $8.71 on the dollar1. It's helpful to know what areas to focus on to get the biggest benefit.
Here are 4 you'll want to pay attention to – watch the video and read on for more info:
4 key things you can do to help you get the most out of Top Producer® CRM
Start off on the right foot with these resources
From an active Facebook group to a top-notch Customer Care Team, we're here to help you succeed with our products.
Be sure to take advantage of the resources and:

Join our Facebook group to stay on top of product updates, share your feedback, and more.

Check out our blog for strategies and tips on using our products.

Check out our weekly webinar sessions & sign up to receive reminders.

Visit Top Producer Campus for product questions & chat with our Customer Care team (just a click away when you're logged in to Top Producer® X CRM.)
Continuously add to your sales funnel & capture leads
Generate more leads with attractive landing pages that take minutes to create and display beautifully on any device. And the best part? You can copy the link in Facebook for an instant ad and easily email or text the link.
Create landing pages for:

Your listings: Market your listings with landing pages that you can share with anyone that's interested.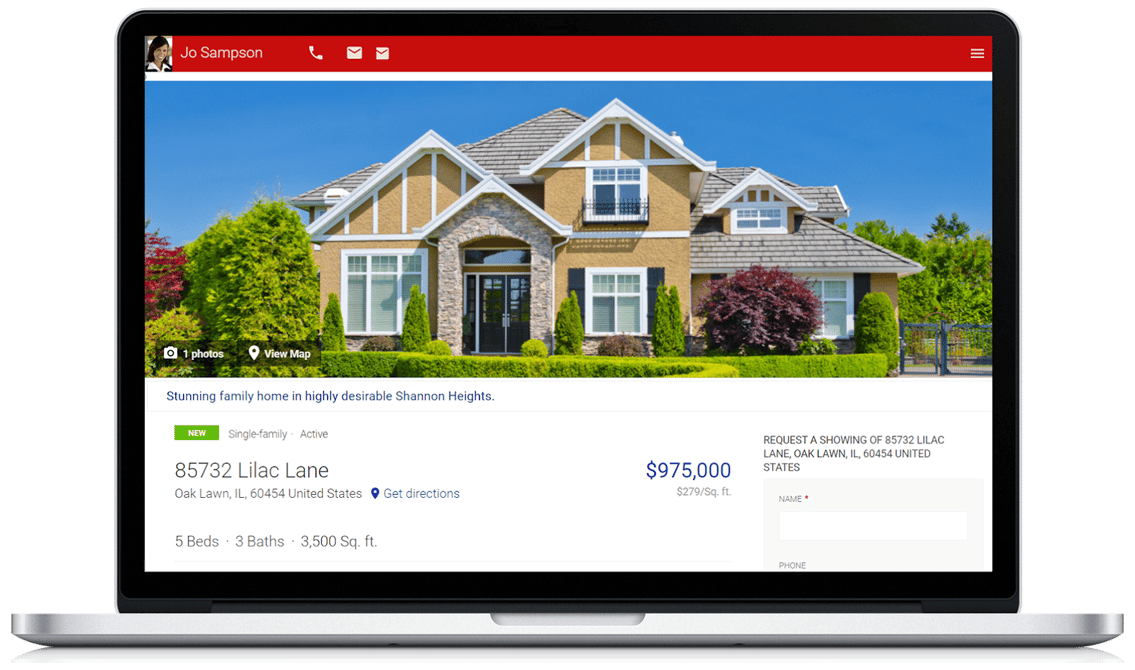 Market Snapshot® reports: When you create a landing page, leads just have to enter 3 quick things—name, email, zip—and they get a Market Snapshot® report.
And, like magic

, if you copy the link into a Facebook post, you get you this: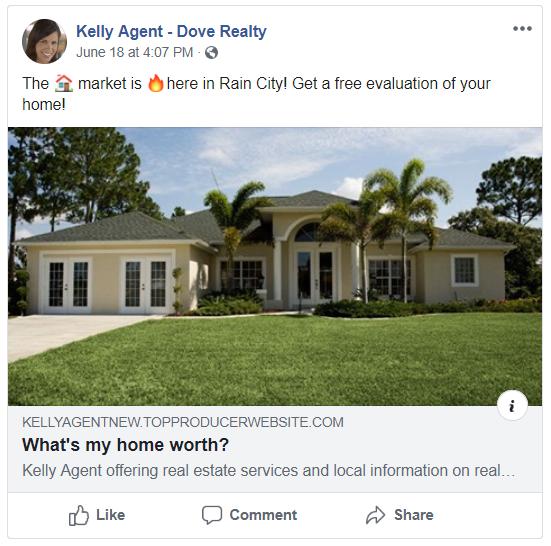 Open houses: If you're able to have open houses in your area, create a digital sign-in sheet so visitors are automatically sent a Market Snapshot® report and added to your CRM.
Simplify your marketing by tagging your contacts
One of the easiest ways of generating business is by working your database. And an organized database makes sending personalized content a lot easier.
Tag your contacts using:

Contact types: Keep track of who they are (buyer, seller, etc), their interests, geography—the list goes on.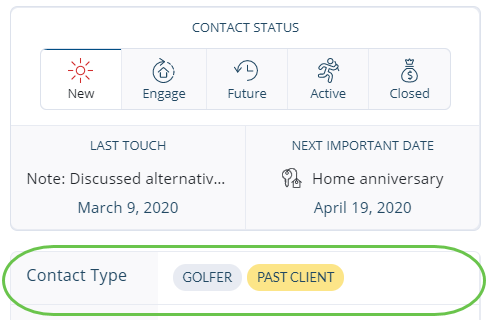 Lead source: Track where your leads come from to help determine your best lead sources.
Pro tip: You can connect over 150+ lead providers to Top Producer® X CRM, and the lead source will be automatically added to the contact record.

Contact status: Keep track of where your contacts are in the client lifecycle—new, active, closed, etc—so you always have an accurate view of your pipeline.
For more info, see How to tag and organize your contacts in Top Producer® X CRM.
Use the follow-up tools to stay in touch with past clients & your SOI
Stay in touch and you'll be top of mind when your clients move or know someone who's ready.
In Top Producer® X CRM you can follow up using:

Custom follow-up reminders: Easily surface groups of contacts and set how often you want them to hear from you.

Quick email templates: Send personalized emails to your clients from within Top Producer® X CRM with just the click of a button.

Market Snapshot® reports: A popular upgrade for Top Producer® CRM customers, Market Snapshot® reports give your buyers, sellers, past clients, and sphere real-time insights from your MLS.

Follow-up Coach: If you haven't logged some form of communication with a contact in a while, the Follow-up Coach will bubble them up with quick and easy follow-up options to make sure they don't slip through the cracks.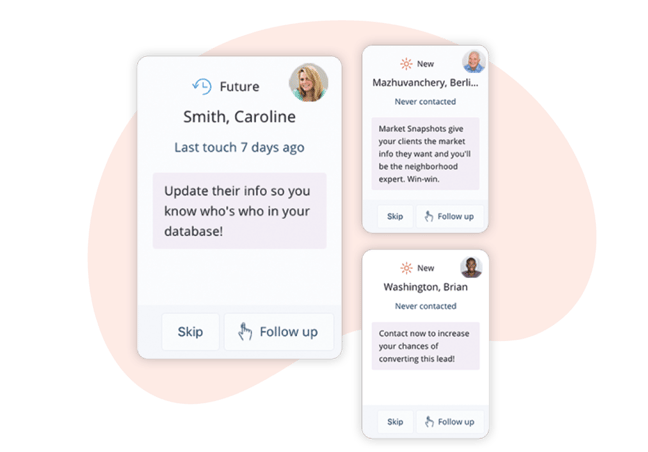 Check out our Complete Guide to Follow-up in Top Producer® X CRM for all the details on follow-up.
And even if you focus on just a couple of these areas, you'll be well on your way to getting the ROI you deserve from your CRM.
---
Top Producer® Systems has been a leading real estate CRM provider since 1982. Tens of thousands of agents and brokers use Top Producer® real estate software to help them manage leads and contacts, stay organized, and follow up with home buyers, sellers and owners. Learn more at topproducer.com.
1 – Nucleus Research