Your feedback helps us build a better CRM. In an effort to help prioritize what we focus on AND give you better transparency into what we're working on, we've released an all-new Feedback System that lets you:
Submit suggestions

Up-vote and down-vote existing suggestions

See what we're currently building and what's coming next

See a list of recently-released features
Telling us what's important to you and seeing what's up next has never been easier.
Accessing the new Feedback System
Just click Feedback from the bottom left in Top Producer® X CRM to access the system.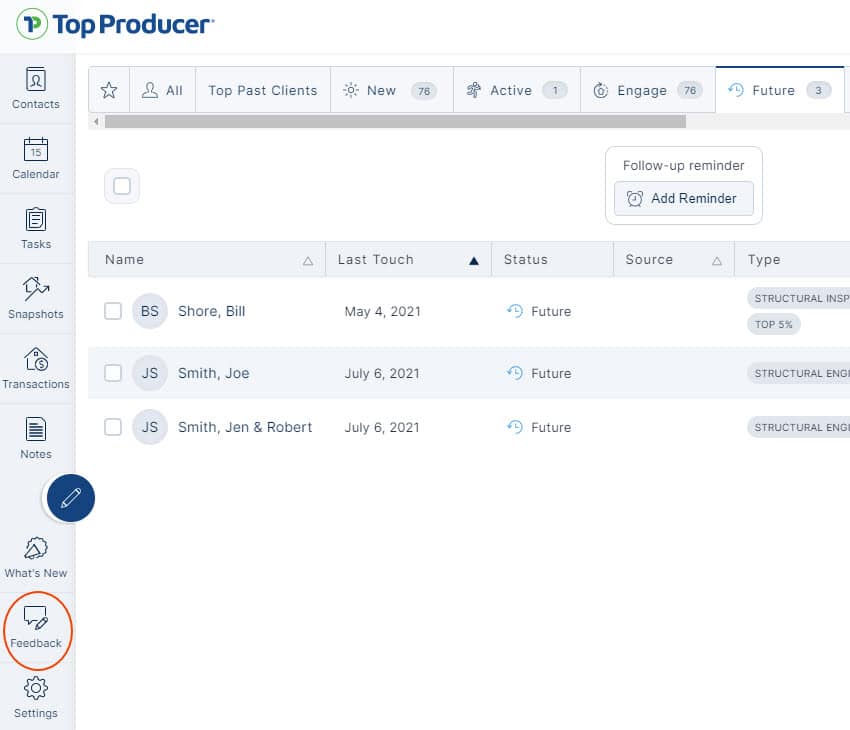 The Feedback System will open in a new browser window and an account will automatically be created for you so you can keep track of features you've suggested or voted on.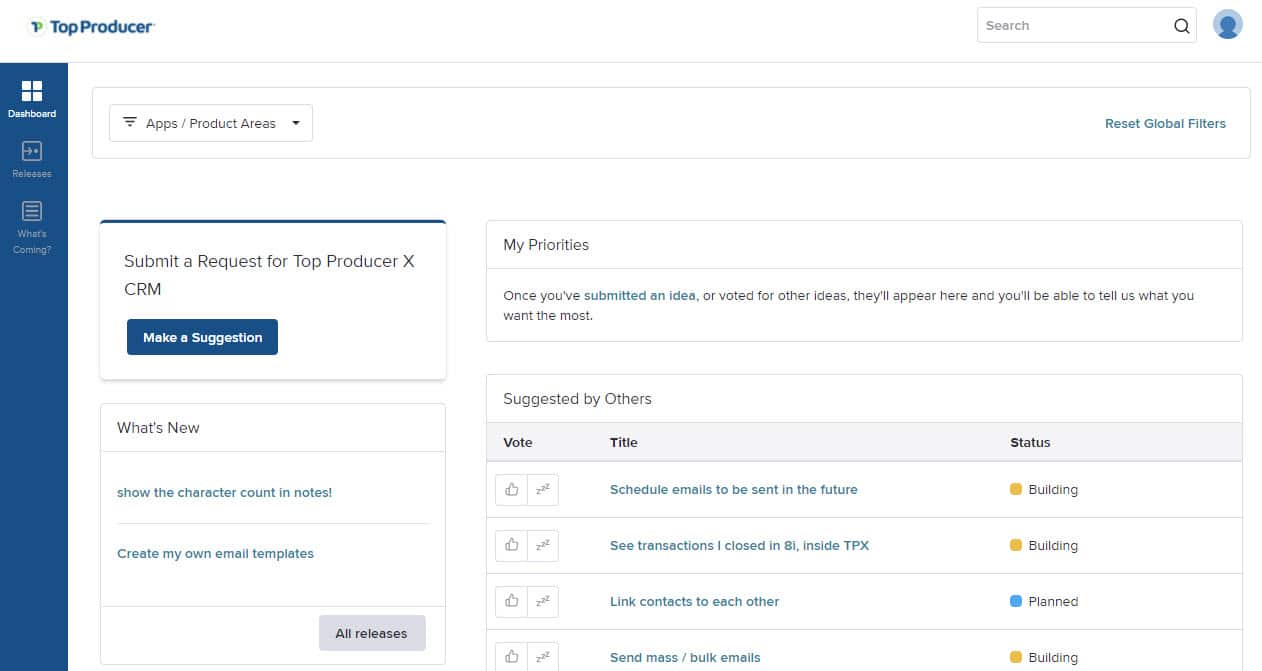 Tip: No need to bookmark this page. You should just access it via the Feedback button in Top Producer® X CRM moving forward.
Submitting a request & up-voting/down-voting existing suggestions
Let us know what matters most to you by sending us your ideas and voting for existing ones.
To submit a request, just click Make a Suggestion on the Dashboard and enter the details: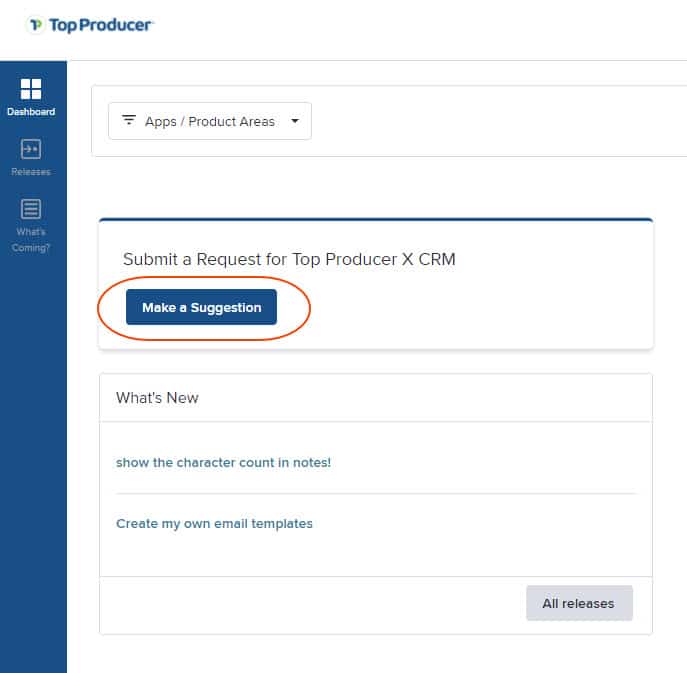 Tip: Be sure to submit just 1 item at a time.
Once you've submitted ideas, you can prioritize what matters most to you by using the sliders:

And to vote for suggestions others have made, in the Suggested by Others section on the Dashboard, click either the thumbs up or snooze icon beside an idea:

Viewing recent releases & seeing the status of future updates
To see details about recent releases, click Releases from the menu on the left: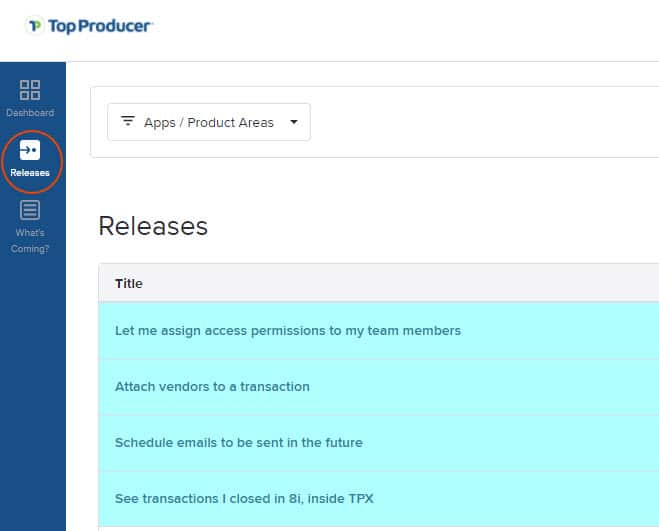 And to see what's up next, just click What's Coming from the left menu: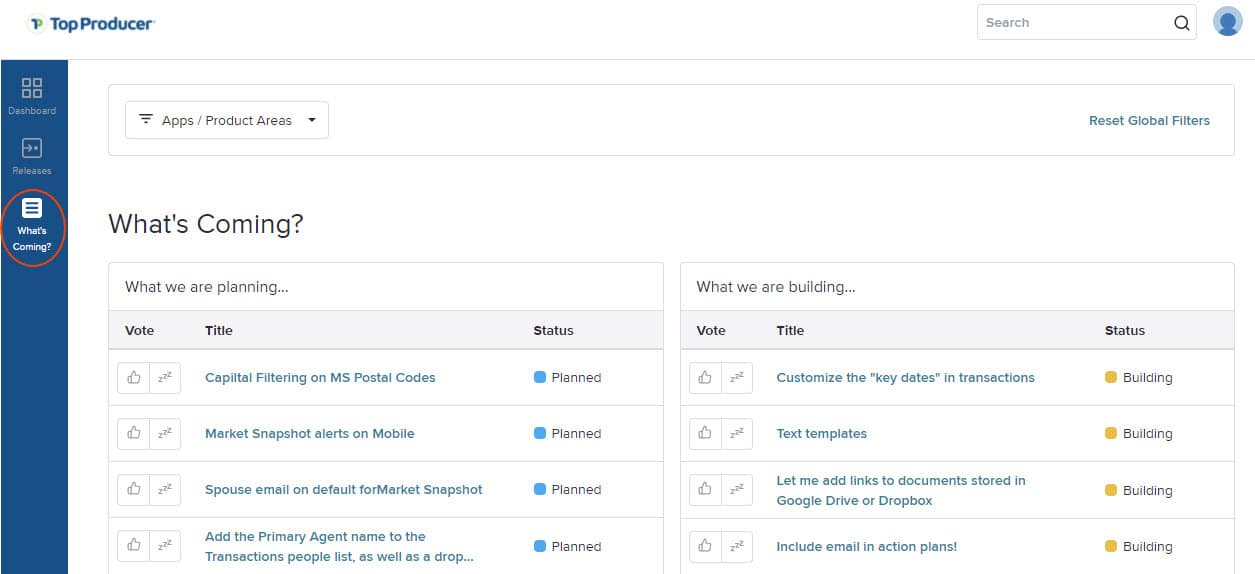 Tip: Use the filters at the top of the page to display updates based on a specific product area.
We can't wait to see the exciting new features we'll create together!
Log in now and check out the Feedback System and our recent release!