You know that 53% of your business1 can come from referrals from your sphere of influence and past clients, but finding the time to stay top-of-mind can be a challenge. If you don't consistently follow up though, you run the risk of losing a potential client to a competitor. The good news? Technology can simplify the follow-up process to help you build a healthy repeat and referral business. So you can focus on the important stuff like strengthening your client connections and servicing your current clients.
Here are 3 simple ways to stay in touch with your past clients and sphere
Provide value by sending a quarterly market report
Ever wonder how to stay top of mind with your clients without bombarding them with irrelevant information about the holidays or one of those "set-your-clock-back" notices? Showcasing your neighborhood expertise by sending hyper-local, relevant information about their area of interest is a great way to stay in touch and provide value! And technologies like Market Snapshot® reports make this almost effortless.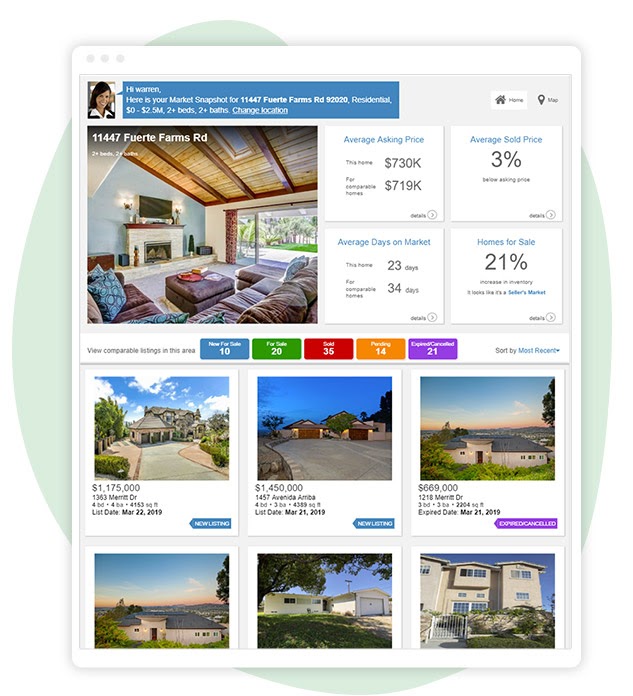 And if you use Top Producer® X, sending a Market Snapshot® report just takes a couple of clicks from your CRM: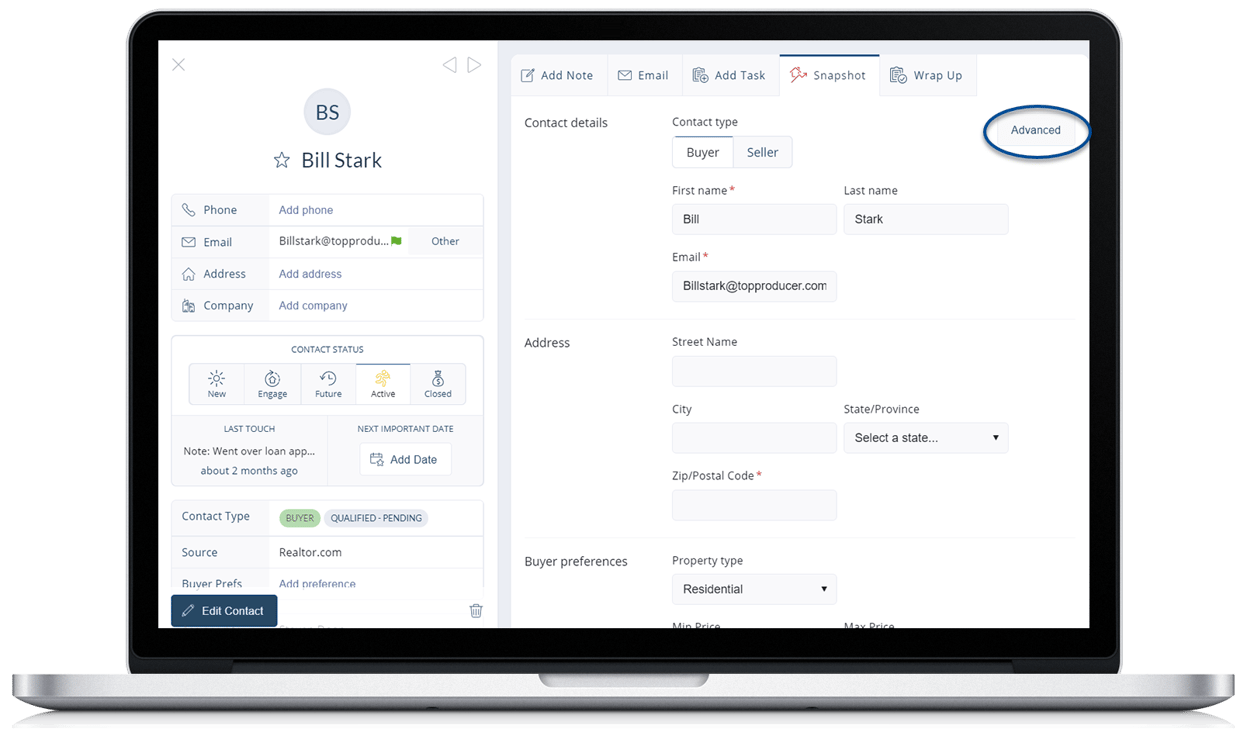 Set those reminders to send gift cards on a special day
Remembering someone's birthday is hard enough, let alone all the other important milestones in another person's life. Make it easy by setting reminders in your CRM so that you never again miss one of these dates!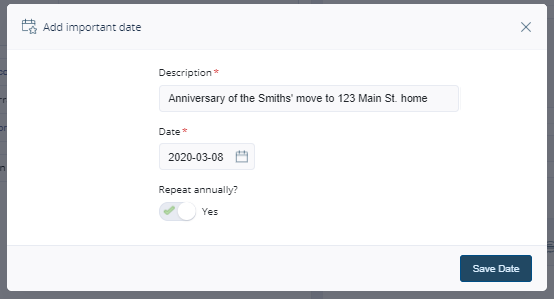 Reaching out to your clients on their special days – such as the anniversary of their move into the home you helped them buy – is an effective way to keep in contact with your past clients. Send a quick message or even a gift card if you're feeling the need to do something extra special. Track to see if they've opened those messages and then give them a call.
Follow up with just 5 clients a day
In today's world of overcrowded inboxes, a personal note to check in will beat an obvious automated email any day. Your CRM should not only store your contact information and provide quick follow-up options, like email templates, but also help you surface the clients you haven't spoken to in a while.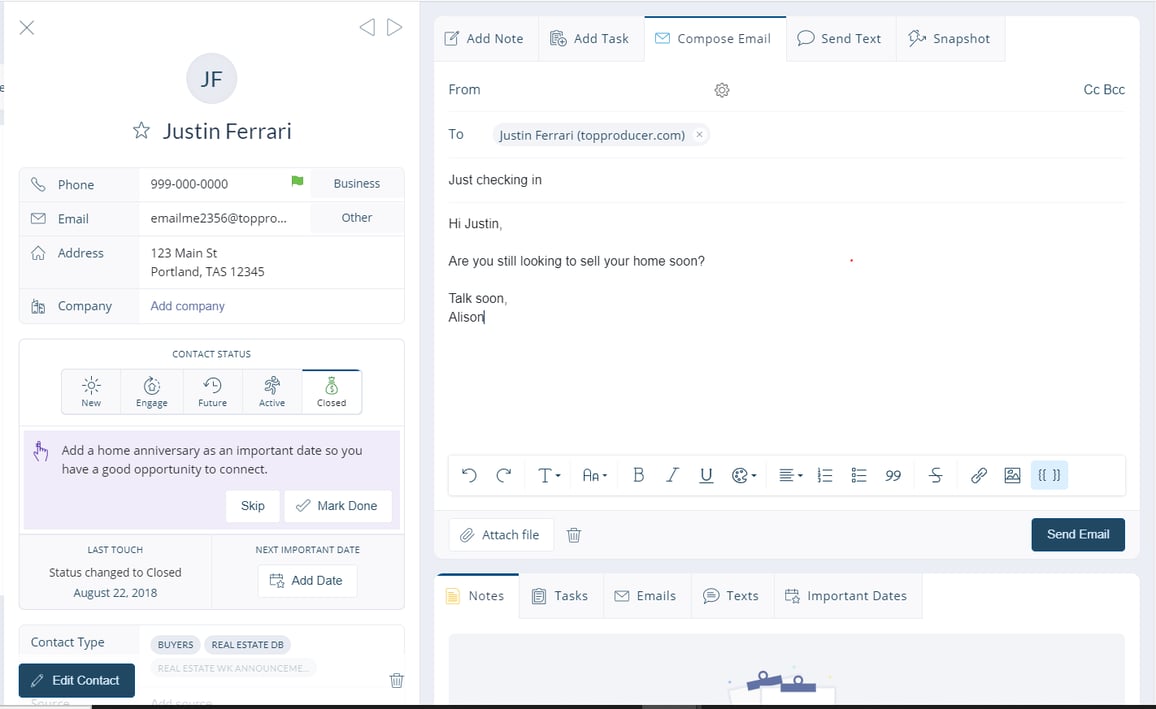 By using the Follow-up Coach in Top Producer® X (click the Follow-up tab in the Contacts list), you have an intelligent system that suggests just five clients a day for you to touch base with. Five clients per day is 1305 clients a year (counting only business days, of course) – that's not a small number! By sending a quick email using one of our templates, sending a text* or calling, you may catch one of these leads or past clients at the right time to convince them to start working with you again.
And that's all there is to it! Follow these 3 simple steps and you'll be well on your way to getting more repeat and referral business!
If you're a Top Producer® user, log in now to knock off your daily 5. You'll be glad you did.
Want to learn more about how Top Producer® solutions can help you grow your business? Request a demo or call 1-855-534-5534.
Top Producer® Systems has been a leading real estate CRM provider since 1982. Tens of thousands of agents and brokers use Top Producer® real estate software to help them manage leads and contacts, stay organized, and follow up with home buyers, sellers and owners. Learn more at topproducer.com.
1 – National Association of REALTORS® 2019 Profile of Home Buyers and Sellers