Recent market data shows good news for buyers. If you're a buyer's agent, this is likely music to your ears. ♫ No one knows better than you—buyers have been through it the last couple of years. And so have their agents.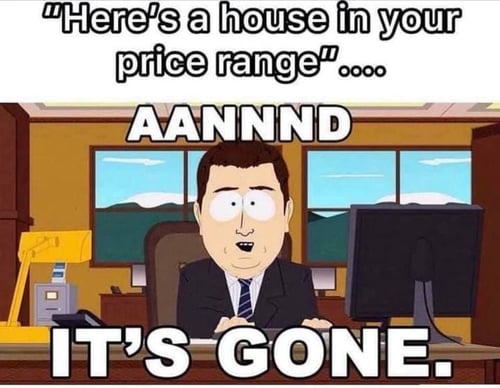 Source: Phoenix Area Real Estate Information
Feverish competition, lack of options, forced to forego contingencies and submit offers way above asking—the market has been solely in the seller's favor with no balance in sight. ⚖️
According to recent data though, if you have buyers still interested in making a move, now just might be the time to get them back in the game. Read on for the latest stats and download our free Complete Home Buyer's Guide you can give to your clients.
Seller acceptance of terms & contingencies give more power to the buyer
💪🏻
While it's still a seller's market, some terms are starting to shift to the buyer's favor. Recent data from a realtor.com® survey1 shows that 92% of sellers were willing to accept some buyer terms (compared to 86% six to twelve months ago):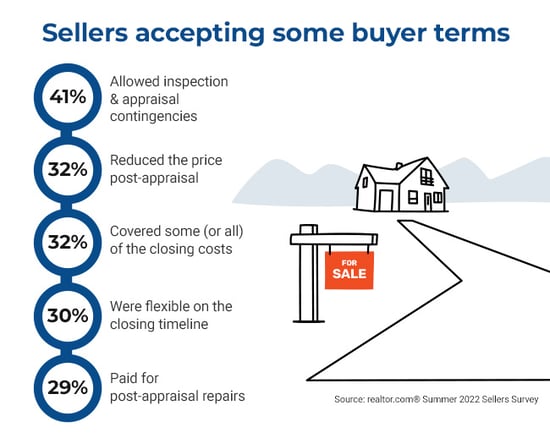 More inventory + more time on market = buyers can breathe a little

🏘️

😌
According to realtor.com®'s recent market trends report2, active listings are up 26.6% over last year. Couple that with the fact that time on market is up for the first time since 2020, these stats show the shift to a changing market: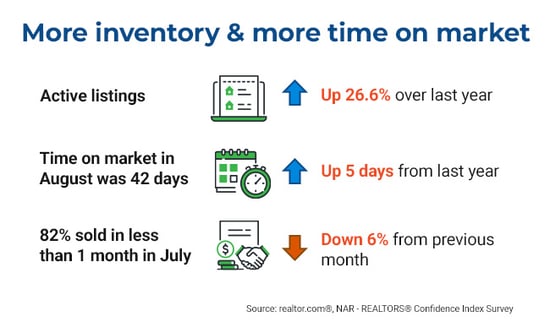 That said, home buyers still have their fair share of challenges, many feeling the effects of inflation and rising mortgage rates. But it looks like those still in the market will have more time and more options moving forward.
To that end, we've created a helpful free Home Buyer's Guide you can give to your buyer clients that provides a step-by-step overview of the process, a home buyer's glossary, and more. Your clients can use the extra breathing room to educate themselves and make informed decisions, and you become their trusted source for information. Win-win. 👊🏼
1 - realtor.com® Summer 2022 Sellers Survey®
2 - realtor.com®'s August 2022 Monthly Housing Market Trends Report