Successful agent and 24 year Top Producer® veteran shares 5 quick tips to grow your business, and how your CRM could determine the value of your real estate business.
—
In the real estate business, it pays to think ahead. Whether you're a rookie or an established agent, you need to think about your exit strategy. Michael Price, successful agent and 24 year Top Producer® user, has strong opinions on this topic:
"You have to think like a business owner—not a salesperson.

If you don't have a record of your business, you don't have one."
After all, when a business evaluation specialist determines the value of your real estate business, what are they going to look at? Your book of business.
Michael's impressive book of business includes a record of every closing since the beginning of his career, and thousands of contact records that are so complete they include photos, ages of the children, and the name of the family dog. All of these important details are carefully tracked in his Top Producer® CRM.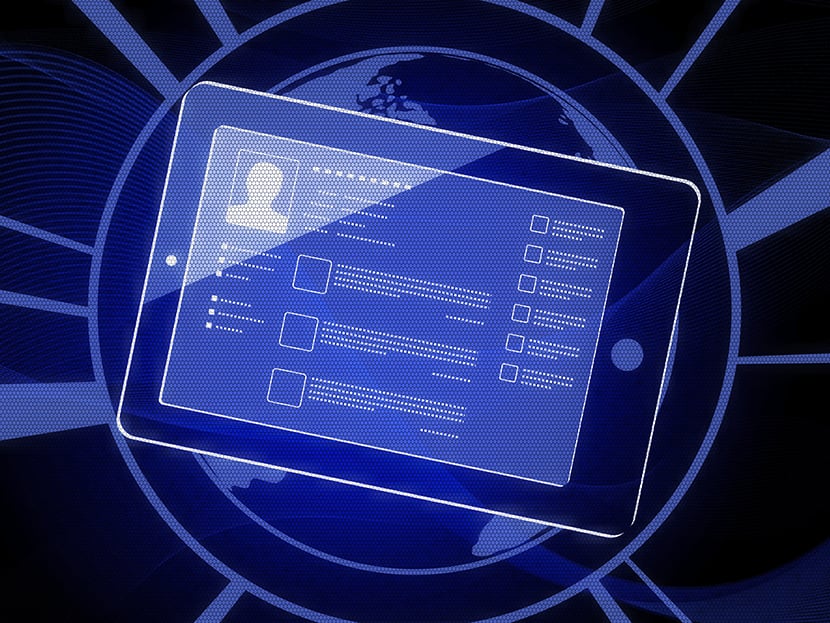 But let's rewind a little and see how Michael got started in real estate.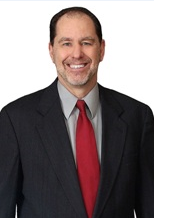 Michael joined a small brokerage when he became a real estate agent in 1995. The broker was way ahead of his time, so he sat down the 8 agents in his firm and said:
"You're going to get a cell phone, an email address, and buy a laptop and Top Producer®.
If you don't, there's the door."
And so it begins… Michael's

24 year journey

with Top Producer®.
He wasn't overjoyed at the prospect of forking out all that money so early in the game. He was glad he did though:
"That's how I got started with Top Producer®, which was the best thing that ever happened to me.

Just having all my business information in one platform has caused me to work very efficiently and results in more production."
Michael runs a very successful real estate business and completed 42 sides last year. From his home in Ann Arbor that overlooks the north campus of the University of Michigan, he and his wife of 36 years enjoy an active lifestyle, walking, biking and kayaking on the water near their home.
Some might say he leads a charmed life, but Michael pays it forward in spades. He and his wife operate 2 food pantries in the area and feed up to 300 people per month.

He also mentors 4 buyers' agents in his group, offering them training, consultations, contract reviews and other resources to assist them, including the five tips below.
5 quick tips to grow your real estate business
1. Time is money—put technology to work for you.
"The more productivity tools you have, the more efficient you are. I've been running 4 screens since 2007.

I can do 70 deals a year without an assistant if I need to, and that's because of Top Producer®. Everything I need is right there."
2. Record as much data as you can in your CRM—it pays off in more ways than one.
Complete records not only help increase the value of your business, they help you service your clients better! Anytime Michael is communicating with a client, he's entering contact notes, and because Top Producer® CRM automatically prompts you, you barely have to think about it.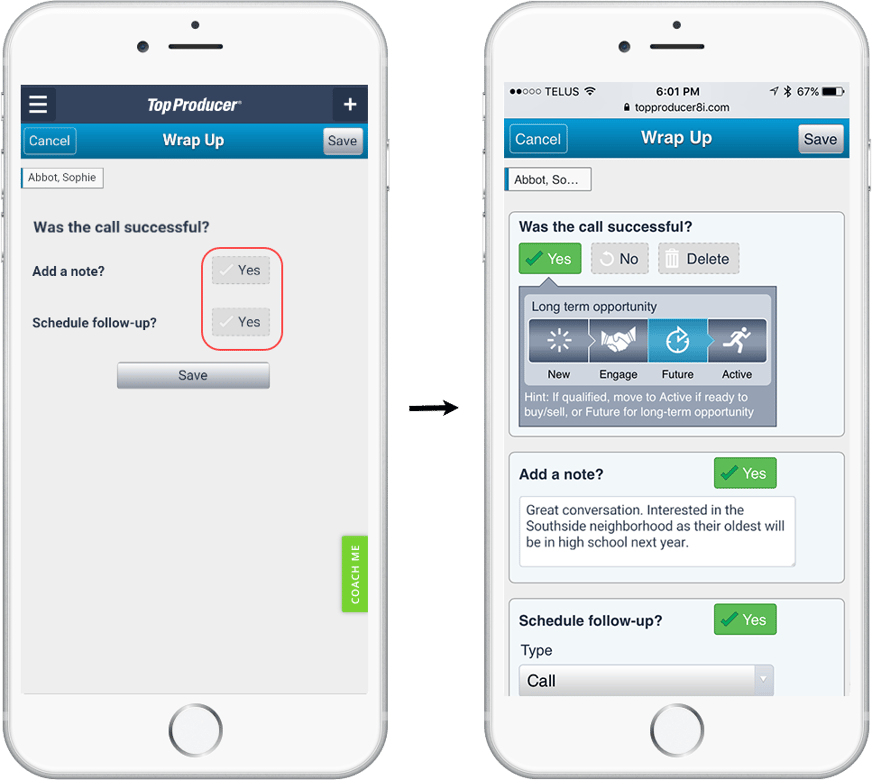 He also uses the Family & Friends feature to keep track of important family members, and has recently started adding photos for each contact. All it takes is a quick Google search to find their photo, which really helps to jog your memory if you can't put a face to the name.
3. Never stop learning.
When it comes to real estate, Michael has been around the block. He traveled the country for 7 years with a training company, was once a title company owner and certified mortgage lender, and is now a very successful agent and mentor.
But that doesn't stop him from continuing to grow. He sets aside a few nights a week for business development.
"Knowledge in real estate is infinite. You better not think you know it all, because you don't."
4. Try a laid-back, yet effective, approach to prospecting.
Michael built his business organically and has never bought real estate leads for himself, and that's the way he intends to keep it. He often goes for walks in his neighborhood, and when he does, he chats up each and every person he meets. Those walking dogs, raking the lawn—it doesn't matter. Michael will stop to chat and somehow inject that he works in real estate into the conversation.
5. Consistently follow up to get listings and referrals.
Michael's consistent follow-up has led to countless listings over the years. He sets his clients up on an automatic drip email campaign in Top Producer® and touches base once a month. He often receives replies that a client is ready to buy or sell or they refer him to someone.
Michael has a deeper follow-up program for his few hundred "power referrals"—you know, the ones that love you, care for you, and bring you countless referrals. He follows them on social media, tries to solve any pain points and bring value however he can. He also does at least one face-to-face a year and sends out handwritten notes for special events (birthdays, anniversaries, etc).
To close we'd like to thank Michael for his time and loyalty all these years. His strict dedication, processes and the way he gives back to his community and his profession are an inspiration. We wish him continued success and happiness.
If you currently subscribe to Top Producer® CRM and feel inspired to increase the value of your real estate business, good for you! Log in to Top Producer® now
And if you're interested in learning more about Top Producer® CRM, call 1.855.534.5534 or use the LiveChat feature on this page to talk to one of our reps.
Screenshots represent site and mobile applications as of publication date. Site and mobile applications subject to change without notice.