Competition for real estate leads is hotter than ever. Top agents understand the importance of the first few minutes with a lead, and how speed-to-lead can determine your conversion rate. That's why smart agents use technology to send a personalized automated response within a minute. After the initial conversation though, you need a simple process in place to follow up consistently, build relationships and convert more real estate leads.
Here are some quick tips on how to convert more real estate leads
Send fast, personal responses to every real estate lead
You know it's vital to respond to incoming leads as promptly as possible. When you respond quickly, the prospect's questions are fresh on their mind. They're likely still on their computer or mobile device and can answer your call/email. Prospects are also looking for immediate gratification. They might be filling out other inquiry forms while they wait to hear from you. Who will be the first to respond?
And while a fast response is great, a PERSONAL response is even better, so if you're using automated responses that allow merge codes, prospects are more likely to connect with you.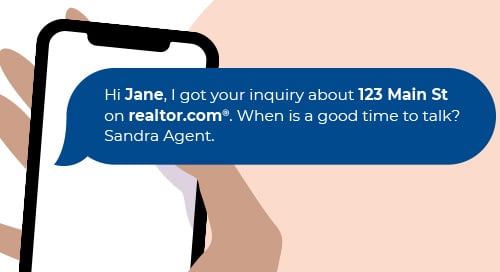 Build rapport by sending valuable info that showcases your expertise
The best way to warm up leads and begin building a relationship is to provide the valuable, real-time information that prospects are looking for. This not only answers their questions, but also helps to establish you as a trusted professional in their neighborhood of interest.
Whether you're providing regular blog content on local hotspots and activities, sending Market Snapshot® reports filled with local statistics direct from your MLS, or sending a monthly email newsletter, make sure you're providing value. No one needs another reminder to set back their clocks, but they do want to know the trends and stats in their neighborhood.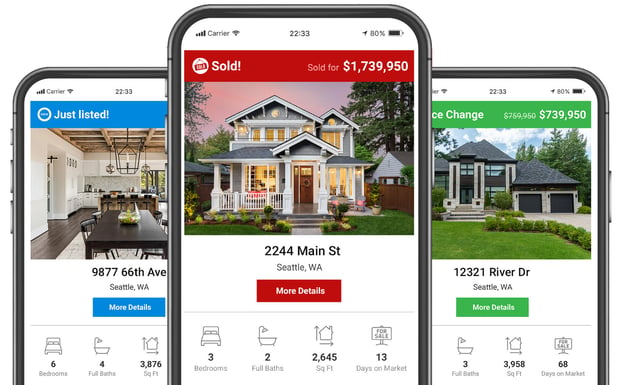 When in doubt, try again
An average of 52 touch points need to take place from the first inquiry to closing on a home*. That's a lot of touch points. A lack of effective follow-up is one of the biggest struggles for agents and brokers. Let technology help to put a plan in place based on where they are in the client lifecycle. Sign long-term opportunities up for your newsletter or monthly market report. And send short-term opportunities alerts as they happen for new listing, price changes and sold alerts. Putting a plan in place prevents leads from slipping through the cracks and will help keep you top-of-mind if they're not ready to buy or sell just yet.
Download this free guide to see the 3 remaining tips and you'll be well on your way to converting more leads!
Want to learn more about Top Producer® solutions? Request a demo or call 1-855-534-5534.
*
http://www.builderonline.com/builder-100/marketing-sales/home-buyers-top-five-touchpoints_o