Connecting your real estate CRM to the other programs and apps you use daily just makes life easier. Integrations can simplify your processes, eliminate the need for switching between programs, and save you valuable time so you can focus on what really matters—building relationships and servicing your clients. Here are 5 must-have integrations for your real estate CRM.
Contact & Calendar Sync
The ability to seamlessly sync your contacts is a must-have for a real estate CRM, but buyer beware on this one folks. Many real estate CRMs offer "sync" capabilities, but in reality the sync is only one-way and you have to pay extra.
Top Producer® X CRM offers a two-way sync at no extra cost for both your contacts and calendar. Contact Sync is available for the programs agents use every day—Gmail and Google apps, MS Exchange / Outlook.com / Office 365, and Apple's iCloud!
And Calendar Sync is currently available for Google, with the ability to sync other calendars coming soon.
MLS integration
If your real estate CRM offers integration with your MLS, this opens up some pretty cool capabilities.
Top Producer® X CRM integrates with more than 320 MLSs across the US and Canada. You can import your listings to track the buyer journey with MLS-powered Property Insights, and (if you subscribe to Market Snapshot® reports) keep your contacts up-to-date with listing alerts, price changes, sold data, and market activity in their neighborhood.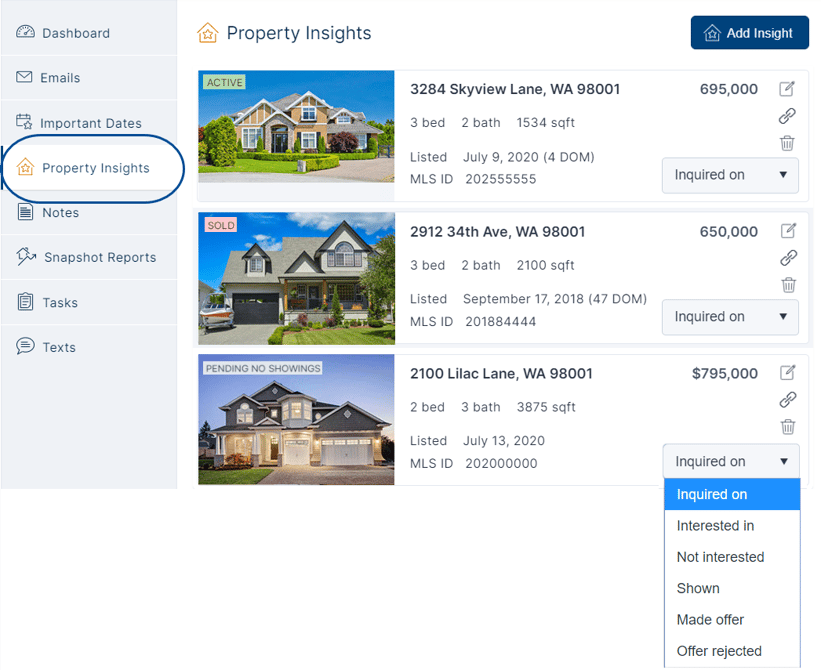 Social media insights
A key tool to use when following up with new leads, past clients and everyone in between, your CRM should automatically pull in info from your clients' social media accounts so you have as much info as possible at your fingertips to help you make meaningful connections.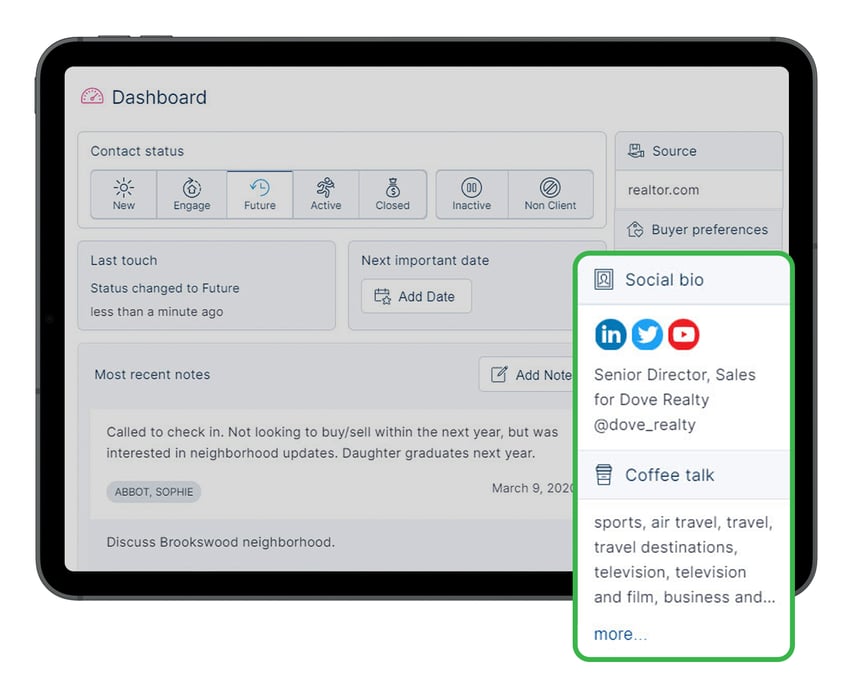 Leads
You get leads from a ton of different sources & need to reply immediately with details to make a great first impression—it's your CRM's job to help you manage all of that. Top Producer® X CRM integrates with over 150 lead sources and provides you with simple and effective follow-up tools to help you turn leads into clients.
Email
Connect your email account to send emails from within your CRM and have a complete communication history in your client records. A good CRM will also give you insights into who's opening and reading your emails, like you can see in Top Producer® X CRM: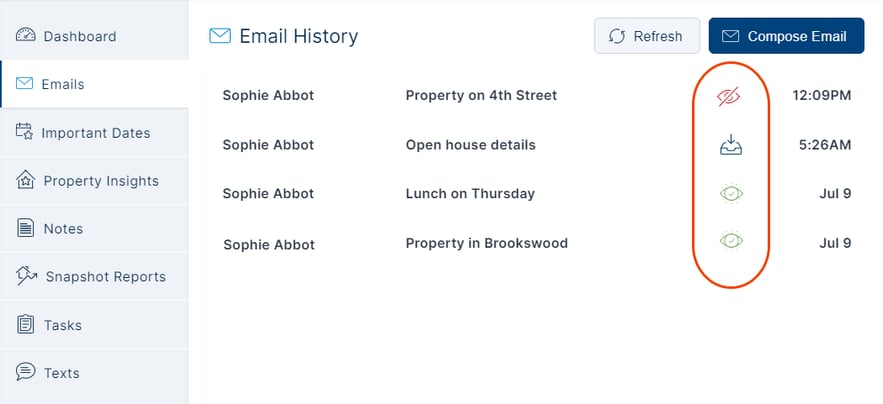 And of course Zapier integrations allow you to connect your CRM to other applications and automate your workflows in a matter of minutes. For example, getting your Facebook leads into Top Producer® X CRM is as simple as setting up a quick "zap"!