Top Producer® CRM
The Complete Follow-Up System with X-Factor Insights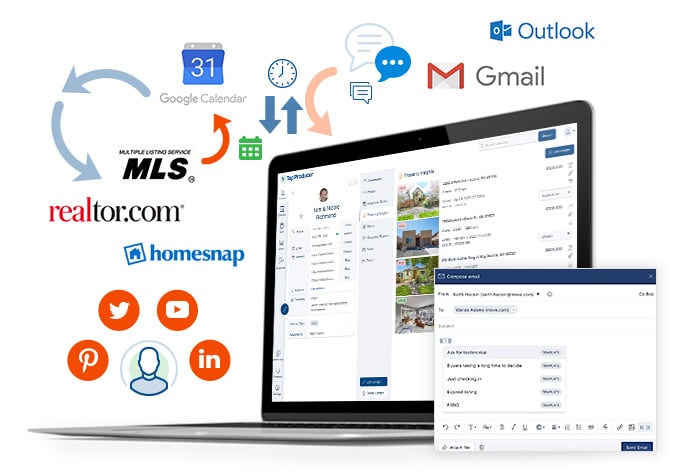 Capture Real Estate Leads
Build your database with integrations to 150+ lead sources, your own website, and social media.
Smart Lists & Follow-up Coach
Nurture leads with smart lists and one touch-actions from your personal.
Email Marketing
Engage prospects using native email/calendar integration plus tracked opens and views.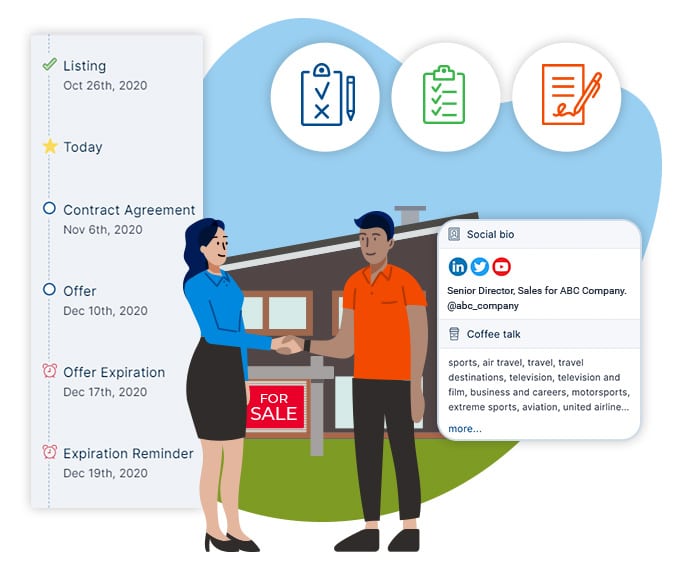 Organize You and Your Team
Keep your contacts, tasks and follow up organized with flexible campaigns & client types.
Utilize 'X-factor' Insights
See contacts with a 360° degree view for social media updates, profile pictures, interests, properties viewed and your past interactions.
Transactions & Dynamic Workflows
Manage tasks & transactions by integrating MLS data with a proven workflow to convert clients.
What Our Customers are Saying
Market Snapshot Reports help agents capture leads, stay organized, manage their client database,
and follow-up effectively
"Stay in front of
potential clients effortlessly"
"TPX plus Market Snapshot allows me to stay in front of potential clients effortlessly. I can go back and engage when I have a "computer day"! I anticipate that it will increase productivity. It has already mase me aware of changes I need to make in my business "

"The reports help us
educate people effortlessly"
"We use Market Snapshot® for educational purposes. The reports help us educate people effortlessly, and it doesn't take any time for us to do so. The easier something is to use, the more it'll be used. And because we can now completely manage Market Snapshot® from within Top Producer® X CRM, we are going to be sending a lot more snapshots."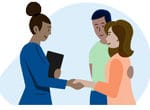 "I have been using Top producer® since 1995 and have over 10,000 contacts. It is comprehensive and indispensable. I love when I am able to pull up past information from years before to remind my contacts how long we have been acquainted"

Easy and Effective
Real Estate CRM
Top Producer® X CRM gives you the information and tools you need to personalize interactions, build meaningful relationships, and connect with people.
Find Out How Top Producer® CRM
Can Work for You