Never miss another critical follow-up
Consumers submit leads on multiple properties and websites but are generally not ready to buy or sell a home for a median of 8 weeks*. Since competition for real estate leads is hotter than ever, you want to respond quickly and consistently to increase your chance of turning them into clients. The best solution is a systematic, automated lead response plan that ensures every lead is nurtured with the right message at the right time.

Automate initial follow-up
Automatically apply your customized plans to incoming leads and rest easy knowing they're being nurtured with the right message at the right time

Complete customization
Unlike other lead response tools, you can set the exact moment messages are sent and include an unlimited number of text messages & other activities.

Smart timing
Never send an automated message at 2am again. And once a lead responds, the plan is automatically paused – only involving YOU when it's absolutely necessary

Communication intel
See the last time you sent a message and when the lead last replied with just a quick glance in your CRM

Personalize the message
A fast response is great, but a personal one is even better. Send text and email messages that automatically include the prospect's name and your own

Maximize your reach
Use various contact methods – text messages, email and phone calls – to increase your chances of connecting.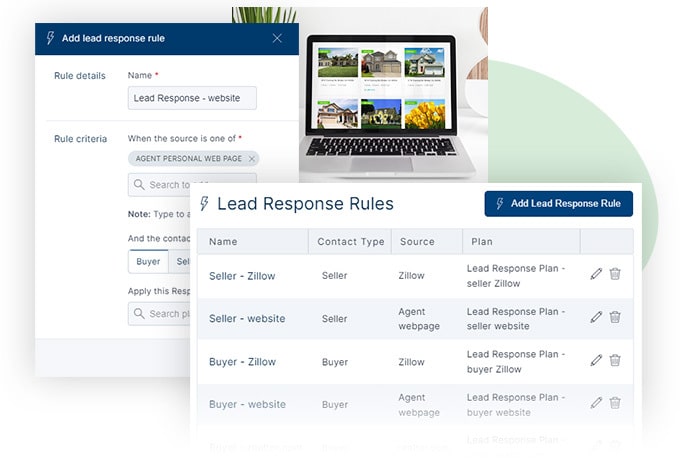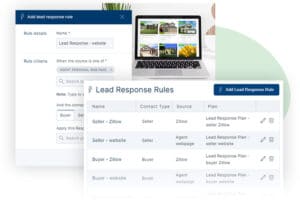 Auto-apply the #1 plan for real estate leads
Turn more prospects into clients by automatically applying Top Producer's Lead Response plan to your incoming leads. Sit back while prospects are nurtured with carefully crafted messages sent at the right times. The plan starts with 6 different touchpoints on day 1 using various contact methods—text messages, email, a market report and phone calls—to increase your chances of connecting.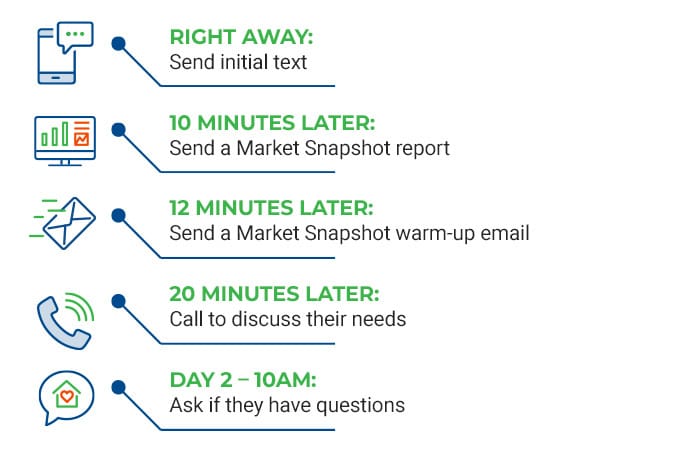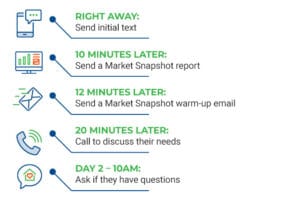 Follow up with up-to-the-minute responses
Unlike other lead response tools, you can schedule touchpoints up to the minute allowing you to provide a completely customizable and personal approach to lead response. For example, rather than replying instantly to a lead, a small delay simulates a human response time and may increase response rates or convey more time spent doing research.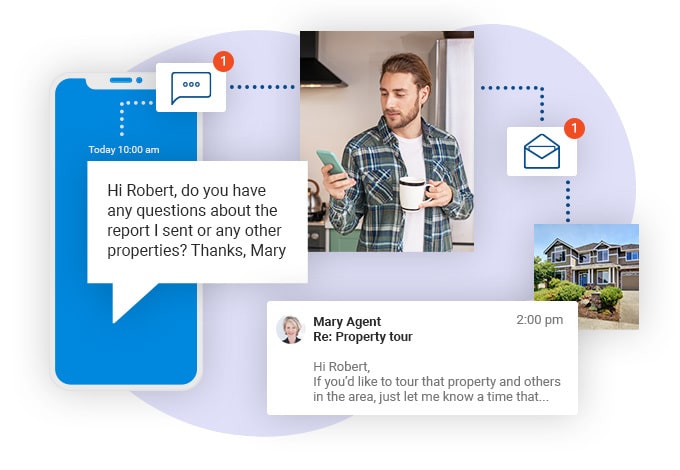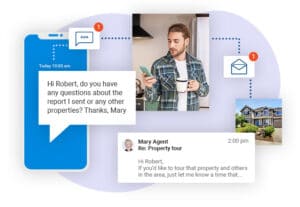 Unlimited texts, emails and steps
Top Producer is an all-in-one CRM that lets you build workflows and drip campaigns that suit your real estate needs. Unlike other lead response solutions, you can schedule an unlimited number of text messages and other activities.