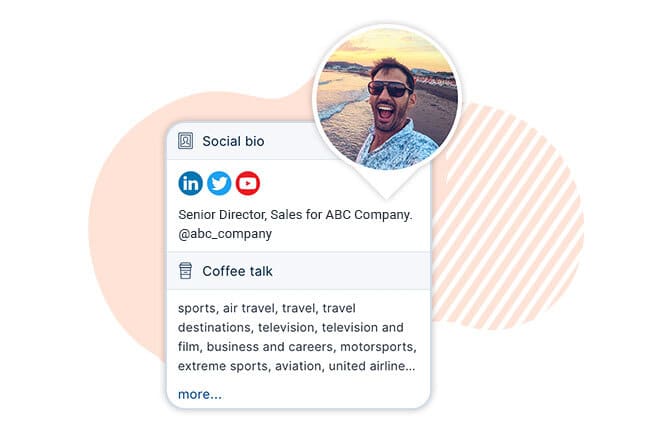 Learn More About Your Leads
Social Insights are loaded on to a contact at the same time they enter your CRM, with no setup required. Put a face to the new name and personalize your outreach based on lifestyle or personality.
Warm Up Your Calls
Building connections is hard, keeping them is harder. With Social Insights, you continue to receive important social media updates like jobs, locations and interests so your follow-up calls can be informative and fun!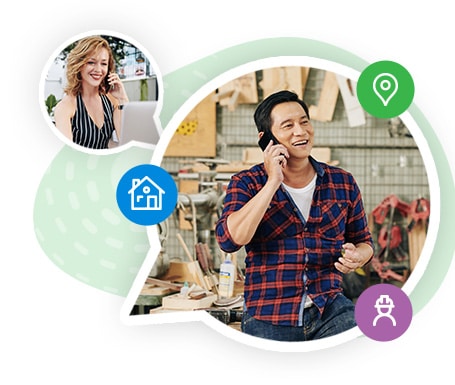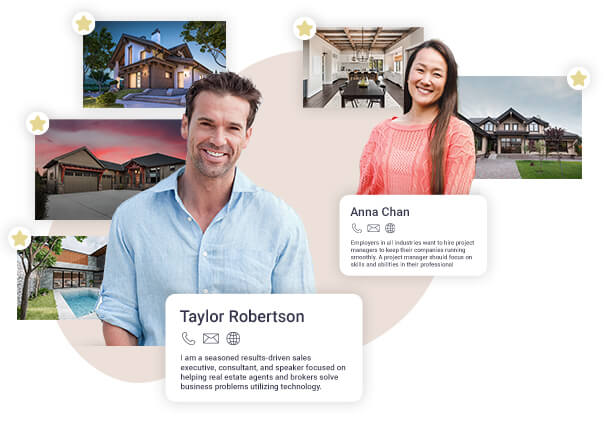 Remember More With Visuals
It's hard to remember a name in a spreadsheet, especially if they don't transact.When Social Insights is paired with Property Insights, you'll see photos of the person you met months ago, as well as the original property of interest
Build meaningful connections
with a real estate social media integration!
* Where public profile information is available. Click here to see more details
Hear what our users have to say: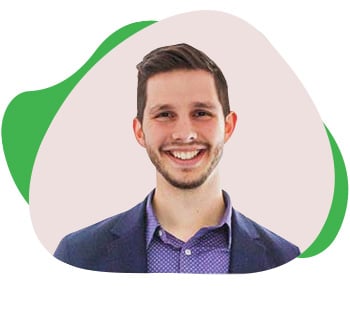 "Real estate can be a strange beast. Busyness can cause you to neglect the people that really matter. Top Producer® is going to help prevent that busyness from taking away from rich relationships with structured, intentional steps."

"It tells me who to call on a
specific day to remain in touch"
"I love the follow-up coach as well as the activity calendar. I am an experienced user and would not know what to do without it, it tells me who to call on a specific day to remain in touch with my prospects and past clients."
Tammy H.
Real Estate Agent

"Best CRM for Real Estate Ever!"
"Top Producer® is a complete CRM with so many features that Realtors need! From contact management and lead conversion, to transaction management – this is the sole reason I have been successful as an individual agent."
Julianne L.
Real Estate Agent

"A robust CRM that can put
action plans into place"
"This software is definitely the "Cadillac" of all CRM software as far as I'm concerned. I'm in Real Estate and have dabbled in several different CRM's. Top Producer is a robust CRM that can put action plans into place, keep track of birthdays/anniversaries for a contact and so much more."
Brooke S.
Real Estate Agent